(in english below)
Olen Sara, 24-vuotias
vintageharrastaja Pohjois-Karjalasta. Olen kouluttautunut vaatetusompelijaksi vuonna 2014. Tällä hetkellä opiskelen sisustusta ja verhoilua, mutta haaveilen yliopistoon pääsystä.
Unelmani olisi
matkustaa Irlantiin, omistaa upein hattukokoelma, saada lapsia ja elää onnellisessa avioliitossa asuen vanhassa puutalossa.

Otan paljon vaikutteita tyyliini vanhoista elokuvista, muotikuvista ja muilta blogaajilta. Rakastan kaikkia vuosikymmeniä 1900-luvulta 1960-luvulle. Kaikki vaatteeni ovat second handia ja vintagea.
Minut saa hymyilemään
: historia, rockabillykeikat, burlesque, karaoke, kirpputorit, ikivihreät kappaleet, pukudraamat, sukkanauhaliivit, poikaystäväni, suudelmat, vanhojen kirjojen tuoksu, irlantilainen pubikulttuuri, taidemuseot, romantiikka, kellomekot, kohteliaisuudet, halpa hanaolut, kissani Nelson ja Napoleon, aidosti hymyilevät ihmiset ja ystäväni.
Sähköposti kysymyksiä varten:
sara_h12(ät)windowslive.com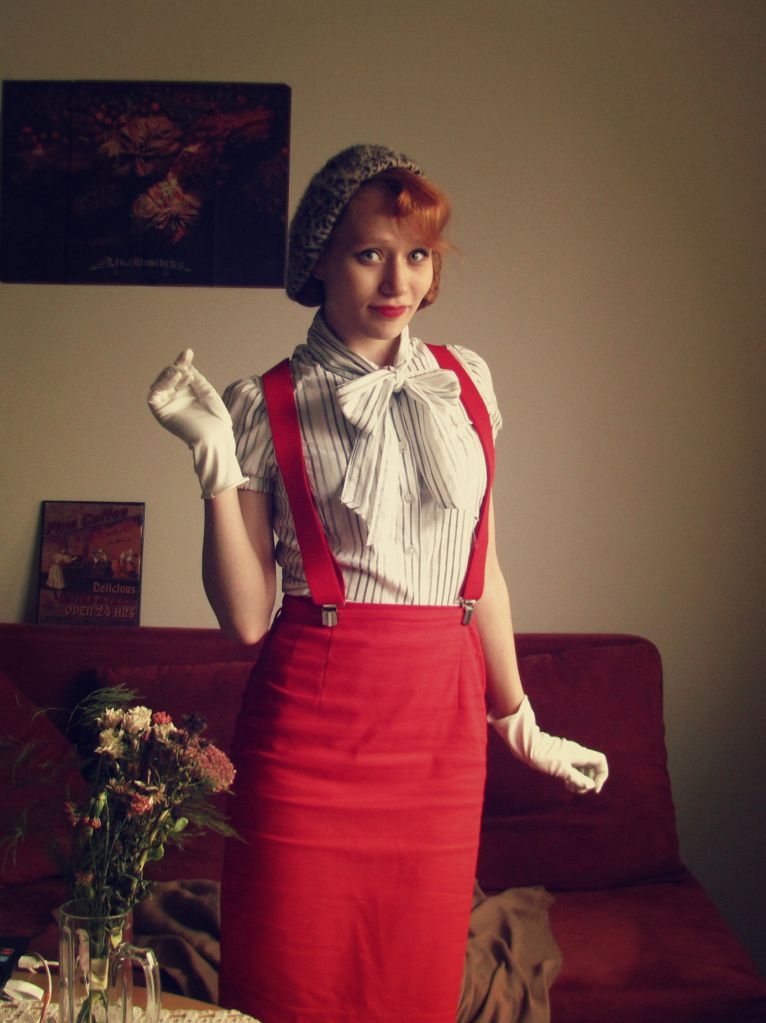 (I am Sara, 24 years old vintage enthusiast from Northern Ka

relia

. I graduated as a seamstress in 2014. Right now I am studying decor and draping but I dream of studying in university someday.
My dream is to travel to Ireland, own the most perfect hat collection, have kids and happy marriage and live in an old wooden house.
I take inspirations from old movies, fashion photos and other bloggers.

I love all decades between 1900s to 1960s,

and I often mix vintage and modern. All my clothes are vintage and second hand.
Things that make me smile: history, rockabilly gigs, burlesque, karaoke, thrifting, evergreen songs, girdles, true gentlemen, costume dramas, my boyfriend, kisses, smell of old books, irish pub culture, art museums, romanticism, my cats Nelson and Napoleon, compliments, cheap beer, circle dresses, naturally smiling people and friends.
e-mail for any questions:
sara_h12 (at) windowslive.com