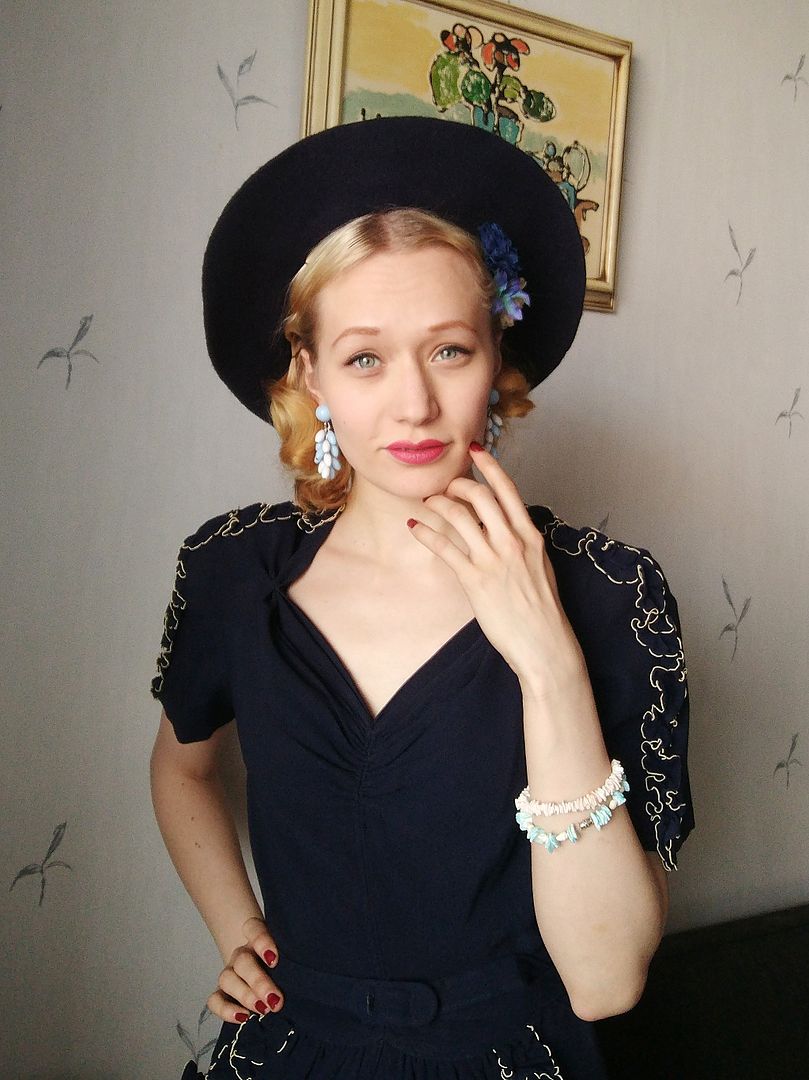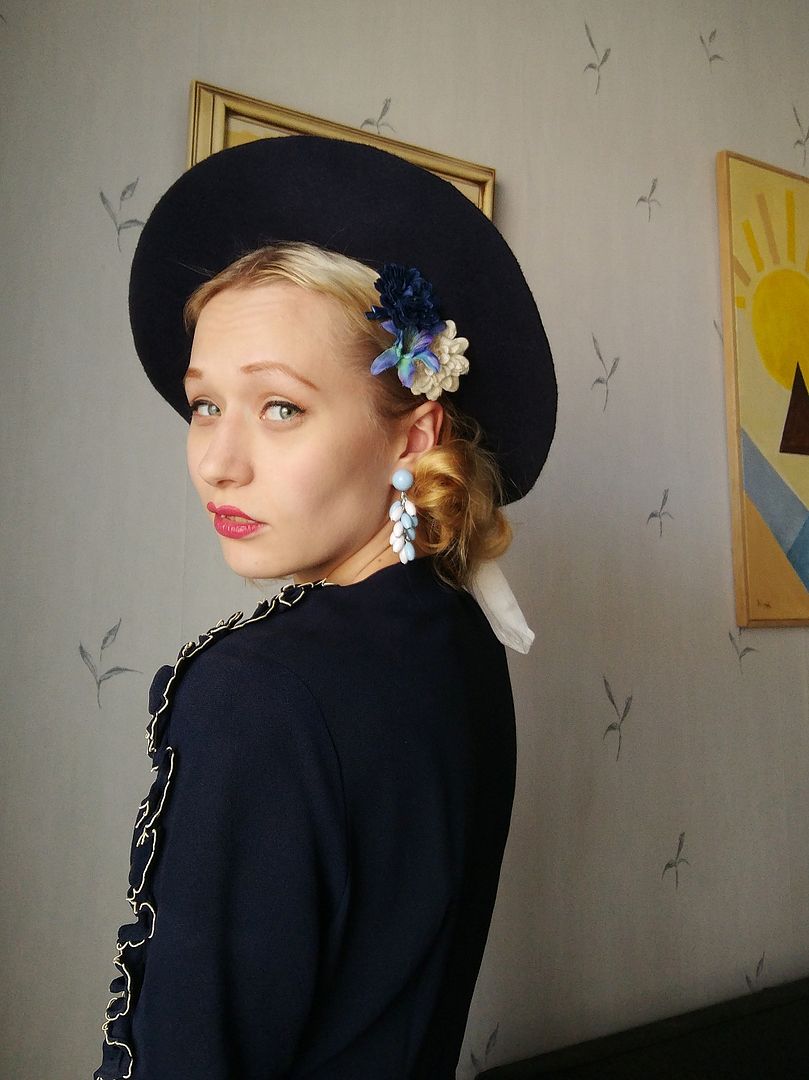 Toukokuun 14. päivä oli miun ja Aran vuosipäivä. Syötiin normaalia täyttävämpi aamiainen ensiksi ja sen jälkeen laittauduin ravintolaa varten. Puin ylle tämän 1940-luvun mekon, jonka pääntietä muokkasin muutamalla ompeleella niin, että ne saa tarvittaessa myös avattua. Nyt se istuu vähän paremmin, eikä tarvitse ihan mahdottomia push-upeja olla alla :D Hatun löysin lapsuudenkodin varastosta.
Käveltiin Aran kanssa syömään keskustaan, Rossoon ja valitsin itselleni lemppariani pasta bolognesea. Se oli aivan taivaallista. Onneks olen oppinut syömään ravintoloissa nykyään muutakin ku pizzaa :D
Aterian jälkeen käveltiin takas kotiin ja katseltiin leffoja. Aika tyypillinen vuosipäivä siis! Rakastan tuota ihanuutta niin paljon. Varattiin tuossa joku aika sitten lennot Italiaan heinäkuulle. Ollaan siellä viikko, kaks yötä Roomassa ja loppuaika Bolognassa siskoni luona. Käydään myös Firenzessä! Ootan niin innolla ensimmäistä lomamatkaamme. Oon Roomassa käynyt joskus teininä, ja tykkäsin siitä kovin. En oo melkei 10 vuoteen ollut lentokoneessa joten se vähän jännittää. Jospa meidän matka hyvin menee :-* Kellään vinkkejä Bolognan tai Rooman vintagetarjonnasta? Edullisempaa etsin, koska budjetti on rajallinen..
(May 14th was the 2nd anniversary of me and Ara. We enjoyed quite enormous breakfast and then I dressed up for a restaurant. I wore navy colored 1940s dress which neckline I altered with few stitches. Now it fits me a lot better and I don't need huge push-up bras to fill it better :D I found my hat from my childhood home.
Me and Arttu walked to the centre and went to dine in Rosso, italian style restaurant. I chose my favourite, pasta bolognese and it was heavenly. I am so glad I have learned to eat something else than pizza when going to a restaurant :D
After our meal we walked back home and watched movies. Quite typical anniversary! I love him so much. He means a world to me. We also booked flights to Italy, and we'll travel to Rome in July where we'll meet up with my sister. We will spend two nights in Rome and then head to Bologna. We are also going to see Florence! I am so enthusiastic about our first trip abroad. I've been to Rome when I was a teenager and I really loved it. I haven't been in a plane for like 10 years so I am quite nervous about that. But I believe our trip will go well :) Any tips about vintage shops in Bologna and Rome? I am searching for affordable vintage, because my budget is limited..)