Blondaukseni ei ihan vieläkään ole onnistunut.. Vielä ainakin pari kertaa taitaa joutua värjäämään, ennen kuin olen tyytyväinen. Vähän alkaa houkutella paluu takaisin ruskeaan hiusväriin, mutta täytyy nyt yrittää olla kärsivällinen. Punaista tuskin enää koskaan kokeilen, se lysti kesti kolme vuotta, ja kyllästyin tyystin. Eikä se edes kovin hyvältä näyttänyt loppujen lopuksi. Huulipunani on uusi, ihana Isadoran mattapuna "bare blush"!
(I am trying to dye my hair blond, but it is so slow.. I still have to dye at least two times so it will look good. I had been thinking about going back to brunette, but today I decided to be patient this time :D I don't think I'll ever go back to ginger. I was a redhead three years and got bored. It didn't even look that good on me. My matt lipstick is new, lovely "bare blush" by Isadora!)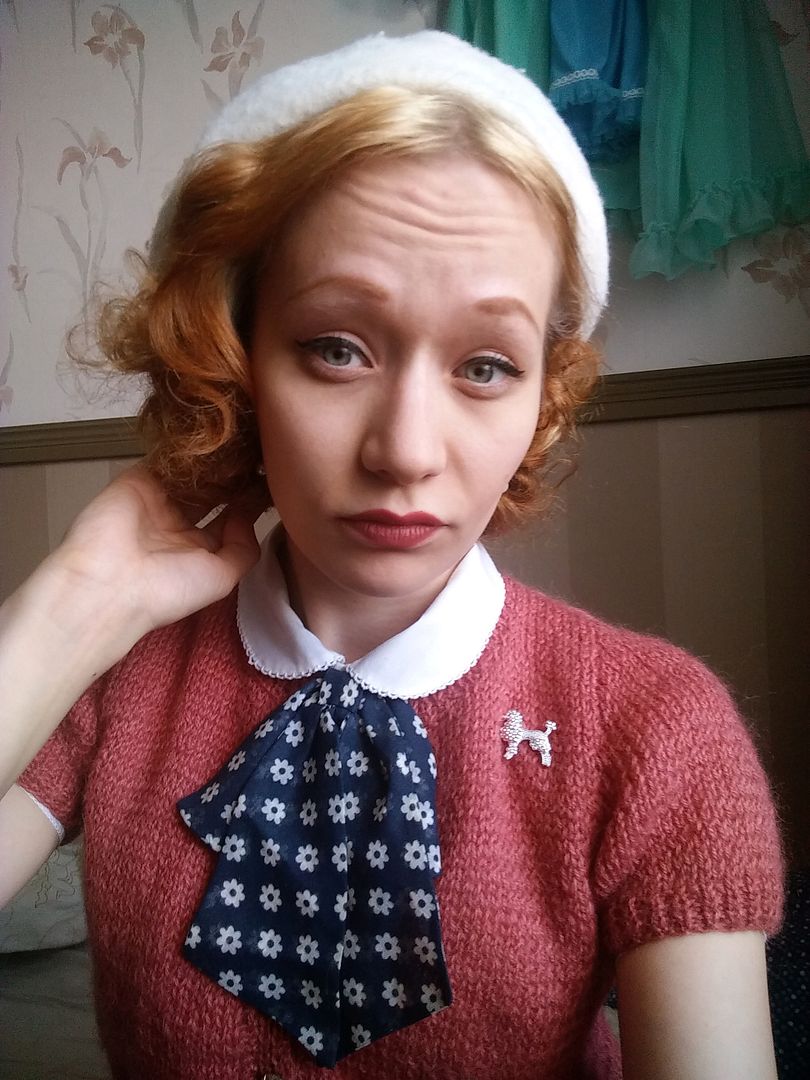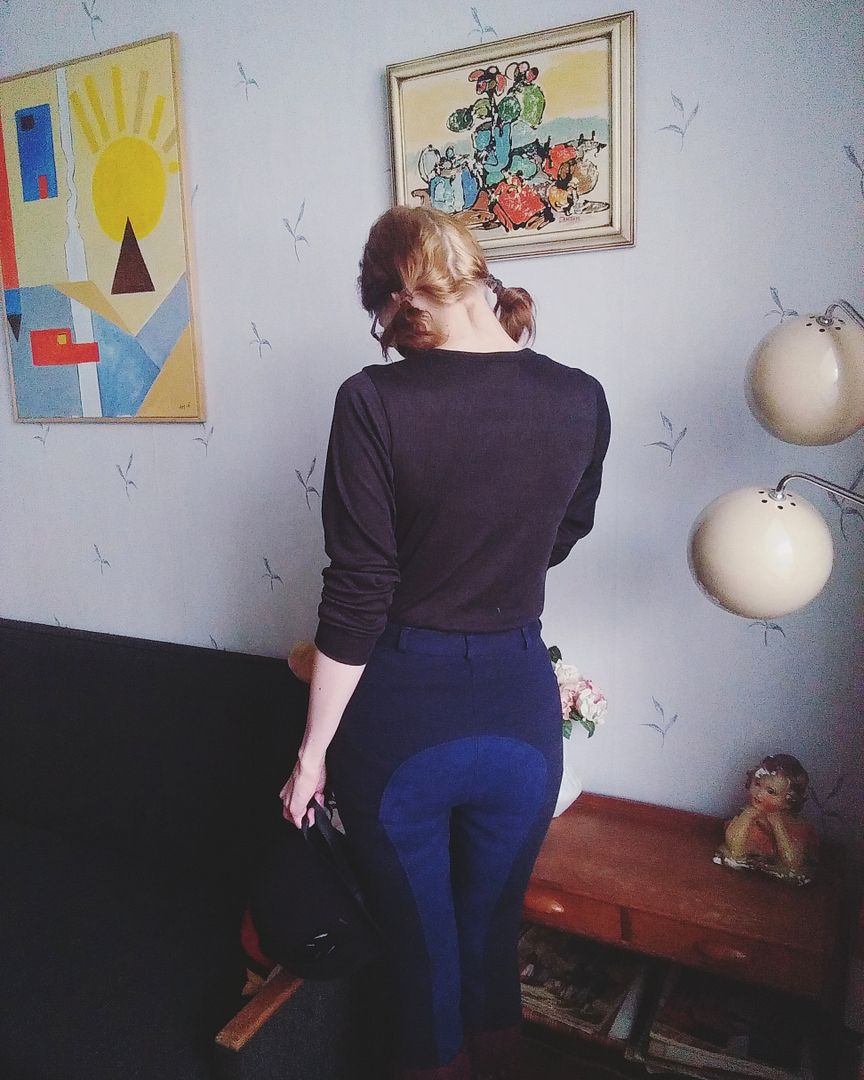 Kävin sunnuntaina testailemassa taas ratsastusta, ja se meni tosi hyvin! Alkaa varmuutta tulla lisää hevosen varustamisessa ja ravissa. Kyllä tässä pikkuhiljaa kehittyy. Oon ihan rakastunut tuohon suomenhevoseen, jolla olen ratsastellut! Ja mie rakastan ratsastushousujani. Laivastonsinistä ja niin mukavat yllä!
Helmikuu meni kuitenkin suurilta osin töissä ja tenttiin lukemisessa. En ehdi hirveesti nähä ihmisiä ja oon aika väsynyt. Muutaman päivän päästä toinen tenttini, joten viikonloppu menee päntätessä. En kuitenkaan valita, sillä opiskellahan mie haluan, aika vaan tuntuu loppuvan aina kesken :D Wish me luck.
(I went riding on sunday and it went so well! I am starting to gain confidence around horses. I am so in love with that finnhorse I have been riding! And I loooove my riding pants. Navy color and so comfy!
I mostly worked a lot and studied during February. I didn't have much time to see people and I am tired. In few days I have my second exam, so I will study this weekend. I am not complaining though, this is what I want, but I just feel like time is running out all the time :D Wish me luck.)