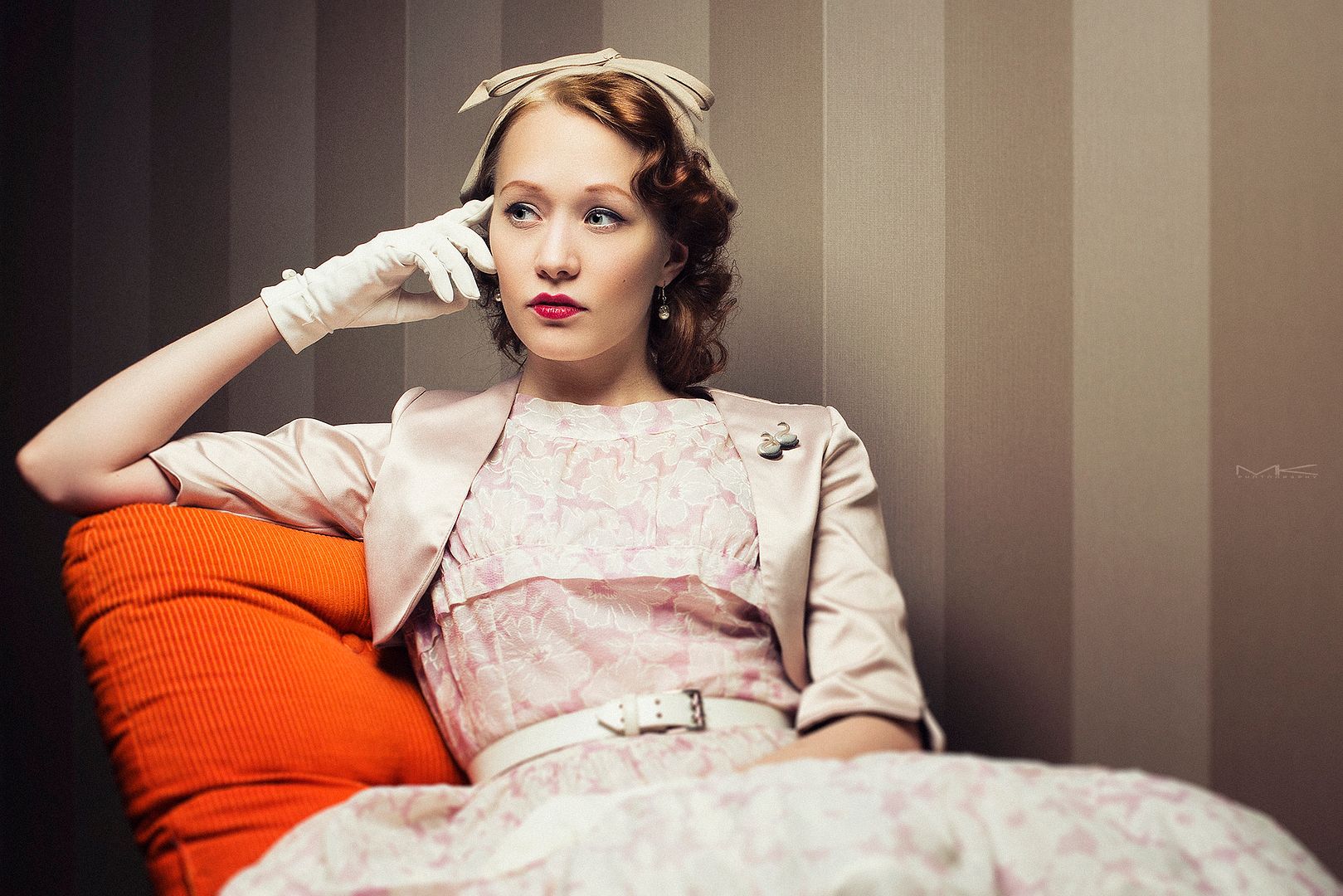 Toissaviikolla oli kuvaukset huikean taitavan
Mikko Kärkkäisen
kanssa. Otimme kuvat miun asunnolla, sillä sisustukseni on 50-60-luvun tyyliä ja sopi taustalle. Musta on todella hauska tehdä näitä kuvauksia, ja olen ennen näitä ollut kerran aiemmin malleilemassa. Mielelläni lähden toistekin mukaan (aa-vink aa-vink)! Näiden kuvausten tyylinä oli 50-luku, ja mie tykkään siitä, että näilläkin otoksilla on jotain kerrottavaa, tarinaa. Pin up ei oo mun juttu kuvausten suhteen, vaikka vanhoista pin up -kuvista pidänkin. Mun persoonalle ne ei vaan sovi. Mun lemppari on ehdottomasti tuo yllä oleva kuva! Mikä on sun?
Vaaleanpunainen kellomekko on 1950-lukua, ja löysin sen Facebookin vintagekirppikseltä viime vuoden puolella. Kesää odotellessa, että sitä pääsee ulkoiluttamaan..
(Two weeks ago I had a photoshoot with talented Mikko Kärkkäinen. We took these photos at my place. My home is filled with 50s and 60s interior, so milieu was perfect for this theme. I really love modelling in pictures, and this was my second time. Style for this photoshoot was 1950s (authentic, I am not into pin up), and I love how these photos tell a story. My favourite is the one above. What is yours?
Pink circle dress is from the 50s and I bought it from FB's vintage trading group. Can't wait for summer so I can wear it outdoors!)