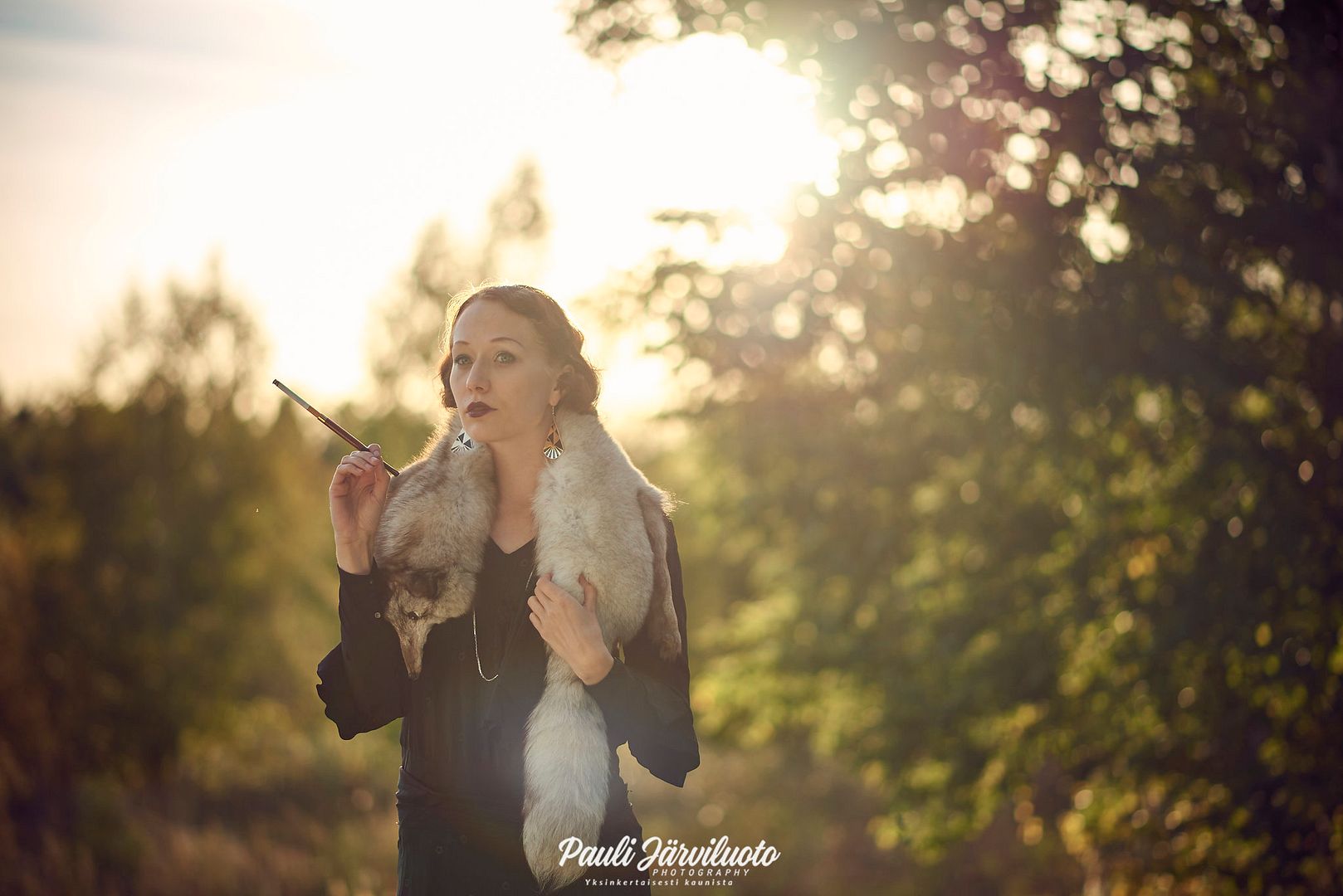 Sain nyt käsiini loput kuvat syyskuun kuvauksista, joihin ammattivalokuvaaja
Pauli Järviluoto
minut pyysi. Vähän kesti tämän postauksen kanssa, mutta parempi myöhään kuin ei milloinkaan, onhan nämä kuitenkin aika hienoja kuvia! Tykkään erityisesti noista savukekuvista, ja ilta-aurinko luo kuviin ihanan tunnelman.
Ensimmäisen postauksen kuvista ja fiiliksistä löydät
täältä
.
(I got the rest pictures of september's photoshoot. These pictures were taken by an awesome photographer Pauli Järviluoto. Took awhile to show these photos to you, but better late than never. These are so amazing! I especially like those pics with a cigarette holder and smoke, and autumnal sundown gives these pictures beautiful tone.
You can find first set of photos and thoughts about the photoshoot behind this link.)