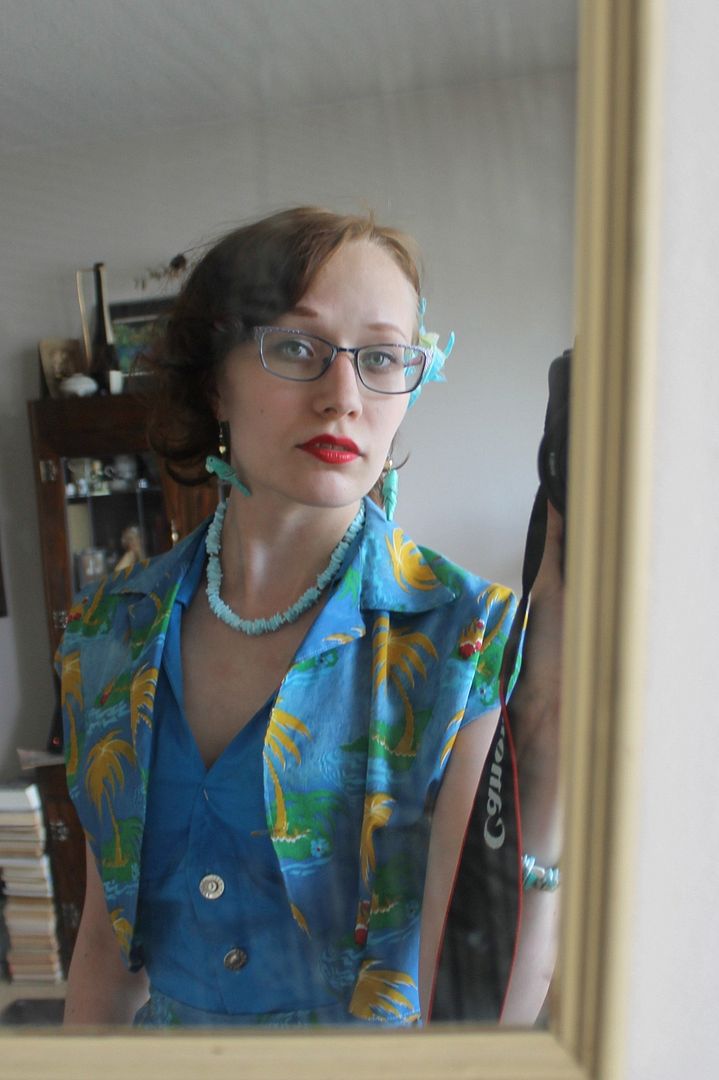 Mulla on ollut käsittämättömän kiireiset kaksi viimeistä viikkoa. Oon ollu ihan poikki historian pääsykokeen takia, joka siis oli eilen. Luin siihen mielestäni paljon ja käytin viimeisinä viikkoina kaiken vapaa-aikani pänttäämiseen. Aloitin urakkani jo viime vuoden puolella, mutta se ei riittänyt. Kun sain koepaperin eteeni, alkoi kirjaimellisesti vaan tuskanhiki valua ja kyyneleet valua silmistä. Osasin vastata jotenkin vaan yhteen kysymykseen kolmesta, ja siihenkin muistin lisää asioita vasta kun olin koetilanteesta lähtenyt. Paniikki iski. Mun historian lukionkirjat on ilmeisesti jo aika vanhat painokset, joten niissä ei ole ihan uusimpia asioita. Ja miten mä voin tietää yhden lauseen lainauksen perusteella, kuka on puheen pitänyt, kuka on tekstin laatija, mikä on aihe ja ajankohta? Ehkä vain en ollut lukenutkaan sitten tarpeeksi. Keksin päästäni vastauksen. Tiesin kyllä, mihin aiheeseen se liittyi, mutta että kuka sen on sanonut... Tää oli mun unelma, ja mä en usko, että pääsin edes varasijalle. Viimeisessä kysymyksessä saattoi järkeilemällä osata vastata, mutta kysymyskin oli muotoiltu niin, että en saanut ihan sen pointista mitään irti.
Mä en silti aio vielä luovuttaa. Mä pyrin sinne vaikka JOKA vuosi jos tarve vaatii. Tulen vaikka joka vuosi myös itkien kokeesta pois. Mun varasuunnitelmahan on toki amikseen takaisin, ja varmaan ovi onkin sinne sisustuspuolelle auki kun koe meni niin hyvin, mutta mä en tiedä, onko sekään sitä, mitä haluan tehdä lopunikäni. Mä haluan tehä jotain mikä mua kiinnostaa ja mikä on mun intohimo.
Olin kärsinyt jo unettomuudesta tän stressin takia, eikä tilannetta auttanut se, että Nelson herätti joka aamu kolmen tai neljän välillä pitämään ääntä. Nyt sain kissan eilen vanhempien ja siskon matkaan Nurmekseen viikonlopun yli, niin saan ainakin hetkellisesti univelkani pois. Ikävä tosin alkaa olla, kun kämppä on niin hiljainen eikä kisu ole ovella vastassa kun töistä tulee, mutta sunnuntaina vauvelini palaa kotiin :)
(I have been extremely busy for these last two weeks, because I've spent all my freetime reading history. I applied for an entrance exam to University. The exam was yesterday. I really thought I did everything and worked hard, but it wasn't enough. Right after I saw the questions of the exam, I started sweating and feeling tears. I knew somekind of answer for one question out of three. I just panicked. My history books must be too old editions, and how can I possibly know out of one quote who have said it in a speech, who was the writer of the text (?), what was the subject and the right period? Or maybe I did not read enough and I am just stupid. I think I got the right subject but I just made everything else up.. This was my dream!
I won't give up on this. I will try to get in every year if necessary - and cry my eyes out after the exam too like I did yesterday. My backup plan is to get in vocational school, and my entrance exam went well, but decor and draping is not what I really want to do for the rest of my life. I want to do something that makes me happy, and what is my passion.
I had been suffering from insomnia because of stressing so much, and my cat Nelson has not helped my situation by waking me up every single morning at 3 or 4am. My parents and my sister took it with them yesterday to spent the weekend in Nurmes, so I can sleep my upcoming nights. I have been so tired! Still, I already miss my baby, and my parents will bring my cat back home on Sunday :)
Nyt oon vihdoinkin vapaa velvollisuuksistani ja opiskelusta. Toki töissä käyn, mutta päivät voin nyt keskittyä taas blogiin. Ymmärrätte varmaan nyt, miksi olen ollut hiljainen. Nämä kuvat on otettu varmaan yli viikko sitten, jolloin vielä oli 20 astetta lämmintä ja aurinko helli. Nyt ollaan palattu varmasti muuallakin päin Suomea +10 asteeseen ja jäätävään tihkusateeseen. Perskule. Kaksiosainen palmukuvioinen setti on 1950-lukua ja kirppislöytö viime vuodelta. Ihanan kesäinen, mutta näille jäätäville keleille en laittaisi tätä ylle. Mitä mieltä olette uusista kengistäni? Täytyy toivoa, että heinäkuu toisi jälleen paremmat säät, alkaahan mulla Ilosaarirockin jälkeen kolmen viikon lomatkin töistä :D Jipii! Ah niin, ja heinäkuun alussa heti ekana viikonloppuna on jälleen Suvi-Vintage, ja toimin taas muotinäytöksessä mallina, mikä se saadaan järjestettyä. Innolla odottaen.
Niin tosiaan, löydettiin poikaystäväni kanssa aika kiva asuntokin! Arttuhan asuu aika lailla miun naapurissa pienessä yksiössä, ja huippua on se, että tämä 46 neliön tosi siisti kaksio löytyi miun viereisestä kerrostalostani. Meillä ei siis olisi kummallakaan edes pitkä muuttomatka :D Asunnon etsinnässä omia toiveitani olivatkin kivat tapetit (erittäin tärkeää viihtyvyydelleni) ja lasitettu parveke (erittäin tärkeää kissani viihtyvyydelle). Myös se, että tauluja saa ripustaa, on plussaa. En ymmärrä asuntoja, joihin ei saa, koska ne on normaalia elämänjälkeä. Vaikka asunto on pieni, uskon, että saamme kalusteeni mahtumaan sinne siististi. Kaappitilaa oli myös rajallisesti, joten täytyy varmaan osasta vaatteita ja kippoja luopua :D Tai hyödyntää varastoa. Arttu muuttaa asuntoon heinäkuussa, minä perässä vasta syyskuussa, koska määräaikainen vuokrasopimus. Meh.
Tästäpä tulikin pitkä postaus. Asiaa olisi vielä, mutta en jaksa enää kirjoittaa (lue: kääntää englanniksi kaikkea). Seuraavaan kertaan siis!
(Now I am finally free from all my duties and studying. I still have my work, but I can also concentrate on blogging. You propably now understand, why I have not been very active in blogosphere. These pictures were taken over a week ago, when the weather was still +20ºC degrees and sun was shining. Now we are back in typical June; +10ºC and chilly rain. Damn. I found this summery 1950s novelty print set last year from the flea market, and I like it a lot, but not very good choice for our current weather. And what do you think of my new shoes? I must hope that heat will come back in July, because after our local rock festival I start my three weeks holiday from work! Yay! I will also attend Suvi-Vintage fair in Tampere in the first weekend of July, and I'll be one of the models in a vintage fashion show again, if the show is possible to organize. Can't wait.
Oh, in other news; me and my boyfriend found an apartment!! Arttu lives in my neighborhood in a small apartment, and the neat thing is that the two-room apartment we are going to rent is situated in the very next apartment building from where I live! So our moving will be easy, because there's no long distances. Apartment was quite small, but there was very nice wallpapers (extremely important for my comfort) and glassed balcony (extremely important for my cat's comfort). Positive thing is that I can hang my paintings on the wall. I don't understand why in some apartments it is not allowed. I might have to give some of my stuff away, because the space is limited. Arttu will move in on July, and I will move not until in September, because of my current temporary rental contract. Sigh.
Well, this post is a long one. I'd still have some else things to say, but I don't bother to write anymore (read: translate in english). Until next time, lovely folks!)