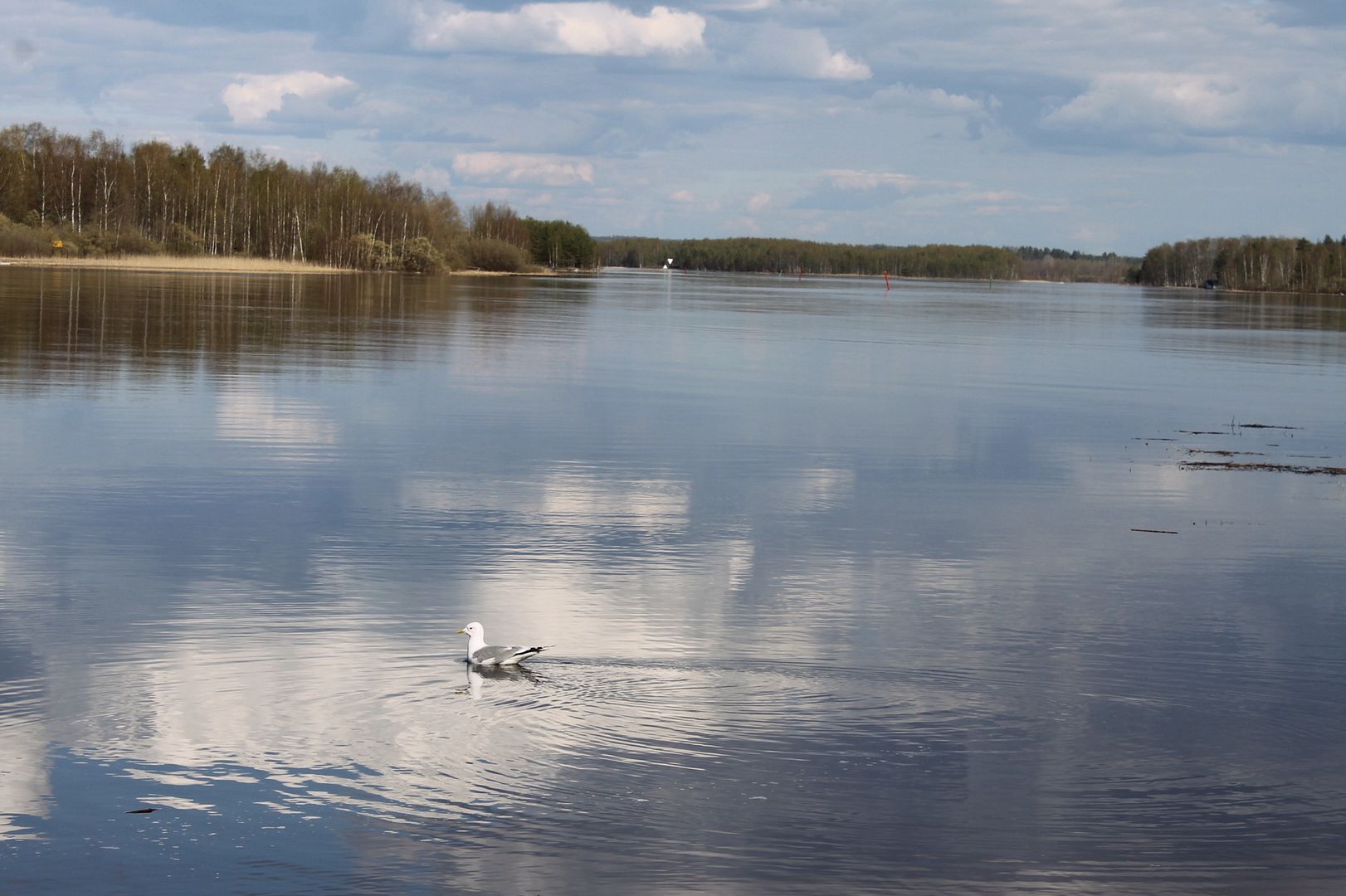 Helatorstaina oli jälleen lämmin päivä, ja käytiin Artun kanssa taaaaas piknikillä. Valmistettiin leivät, kanapihvit ja salaatit mukaamme ja suunnattiin lähirannalle. Meinattiin ensin ottaa kissakin messiin valjaissa, mutta kun se ei ole tottunut olemaan ulkona paljoa niin ei otettu riskiä. Oli mukava nauttia auringonpaisteesta, kuvailla Pielisjokea ja syödä herkkuja.
Viime vuonna Helatorstai sattui 14. päivälle toukokuuta, ja se oli päivä, jolloin minä ja Arttu ruvettiin seurustelemaan. Meillä siis on virallinen vuosipäivä ensi viikolla. Silti ehkä voisi laskea epävirallisiksi vuosipäiväksi aina Helatorstaitkin, vaikka se tälle vuodelle sattui 5. päivälle.
(It was warm on Ascension Day, so we went have a picnic again with Arttu. We prepared some sandwiches, chicken cutlets and salad and headed to the beach nearby. First we intended to take my cat with us, but he has not used to stay outside so we decided not to take any risks. It was nice to sit on the ground enjoying the sun, take pictures of Pielisjoki river and eat a lot.
Last year the Ascension Day was on May 14th, and that was the day when Arttu and I started to go together officially. So our official anniversary of dating is next week. Still, I like to count Ascension Day as our unofficial anniversary, even though this year it took place on May 5th :D)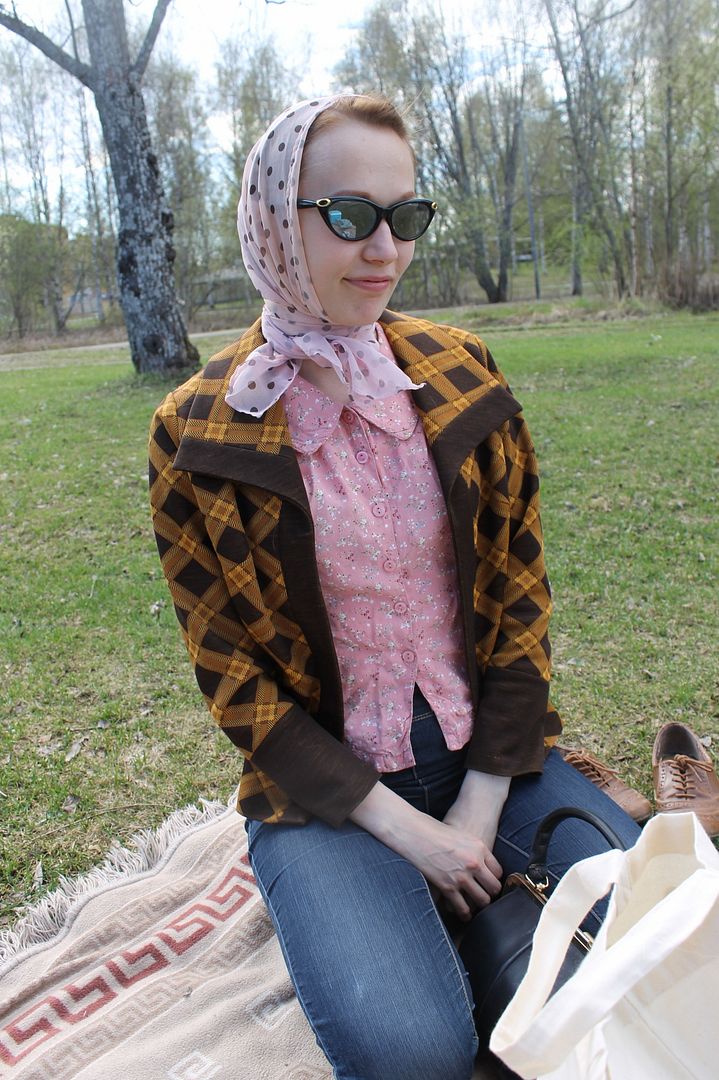 Miun ruskea ruudullinen takki on 50-60-lukua (suosikkini välikausilla), samoin huivi ja aurinkolasit vintagea. Pusero reproa. Ilme on jotain epämääräisen kiusaantunutta.
(My brown plaid jacket is 50s or 60s (my favourite for spring), and scarf and sunglasses are also vintage. Shirt is reproduction. My expression is somewhat awkward.)