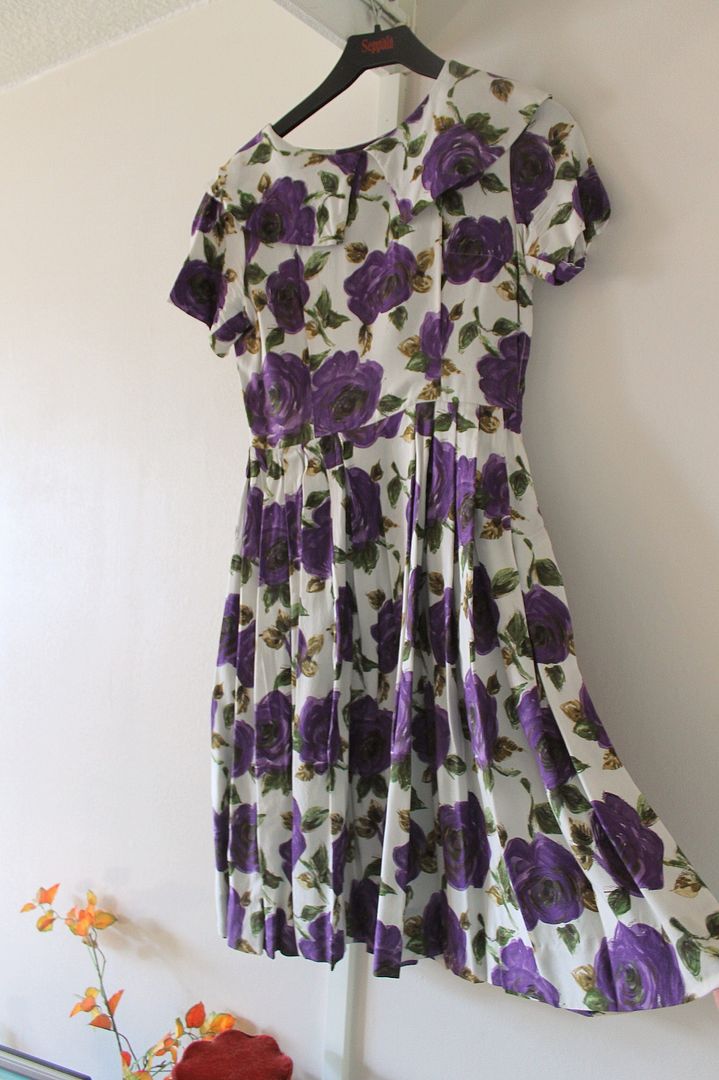 Tänään on 24-vuotissyntymäpäiväni! Aamulla nousin jo kuudelta ylös ensimmäisen kerran laittamaan papiljotit hiuksiini ja nukuin vielä sen jälkeen pari tuntia. Arttu lähti hakemaan meille aamupalaa ensitöikseen; croissanteja, riisipiirakoita, appelsiinimehua ja tuoreen kokonaisen ananaksen! Syntymäpäivälahjaksi sain kultaseltani L'Orealin huulipunapaletin, mitä olen hamustellut jo pitkään. Täytyy harjoitella sen käyttöä, sillä en ole tuollaista palettia ennen käyttänyt.
Tänään tarjoan kavereille kakkukahvit. Suklaa-lakritsikakun leipoi isosiskoni. Illalla menen Artun kanssa Lasiterassin lavatansseille. Mekoksi valitsin tämän 50-luvun kukkamekon, jota ei olekaan vielä blogin puolella tavattu ylläni, vaikka sen ostinkin vuosi sitten. Tiedossa on varmasti ihanan romanttinen ilta!
(It's my 24th birthday! I woke up at 6am today to put foam rollers on my hair, and then slept two hours. Arttu went to get us breakfast and he brought us croissants, rice pastries, orange juice and fresh pine apple! He gave me L'Oreal's red lip colour palette, which I had been dreaming of for weeks. I must practise using it, because I haven't used such palette before.
Today I will serve coffee and birthday cake to my friends. My sister baked me this chocolate-liquorice cake. In the evening Arttu and I will go to a ball. I chose to wear this 1950s purple floral circle dress, which have not been introduced here before - and I bought it one year ago. I bet this will be a lovely evening :)