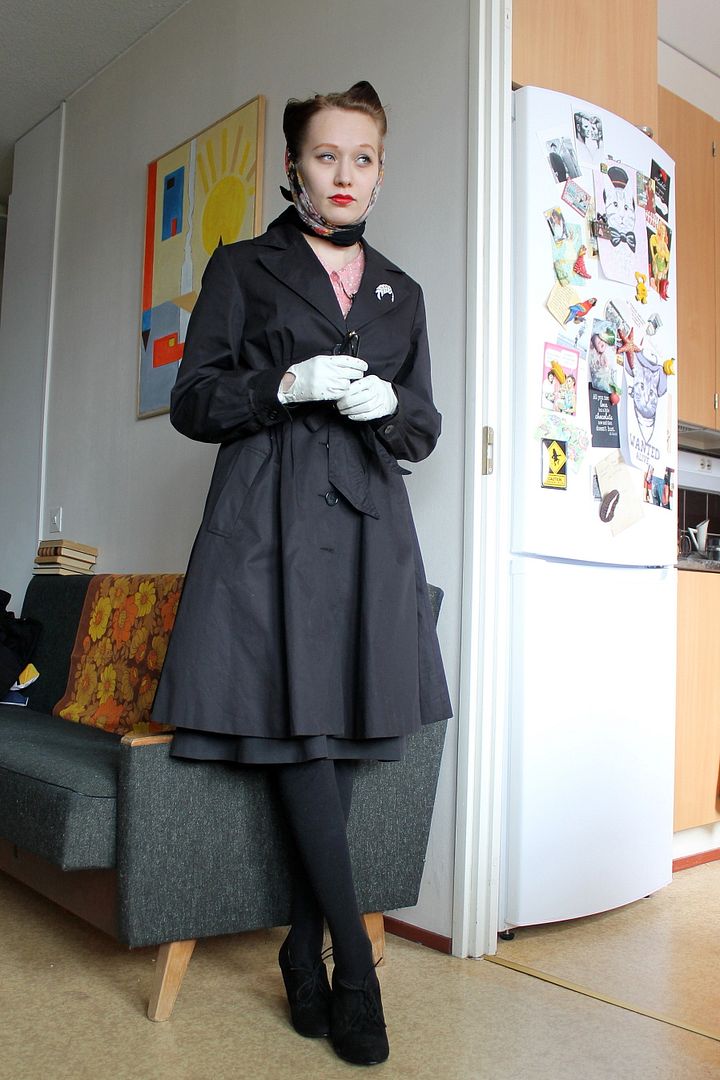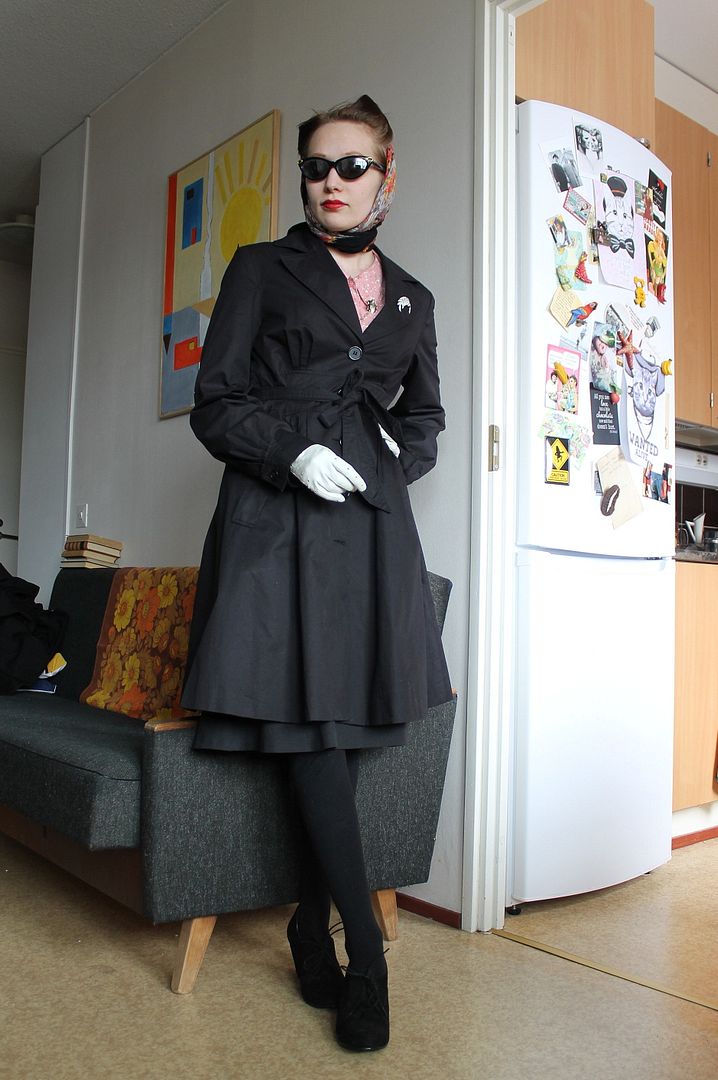 Olin etsinyt edullista trenssitakkia internetistä siinä onnistumatta jo jonkin aikaa. Vintagetakit ja reprot tuntuivat olevan turhan hintavia omaan budjettiini, mutta thank god kirpputoreista. Kontista löysin 15 eurolla juuri sellaisen trenssitakin, jollaisen halusinkin. Laatuhan tässä takissa ei ole huippuluokkaa, mutta malli on juuri hyvä! Menee jopa tylliunelma alle, kun levenee kivasti helmasta.
Säät ovat nyt kivasti lämmenneet (nytkin paistaa aurinko), joten pääsee trenssejä ulkoiluttamaan. Huippua!
(I had been looking for a trench coat for a while. Most of the vintage and reproduction coats were a bit too expencive for my budget, but hey, praise the lord for creating thrift stores! \o/ I found this black trench coat for 15 euros from a thrift shop, and it is just the kind I had been looking for. Of course it is not top quality, but it's silhouette is just awesome. I can wear this coat with petticoats too.
Weather has warmed up a bit, so I can finally wear my trench coats outside. So great!)