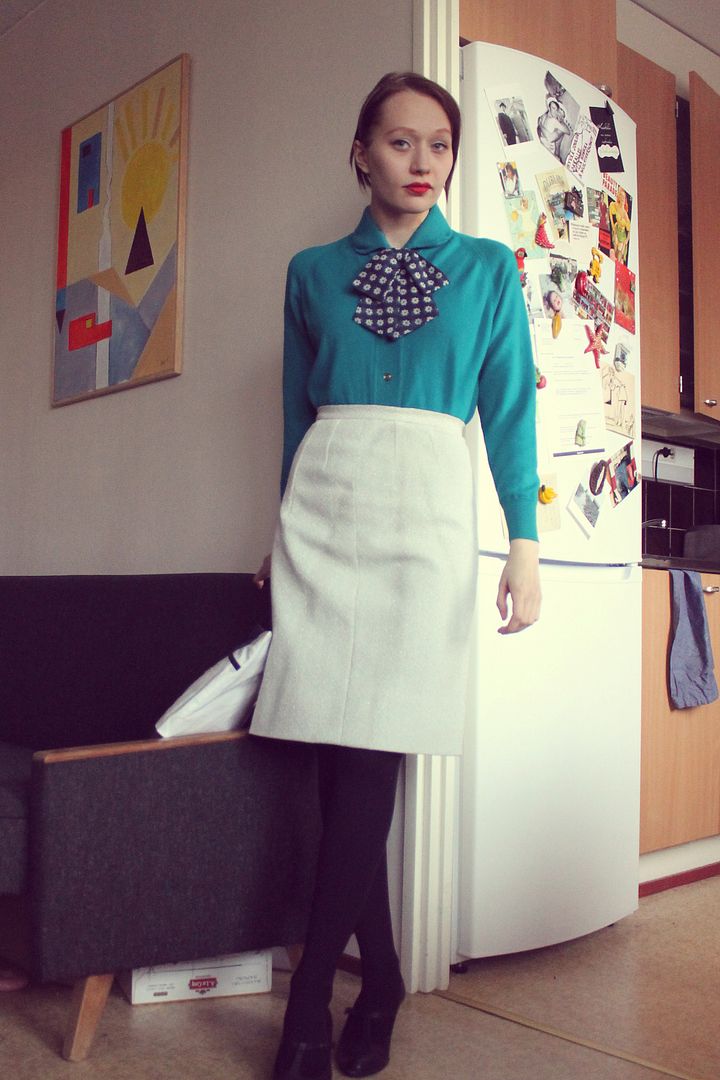 Viimeinen työpäivä ennen jouluaattoa, neljän päivän loma. Ei ole vieläkään joulufiilistä tullut, mutta tulkoon jos on tullakseen. Voi johtua toki osittain myös siitä, että maa on lumeton tällä hetkellä. Näyttää oudolta, sillä ollaanhan ainakin täällä Itä-Suomessa totuttu lumeen jouluisin. Tuntui että lapsuudessa nietokset olivat jo joulun aikaan todella korkeat. Loman vietän Artun ja Nepsun kanssa Nurmeksessa vanhempieni luona, ja tänään illalla matkustamme. Vähän jänskättää miten Nelson pärjää autossa pari tuntia. Ei ole kisu koskaan matkustanut niin pitkää matkaa auton kyydissä. Toivottavasti myös joulukuusi saisi olla edes välillä rauhassa...
Onneksi säästyin pahimmalta joulustressiltä, koska ostin kaikki joululahjat jo joulukuun alkupuolella. Oma joululahjani, 40-luvun mekko, saapui postissa muutama päivä sitten, ja olenkin sitä ahkerasti jo pitänyt. Aion pukea mekon ylleni varmaan joulupäivänä sitten. Yritän saada jonkun ottamaan kuvia blogiinkin nähtäväksi :D
I had the last day at work today before Christmas eve, and now I am enjoying four days off. I am still not feeling very christmas-y. The reason for it might be because there's no snow on the ground! Looks weird, because I am used to it. In my childhood we had so high snow drifts. I will spend my holidays at my parents in Nurmes, with Arttu and "Nepsu". We'll see what my cat will think about travelling in a car, as Nelson has been in a car only once when he was a kitten. I also hope that he will leave our christmas tree alone, even for a while...
I am so lucky I did not get much stress this Christmas (at least not yet), because I bought all the presents in early days of December. My own Christmas present, 1940s dress, arrived few days ago and I have been wearing it quite lot. I will wear it on Christmas day, and I will try to get someone to take pictures for you to see the dress.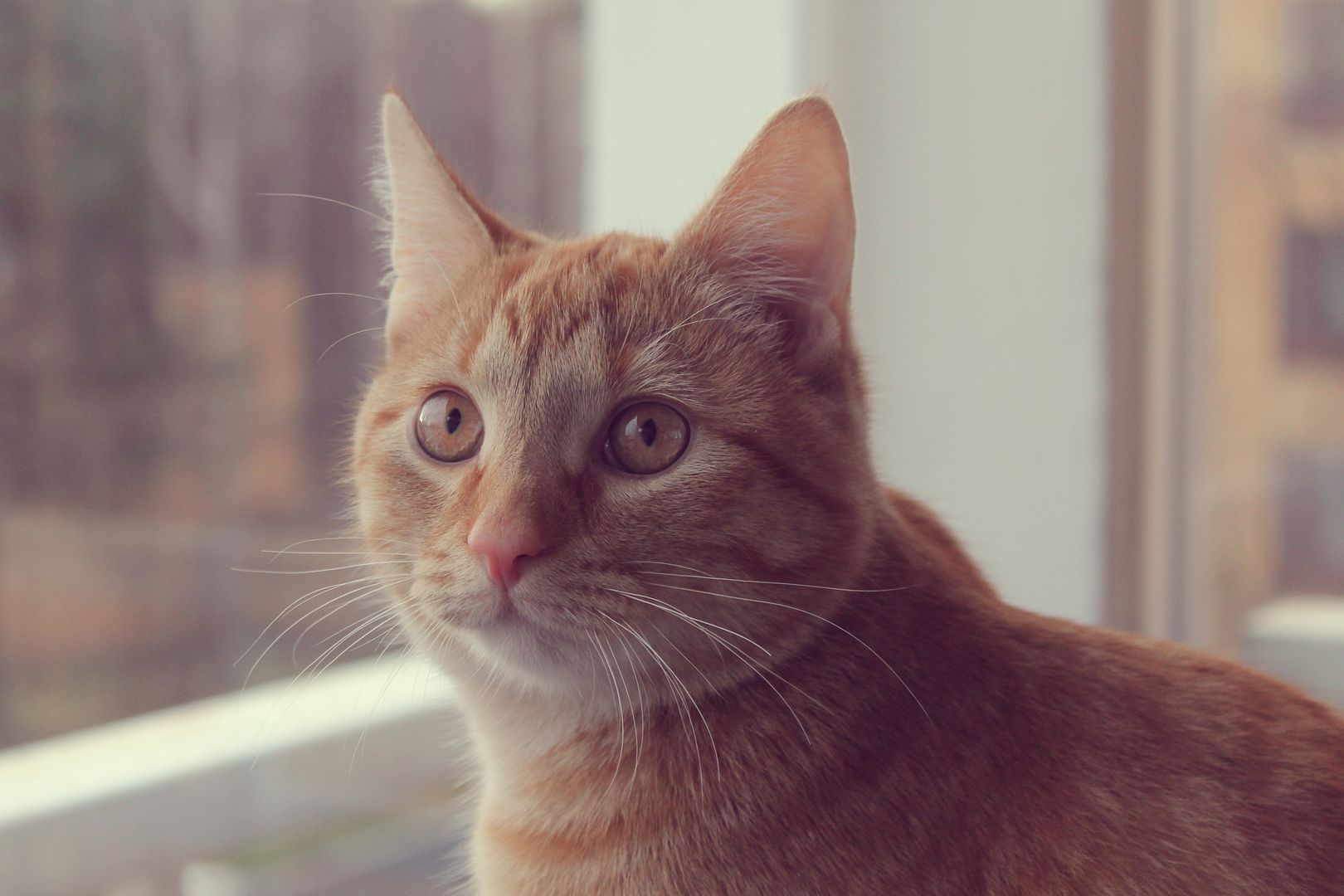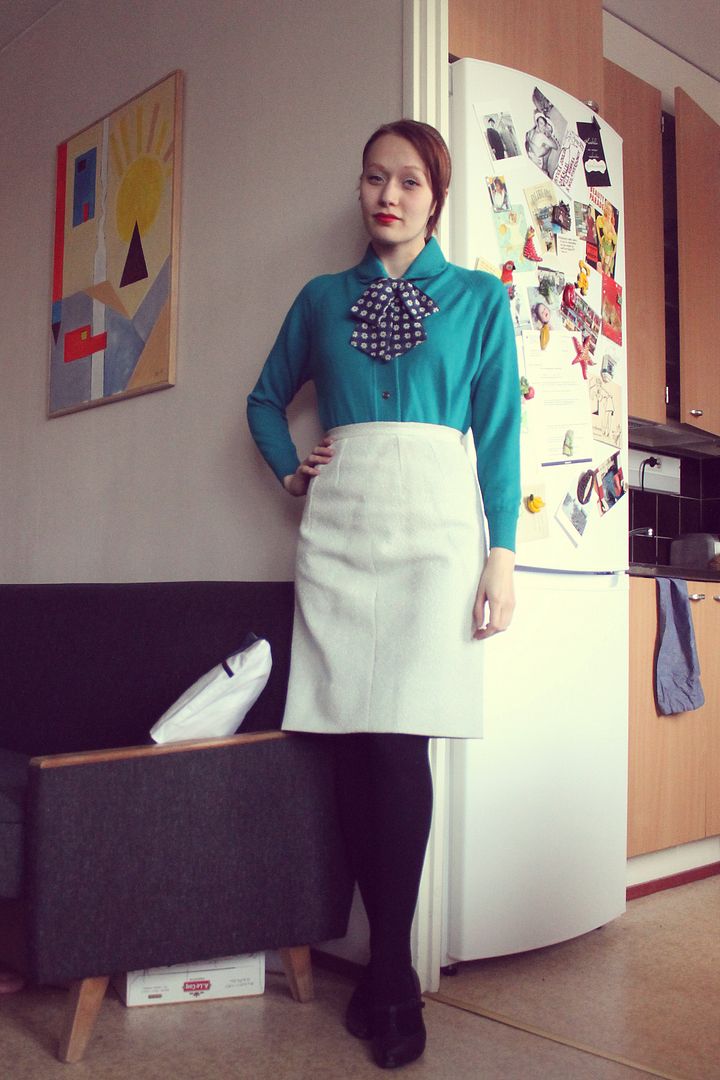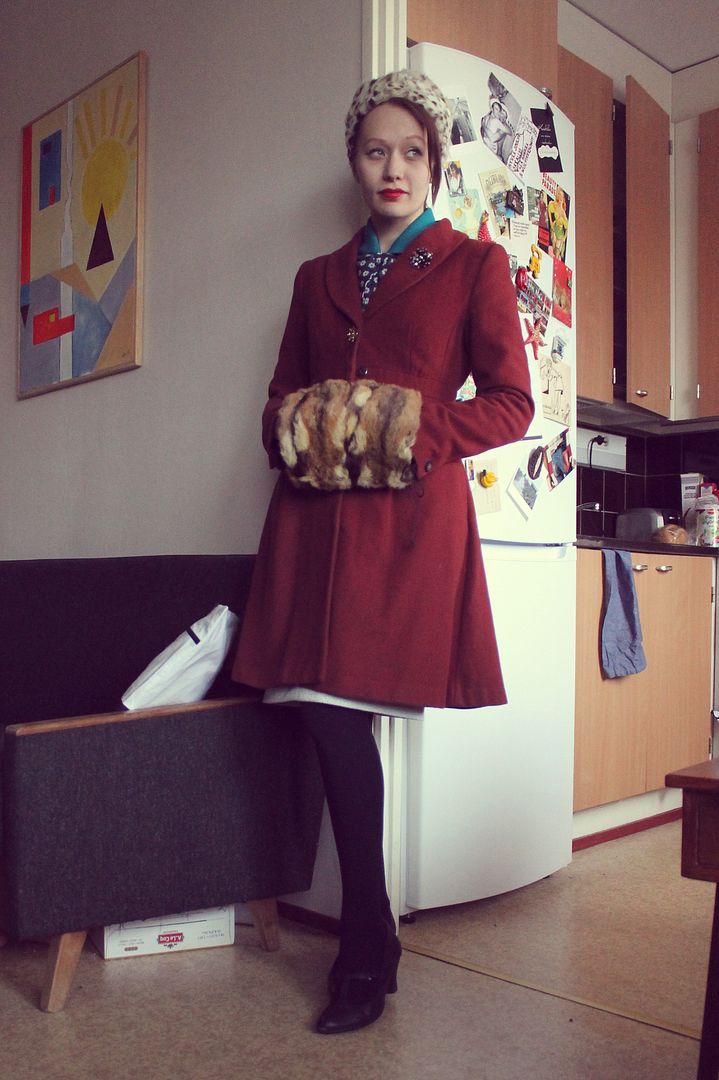 Tämä on matkustusasuni tänään. Neule ja hame ovat vintagea, ja turkismuhvin ja -hatun löysin Fidasta muutaman euron hintaan. Olen ihan koukussa tuohon hattuun! Onneksi ei ole pakkasta, niin sitä voi pitää. Se kun ei korvia peitä ja minun korvani jäätyvät helposti. Muhvia olin etsinyt siitä asti, kun vintagesta innostuin, eli kuutisen vuotta, mutta yhtään ei ollut vastaan tullut kirpputoreilla. Netistä tilaaminen tuntui liian kalliilta vaihtoehdolta, sillä ei tämä ihan välttämätön asuste ole. Nyt tämä muhvi on vakiovaruste kaupungille.
(This is my travelling outfit today. Sweater and skirt are vintage. I found that fur muff and hat from the thrift store and I am so hooked on them! Good thing is that it's not that cold so I can wear that hat. It does not cover my ears and my ears are so easy to get chilled.. I had been searching for a muff for 6 years, ever since I started wearing vintage and repro. I did not want to buy one online, because I did not think it was that necessary accessory and muffs are quite expensive in Etsy. Luckily this one cost only 3 euros, and now this muff is a must-to-wear when going to town.)