Ajoimme eilen aaton aattona Artun ja Nelsonin kanssa vanhempieni luokse Nurmekseen. Kissa ei naukunut paljoa yhtään, rauhallisesti nukkui kopassaan melkein koko sen kaksi tuntia automatkalla. Olin aika iloisesti yllättynyt!
Harmikseni täytyy sanoa, että unohdin järjestelmäkamerani kotiin Joensuuhun... Pari v-alkuista pääsi suustani, kun sen tajusin. Pahoittelen siis todella paljon kuvien laatua, olen nämä kuvat ottanut Artun puhelimella.
(Translation: Yesterday we arrived to my parents home in Nurmes. My cat Nelson behaved very well in the car during those two hours, mostly he just slept. I was surprised happily!
Unfortunately, I have to inform you that I forgot my camera at home in Joensuu... After I noticed it, I let out couple of f-words. So, I am very sorry about the quality of these pictures, I took these with Arttu's phone.)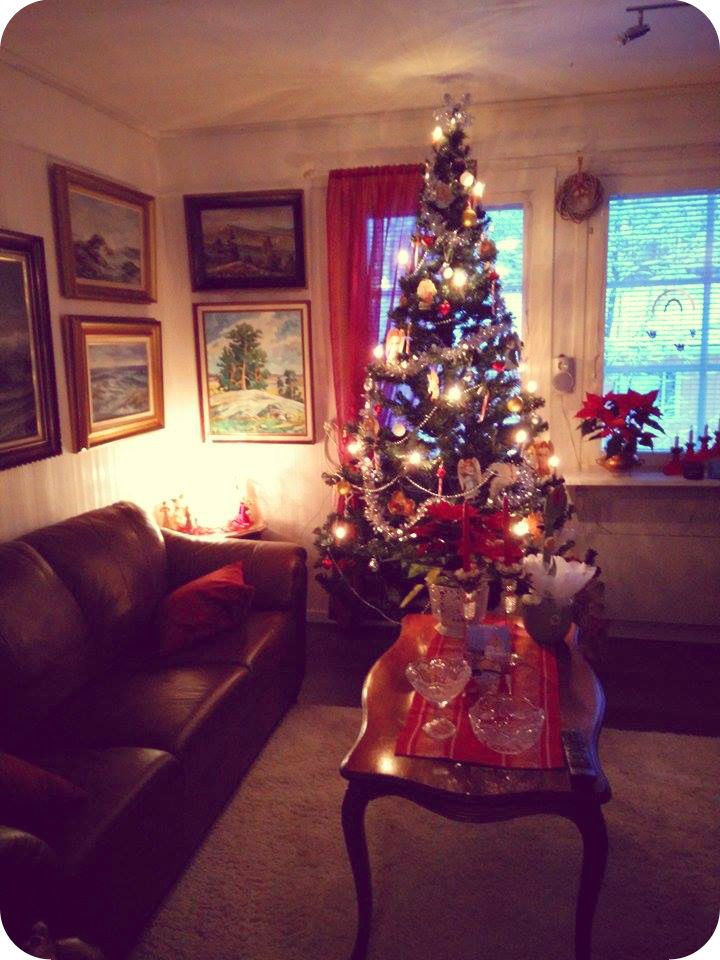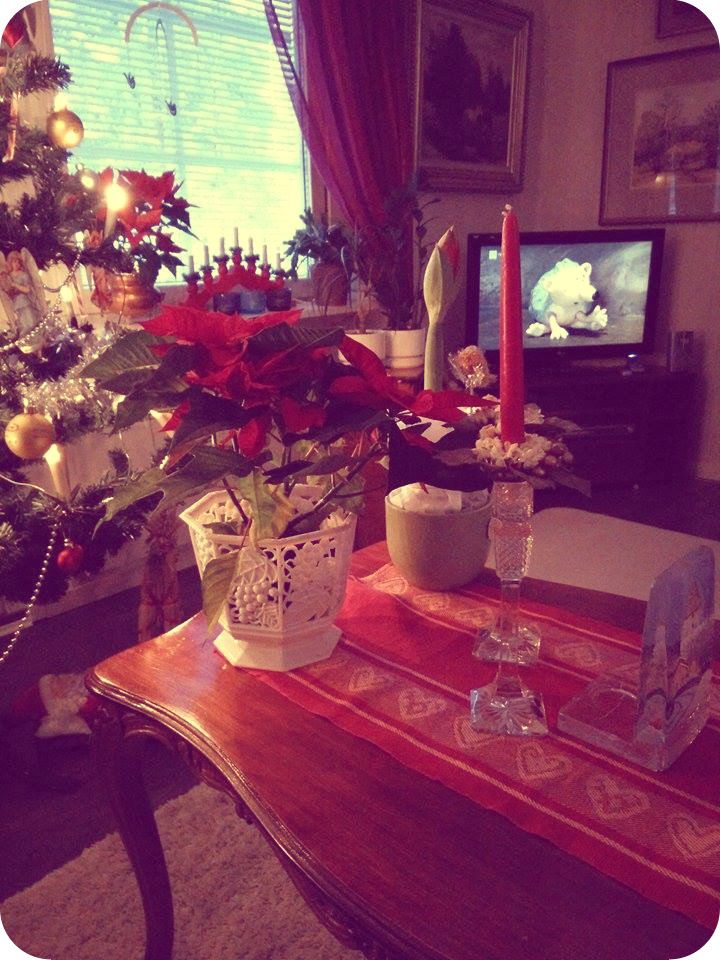 Tänään juhla-aterialle puin ylleni 1950-luvun kimaltelevan jakun ja 50-luvun kotelomekon. Tuo jakku on ihanan juhlallinen. Aterialla söin taas pelkästään lohta, eli oma ateriani näytti aika köykäiseltä :D Minä kun en pidä lainkaan joulun perinteisistä ruuista. Joulutorttuja odotan kyllä pääseväni syömään. Lahjat avaamme vasta myöhään illalla, mutta eniten odotan aina joulupäivän riehaa ja tuttujen näkemistä kaupungilla.
(At the banquet, I wore a 1950s sparkly jacket and a 50s wiggle dress. That jacket is so festive! At the dinner I ate nothing else but salmon, so my meal looked quite poor :D I really can't stand traditional Finnish Christmas food. But I am waiting to get my hands on Christmas pastries. We open the presents late this evening, but mostly I am excited about our Christmas day's plans and seeing familiar faces on town.)