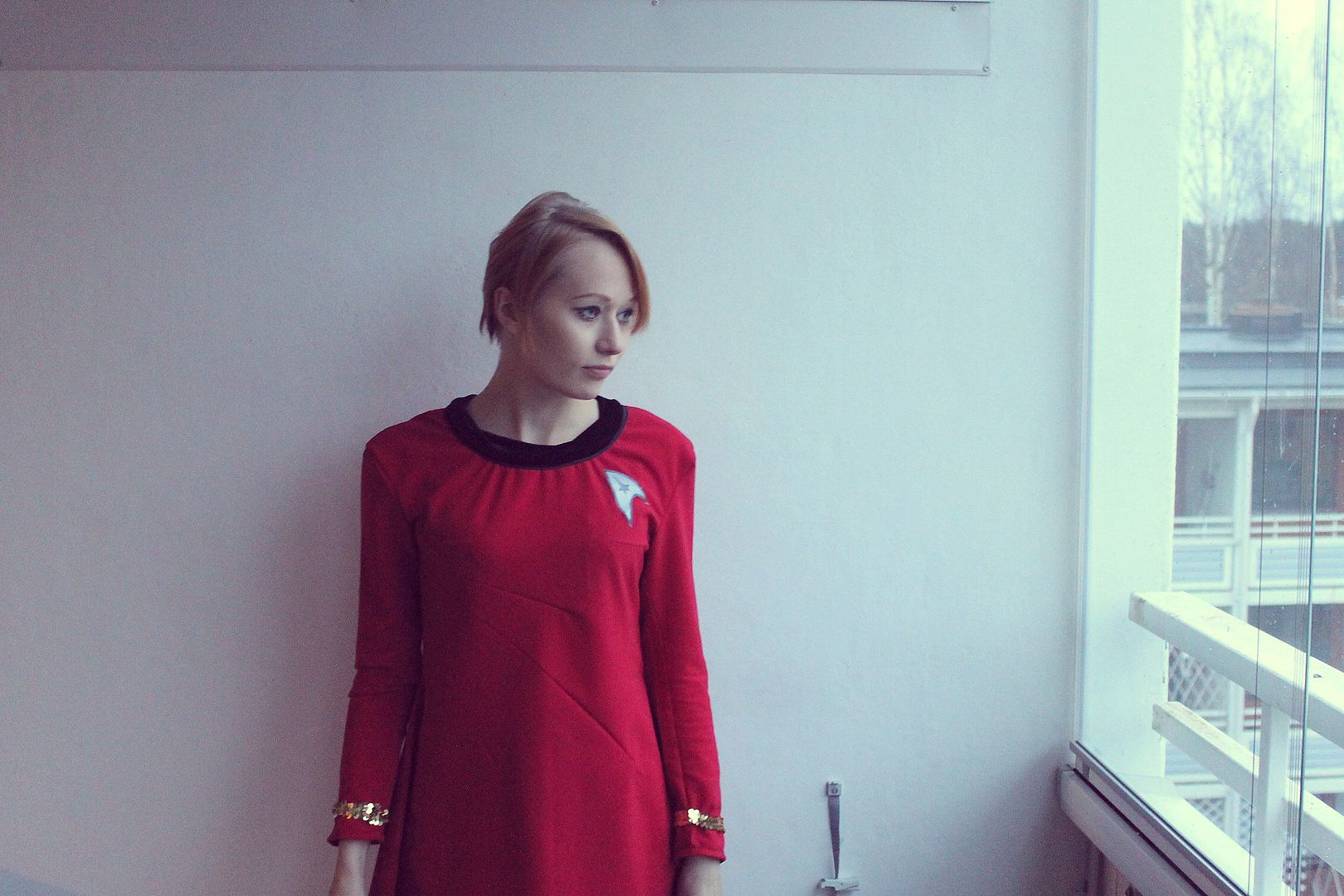 Viime viikonlopun varsinaisena Halloween -viikonloppuna pukeuduin punaiseen Enterprisen univormuun Star Trekin alkuperäisestä 60-luvun sarjasta. Ompelin mekon suhteellisen kiireessä ilman huolitteluja ja mokailin hieman, mutta lopputuloksesta kyllä tunnisti, mistä on kyse. Ainakin ne, jotka ovat kyseistä sarjaa katsoneet vähääkään. Viimeksi olin ommellut vuosi sitten, joten olin vähän ulalla hihojenkin kanssa :D
Tällä kertaa en itse järjestänyt pippaloita kuten tapanani yleensä on ollut, vaan tuppauduttiin kavereiden juhliin. Ilta jatkui Marksissa Rock-Olan keikalla ja sen jälkeen Gloriaan tanssimaan lisää. Oli hauska Halloween tänäkin vuonna, harmi vain että kuvia ei otettu tuona iltana yhtään!
Pahoittelen asukuvien laatua, ulkona oli jo aika hämärää kun nämä otettiin. Tästä syystä nyt vähän pienemmässä koossa nämä kuvat.
(Translation: On Halloween I dressed up in Enterprise's uniform, from the original 1960s series of Star Trek. I sewed the dress in a hurry so I made few mistakes, but I think you'll recognize what I am trying to present here. At least if you have watched the series at all. It had been a year since the last time I sewed anything, so I was quite confused with the sleeves :D
This year I didn't organize a party as usual, we were guests this time. Later in the evening we went to see a rockabilly gig at the local rock club and then went dancing some more to another bar. It was great Halloween this year, too bad that we didn't take pictures at all during the evening.
Sorry about the quality of these pictures, it was quite dark outside when we took these. That's the reason why these pictures are smaller than usual, they didn't appear to be as good as bigger.)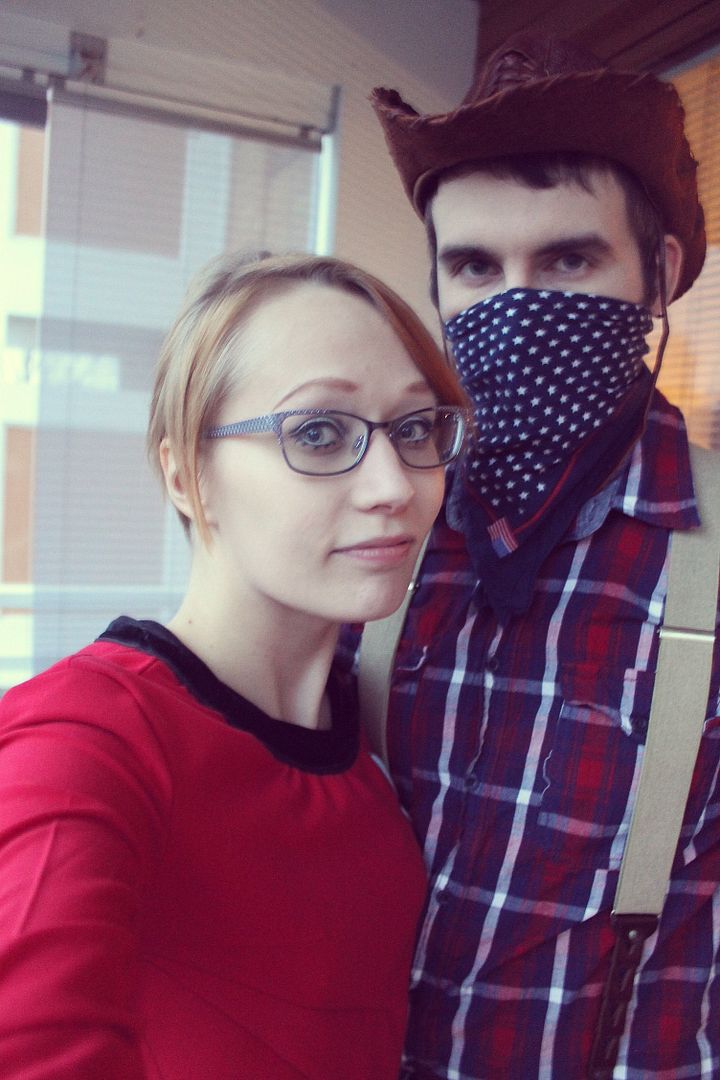 Kisuni kasvaa niin nopeasti!
(My cat is growing so fast!)