Maanantaina vanhempani toivat minulle 60-luvulta peräisin olevan sohvapöydän, jota oli sohvaryhmän kanssa säilytetty sukutilan aitassa. Koska pöydän viilupinta oli pahoin kulunut, päällystettiin pinta uudestaan sisustusmuovilla, jota tilattiin etola.netistä. Tämä päällys oli muistaakseni nimeltään "villi tammi", ja sopii erittäin hyvin muihin 60-luvun huonekaluihini.
En ollut ennen itse kuullutkaan sisustusmuovista, ja olin vähän epäileväinen lopputuloksesta, mutta pöytä on nyt kuin uusi ja pinta ei näytä lainkaan edes keinotekoiselta! Tällähän voi päällystää vaikka mitä! :) Suosittelen, koska kuka jaksaa ruveta hiomaan ja lakkailemaan puupintoja - ellei siitä sitten nauti.
(Translation: my parents brought me this 1960s coffee table last Monday. This had been stored in a same barn than the sofa group. Because table's veneer surface was so damaged, it needed repairing. My parents used furniture contact paper (this one was called "wild oak") which they ordered online. This oak goes perfectly with my other 60s furnitures. same colour!
I had never heard of furniture contact paper before, and I was a bit skeptic first. But this makeover was a success and the table is as new. The surface doesn't look fake at all unless you look very closely! You can cover almost anything with this. I can highly recommend, because who really has time or desire to start sanding and varnishing wooden surfaces - unless one truly enjoys it.)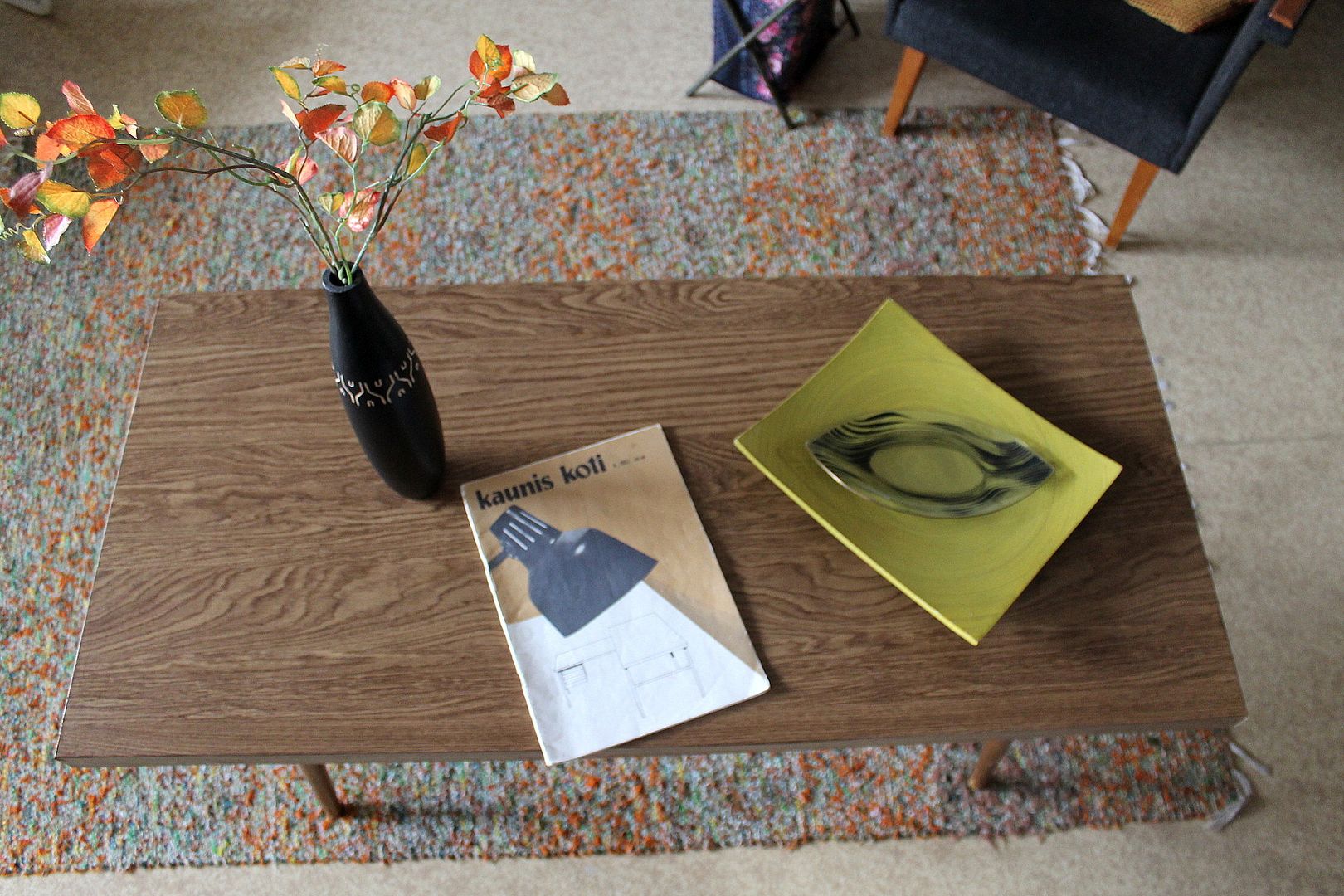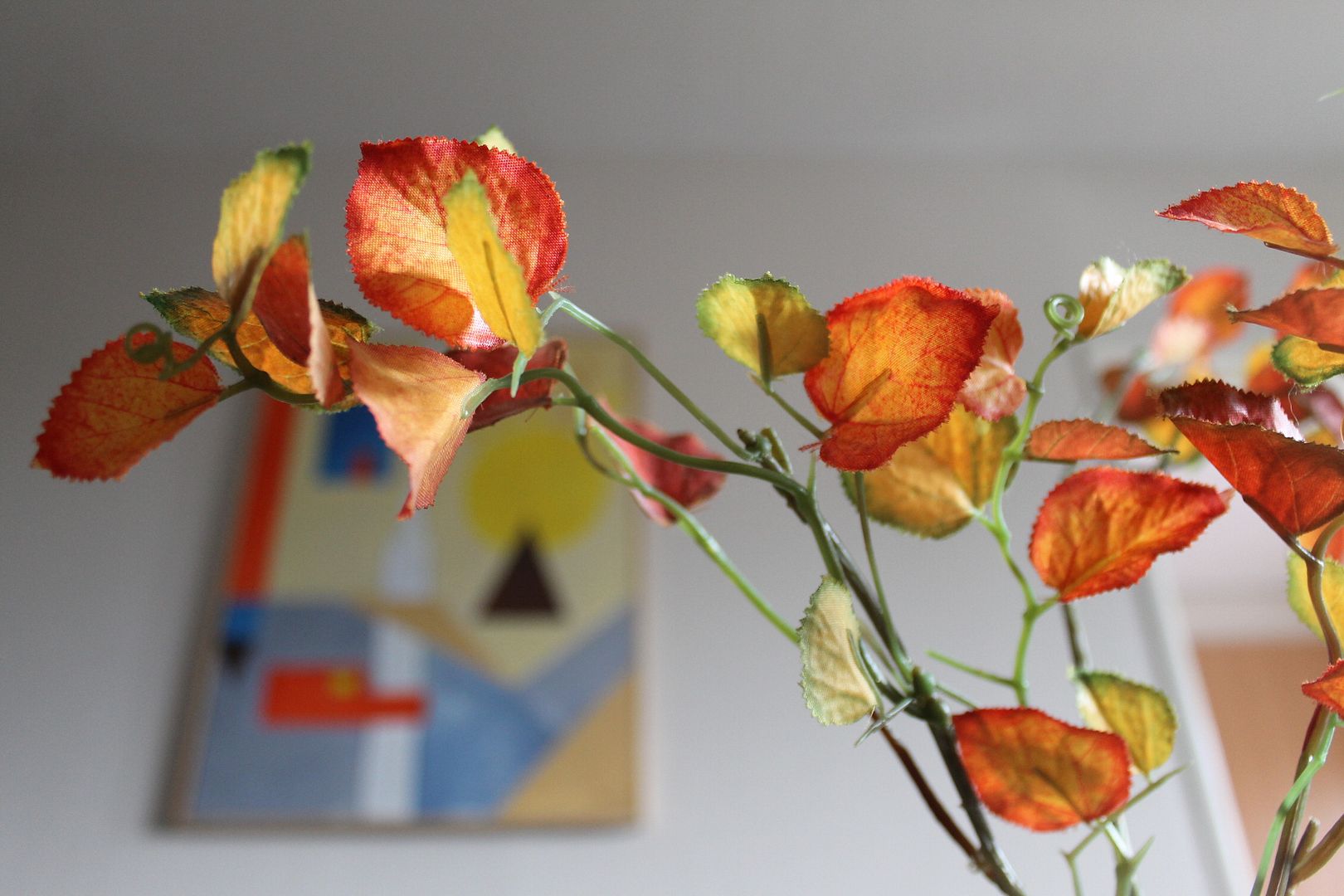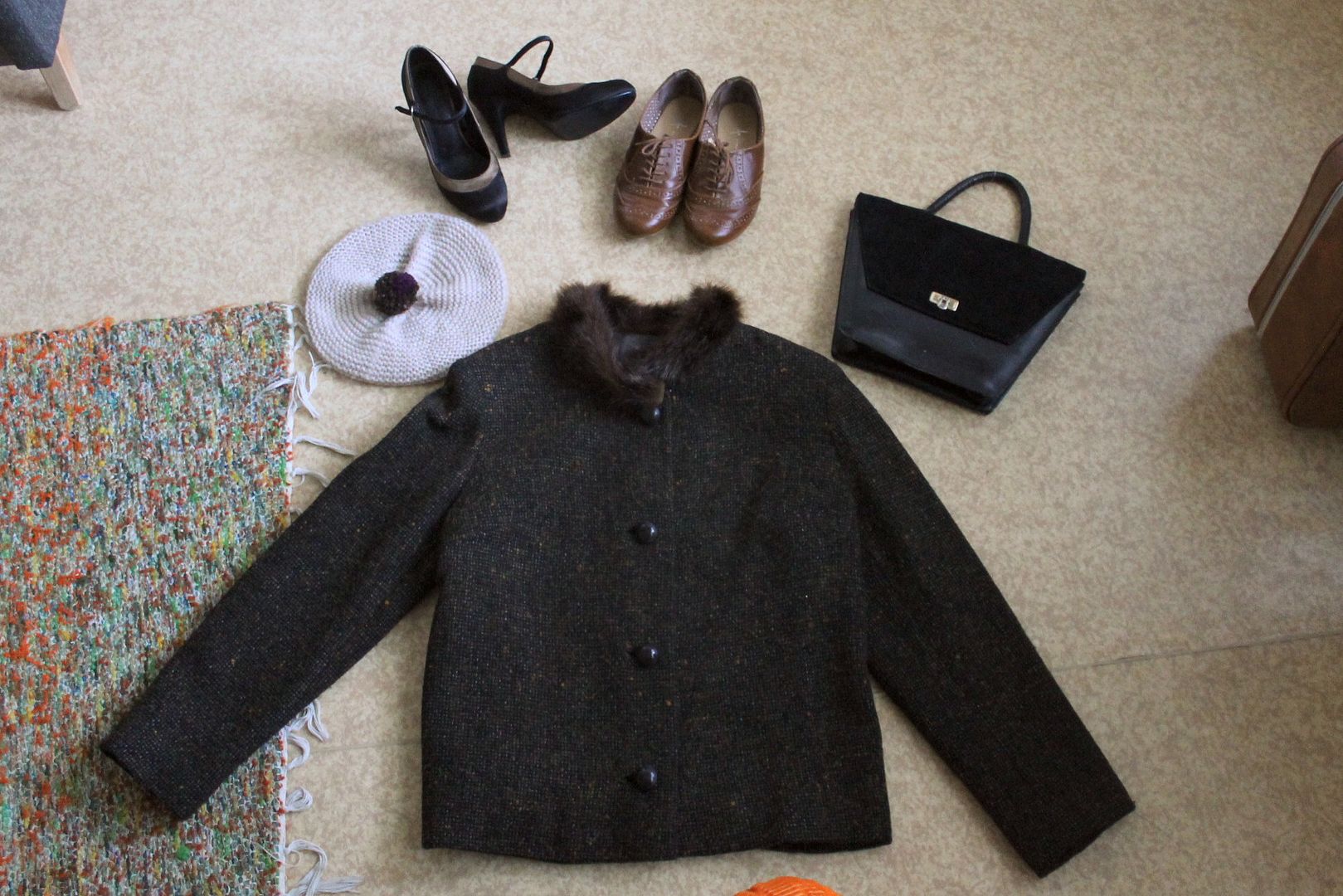 Tämän viikon kirppistelysaldona on aika upeita juttuja. Kahdet reprokengät, söpö baskeri pompomilla, 60-luvun turkiskauluksinen jakku (niiin Mad Men) ja kasarilaukku. Ai niin, ja Punnitse&Säästä-liikkeestä tuli ostettua mielettömän hyvää käsintehtyä suklaata. Toi banaani-toffee oli taivaallisen hyvää!!
(This week I made great finds from the thrift stores.Two pairs of repro shoes, cute beret with a pompom, 1960s fur collared jacket (so Mad Men) and (propably) 1980s purse. Oh, and I bought handmade chocolate which was incredibly good. Especially that banana-toffee!! Yummyyyy)