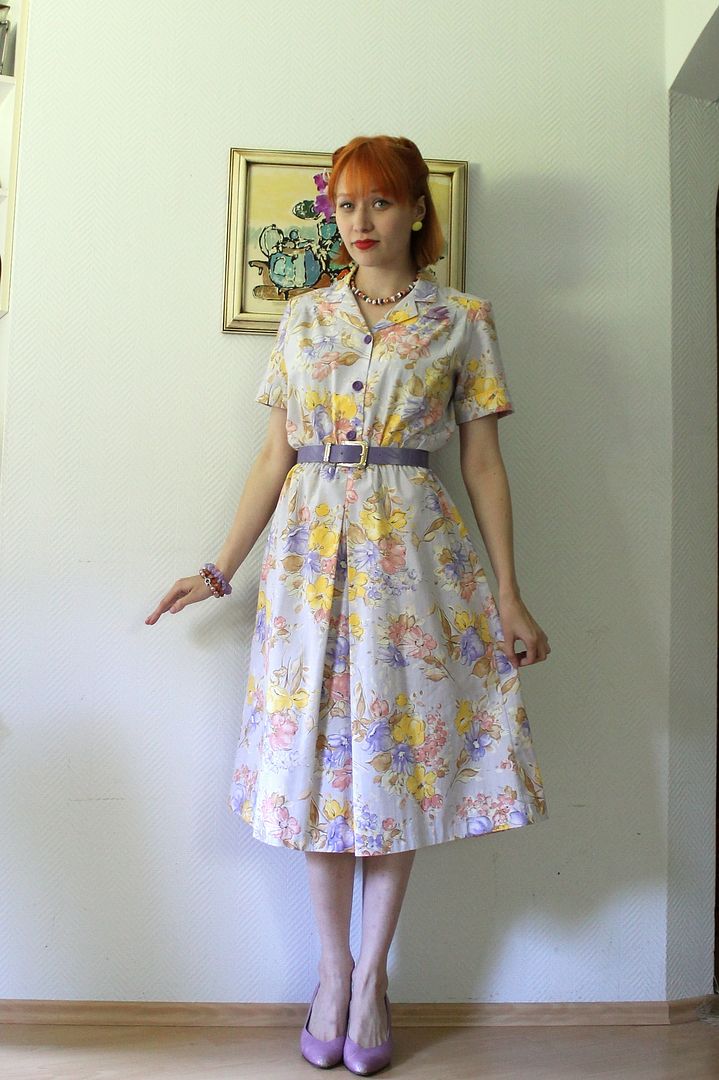 Osa varmaan jo tietääkin, mutta yksi unelmani käy toteen syyskuun lopulla. Otan kissanpennun kaverikseni eräästä pentueesta! Minulla ei ole koskaan ollut kissaa ennen, joten olen opiskellut hoidosta ja koulutuksesta ahkerasti. Toivoin poikakissaa, ja kyseisessä pentueessa oli kaksi oranssia poikaa, jotka ovat miltei identtisiä. Niitä ei erota ulkonäöllisesti toisistaan, eli luovutushetkellä teen päätökseni käytöksen perusteella, kumman pennuista otan. Kävin niitä katsomassa muutama päivä sitten toisen kerran, ja olivat ne niin mahdottoman söpöjä! Nimeämisessä olen kahden vaiheilla.. Vaikeaa.
Tässä vielä asuani viime viikolta! Oli kerrankin aurinkoista, joten kukkia laittelin hiuksiini. Mekko on vintagea. Olen tehnyt upeita löytöjä kirpputorilta, ja niitä esittelen asukuvien muodossa myöhemmin.
(Translation: Some of you may already know, but one of my dreams will come true in September. I am getting a kitten! This is my first pet cat ever, so I've studied hard about how to take care of them properly. I hoped for a boy kitten, and there was two orange boys in this flock, and those boys are almost identical.. So, I will decide when they are 12 weeks old which one I will bring home with me. I will surely look how these behave. I went to see them few days ago and they were soo adorable! I have to options about the name. So difficult.
Here's my outfit from last week! Finally it was sunny, so I put flowers in my hair. The dress is vintage. I've made some cool finds recently from the flea market, and I'll show them to you later in outfit posts.)