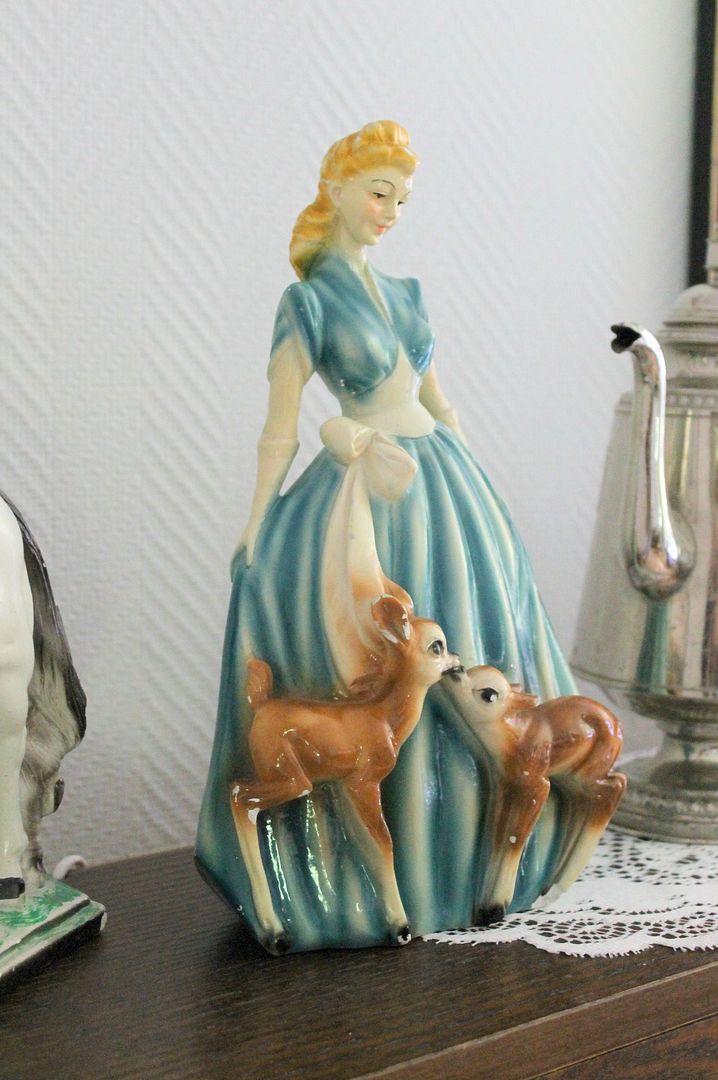 Sunnuntaina minulla on asuntonäyttö. Asunto kuulosti kaikin puolin melko täydelliseltä juuri minun tarpeisiini, ja toivon todella, että minut valitaan uudeksi vuokralaiseksi! Pitäkäähän peukkuja :D Ja on hyvänkokoinenkin, 35 neliöinen yksiö ja samalla alueella millä poikaystävänikin asuu! Plussaa on, että eläimiä saa olla. Otanhan minä kissan ensi kuussa. Eläinystävällisiä asuntoja on niin kumman vaikeaa löytää...
Olen alkanut myymään tavaramäärääni, mutta minulla on se vika, että ostan tilalle vaan uutta. Myyn sillä periaatteella varmaan alitajuisesti, että saan parempaa tilalle. Se helpottaa ainakin sitä luopumisen tuskaa. Se ei vain auta tähän tavaran paljouteen. Sentään 40-luvun ruokapöydästä pystyn luopumaan, sillä se ei enää ole sitä, mitä sisustukselta haluan. Uutta en ole ostamassa ainakaan ihan heti.
(Translation: On sunday I am going to check out one apartment. It seems to be just what I've been looking for, and I really wish I will become its new tenant. Fingers crossed! It has a good size, 35m2 and my boyfriend lives in the neighbourhood. The best thing still is, that it allows pets. I will take a cat in september after all. It is so difficult to find apartments which allows animals..
I have started to sell some of my stuff so that I can fit my possessions into a new smaller apartment, but I am the kind of person who just still keeps buying. I sell like thinking that I will get a better item instead of this bad one. It doesn't really help the situation, because I really have too much stuff and I should get rid of the most. At least I am selling my 1940s dining table, because it isn't what I want. I am not buying a new table yet.)