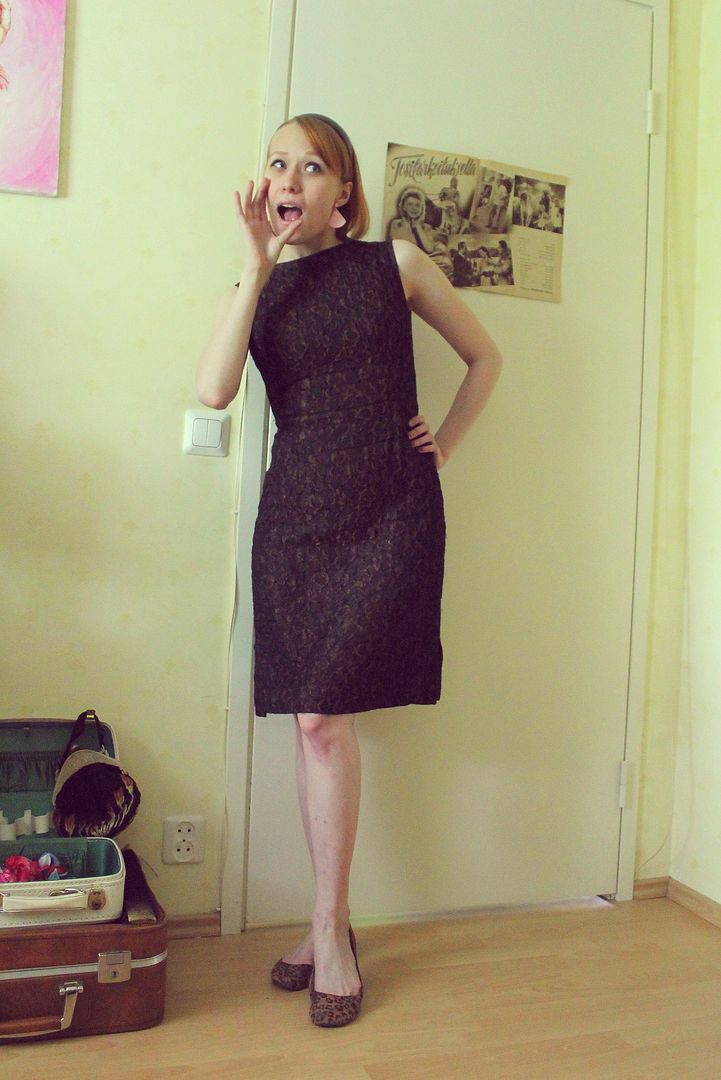 Eilen oli tosiaan kuuma päivä! 30 astetta oli lämmintä ja rannalla istuessa tuttujen seurassa yritin epätoivoisesti peitellä itseäni ja suojautua rusketukselta (lue: palamiselta). Oma asuntoni on jäätävän kylmä, sormet oli ihan jäässä, ja voitte kuvitella miltä tuntuu astua ulos "jääkaapista suoraan saunaan". Tuntui, että ulkona ei helteen takia pystynyt kunnolla hengittämäänkään.
Mielestäni helle on paras ilma pukeutua 60-luvun henkisiin asuihin. Aurinkolasit silmille ja svengaamaan puistoihin ja rannoille. Tässä siis eilisen päivän yksinkertaista asuani.
(Translation: Yesterday was awfully hot day! +30 degrees outside and while sitting at the beach with mates I tried to cover myself desperately from the sun. I don't want to tan (read: burn). Luckily and for some mysterious reason, my apartment has been freezing and you might guess how I felt when I stepped outside from "the fridge to the sauna". It was hard to breath in that heat.
I think that these kind of summery days are the best for 60s inspired looks. So, here's my yesterdays simple outfit.)