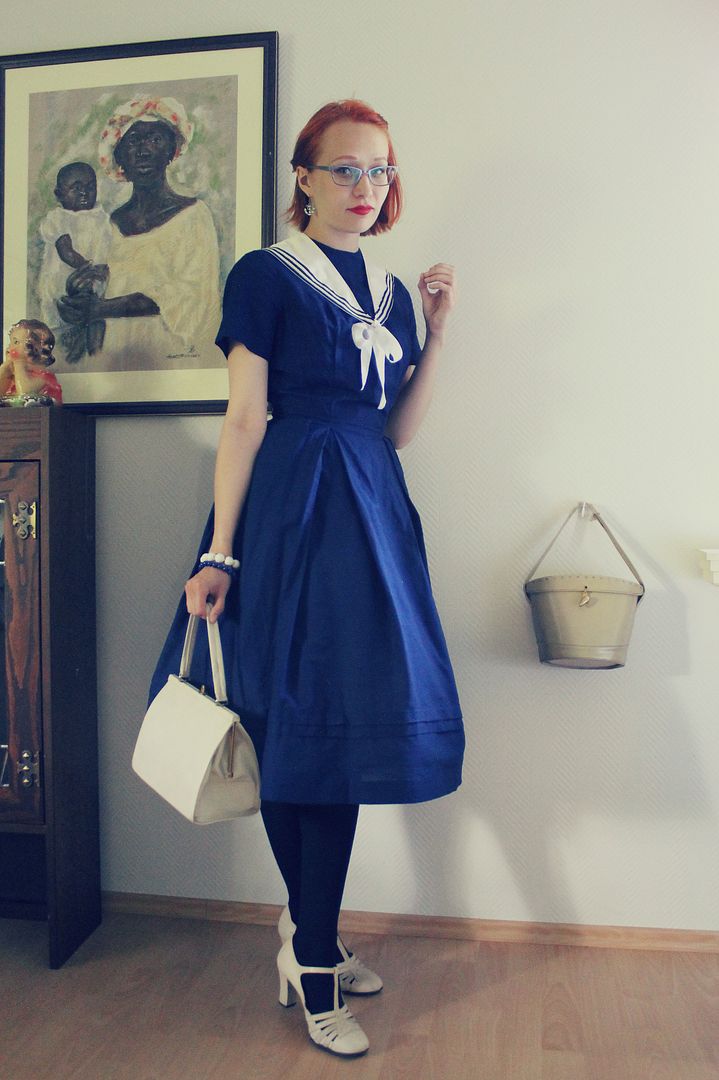 Olen ollut nyt töissä kaksi viikkoa ja olen viihtynyt oikein hyvin. Työ ei ole enää fyysisesti rankkaa totuttelun jälkeen, eikä työt vie kuin vähän yli kolme tuntia päivässä, eli sopii minulle näin aluksi. Voin päivisin hoitaa omia asioitani ja keskittyä blogiin ja kodinhoitoon - jos unet ovat olleet yöllä hyvät. Eli asia, mihin on totuttelemista, on aikainen nukkumaanmeno. Olin tottunut riekkumaan yöt, ja se, että täytyisi viimeistään kymmenen aikoihin olla jo unten mailla, on ... hämmentävää. Olen kuitenkin niin kiitollinen omasta työpaikastani. Yhdeksän kuukauden työttömyyden jälkeen ei ihmekään.
(Translation: I've been working for two weeks now, and I have enjoyed my job quite much. Cleaning is not physically harsh anymore after getting used to it properly and it takes only three hours in the mornings, so it suits me fine. I can deal with my blog and chores for the rest of the day. But there's one thing I have some difficulties with - going to sleep early. I was so used to stay up late and hang around all night that going to bed at 10pm is... confusing. Anyways, I am grateful for my job. No surprise there after being unembloyed for 9 months.)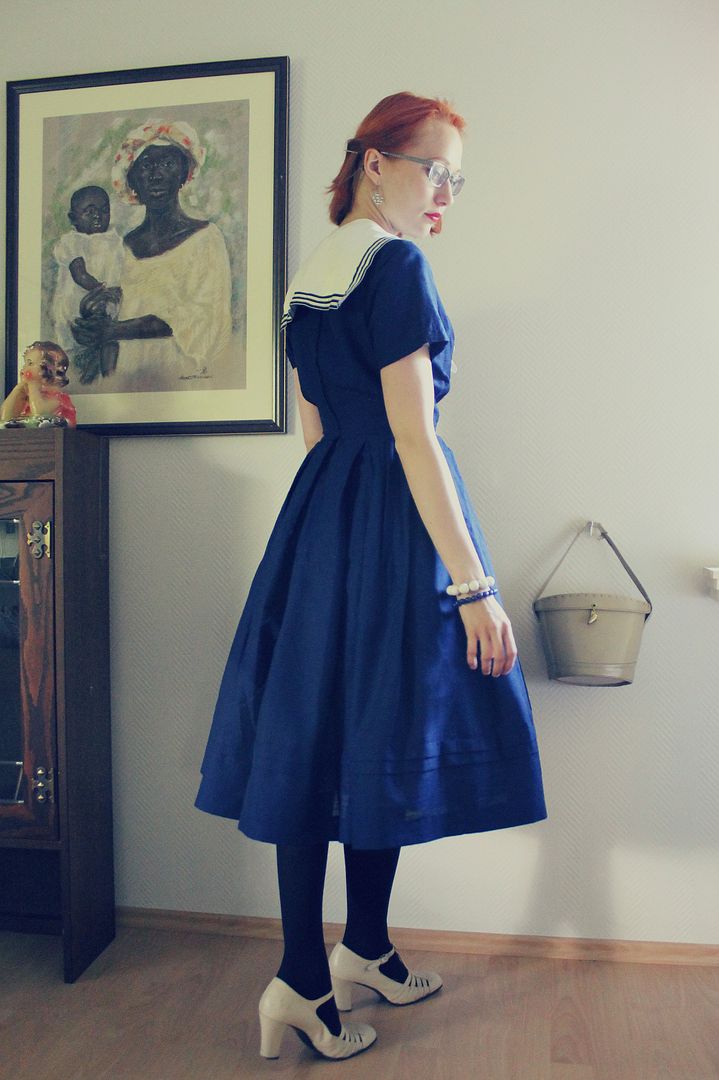 Varattiin ystävän kanssa kirppispöytä, ja hintalappuja kävin ostamassa tällaisessa asussa. Sininen mekko on 60-luvun alkupuolta (tai 50-luvun loppu) ja merimieskaulus on joku lasten irtokaulus. Tietenkään ei kirpputorilla voi käydä ilman, että sen kiertää kokonaan. Sitä ei olisi tosin pitänyt tehdä. Bongasin niin paljon kaikkea, etteivät mukaani varaamani kolikot riittäneet puoliinkaan. Suru puserossa jouduin tyytymään vain pariin halvempaan (mutta kivaan) löytöön ja jätin hitusen kalliimmat ostokset tekemättä. Siellä oli niiin vaikka mitä!
(We reserved a selling table from the flea market with my friend, and yesterday I went to buy price tags wearing this outfit. Blue dress is from the early 60s, or late 50s, and sailor collar is some children's loose collar. I saw some pretty great things while wandering around the flea market, but I didn't have enough coins with me. So I just bought two cheap things and left the more expencive items behind. I was quite sad about it, sigh.)