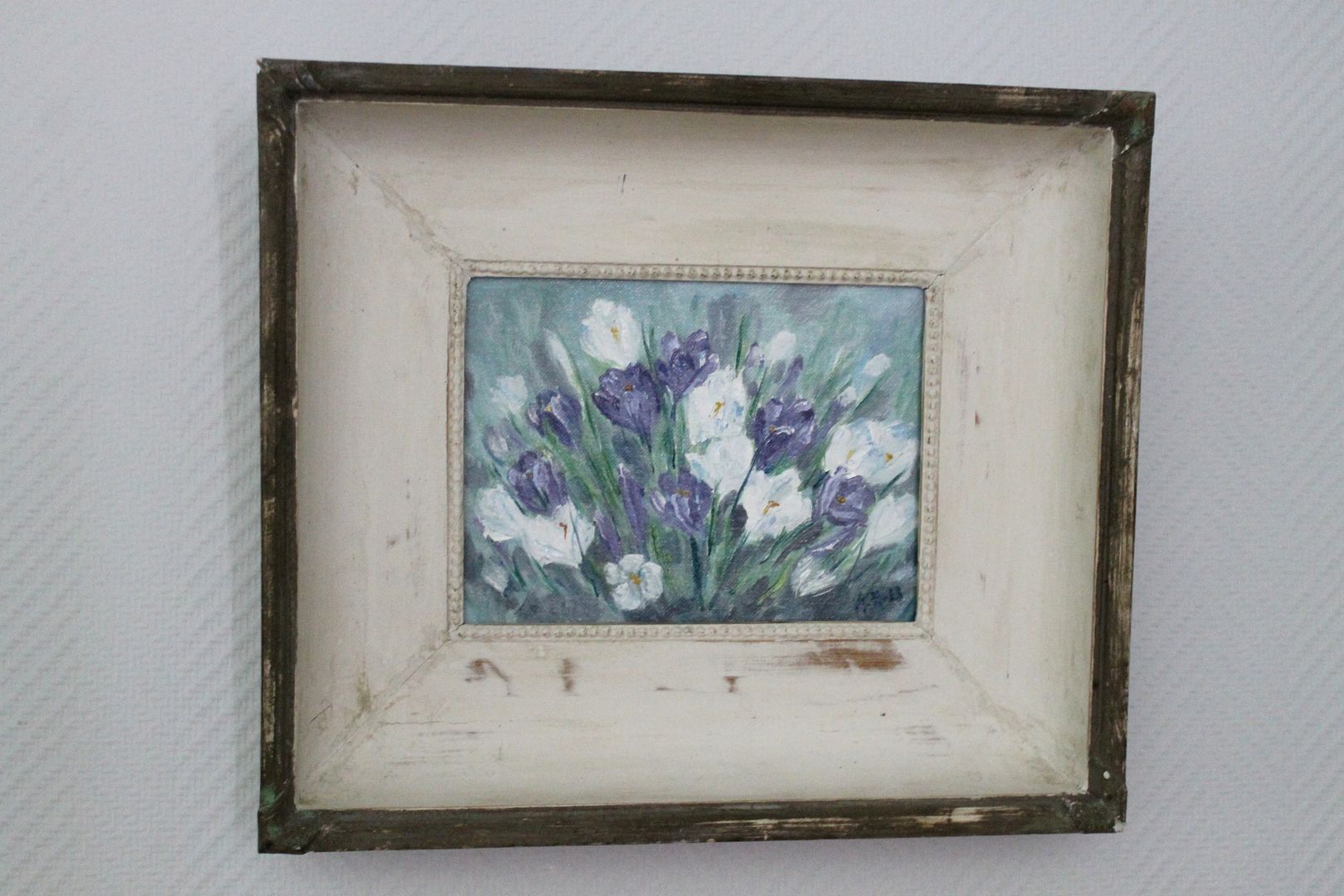 Uusi asunto on edelleen etsinnässä, mutta olen jatkanut tämän kolmion sisustelemista. Turhalta se vähän tuntuu, kun en tiedä, milloin on lähtö ja mahtuuko kaikki tavarani edes uuteen mahdolliseen kämppään :D Tällä kertaa uusia juttuja sisustuksessani on mm. äitin maalamat taulut (yllä) ja kipsipatsaat.
(translation: I am still searching for a new apartment, but it doesn't stop me from decorating my current three-room apartment. It is quite pointless because I have no idea how soon I will have to move and does my furnitures and other stuff even fit into the new flat :D Anyways, here's few new things I got into my home, for example my mother's paintings (above) and chalk statues.)
Äidin kukkamaalaus.
(My mother's flower painting)
Kahden euron kirppislöytö!
(This painting cost 2 euros in the flea market!)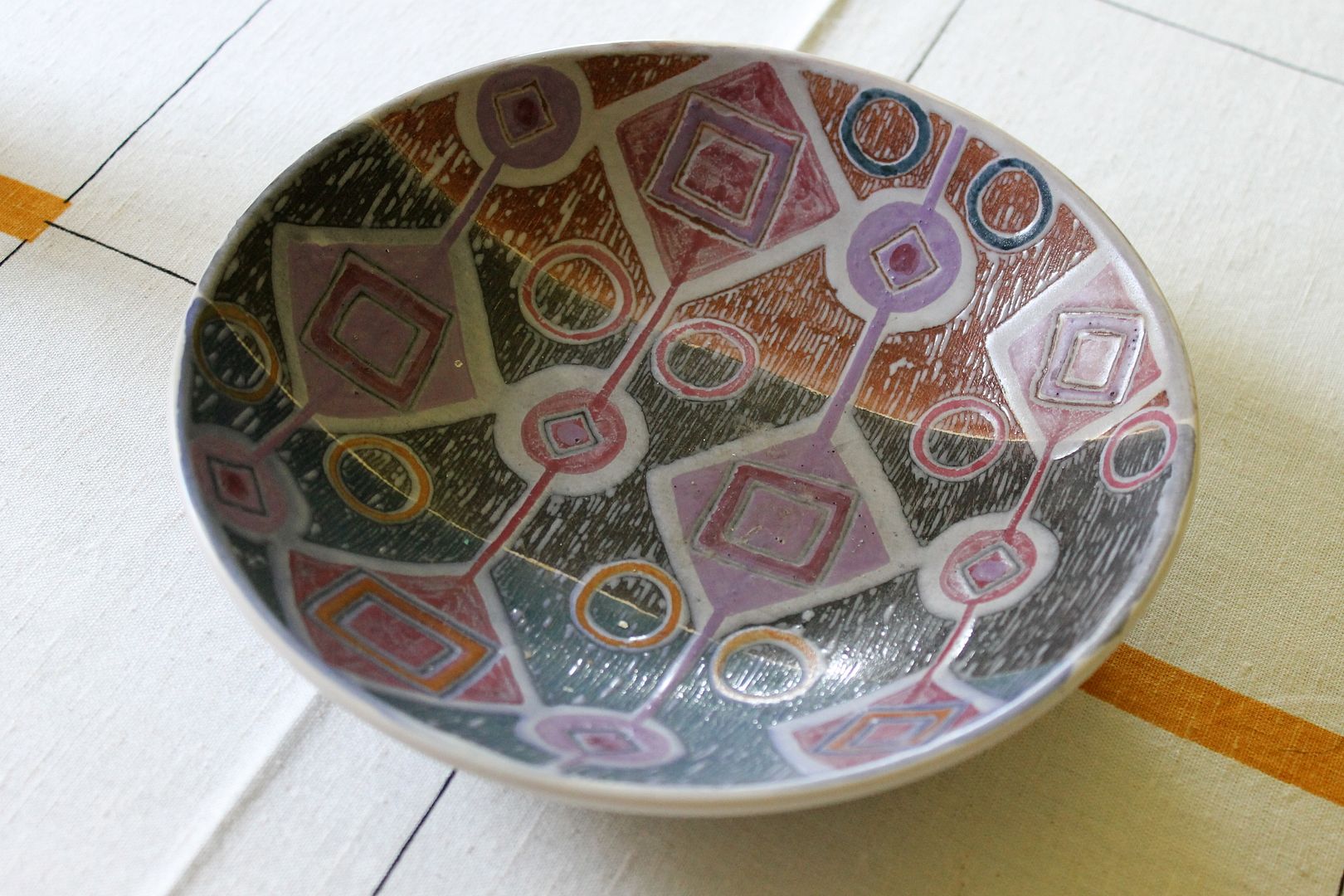 1950-luvun Kupittaan saven lautanen.
(1950s decor plate)
Äidin 17-vuotiaana tekemä taulu.
(My mother made this when she was 17 years old.)