Juhannus oli oikein mukava. En ehtinyt blogailla juurikaan, kun oli kaikenlaista touhuamista. Juhannusaattona grillailtiin meidän pihalla, käytiin kokko katsomassa Jokiasemalla ja lähdettiin tanssimaan aamuun asti. Kuvia otettiin aika paljon, mutta kovinkaan moni ei ole julkaisukelpoinen alkoholin määrään pohjautuen. Heh! Harmi vaan, etten ehtinyt ottaa asukuvaakaan. Minulla on kyllä viime viikon kuvia vielä julkaisematta, täytyy ne tässä piakkoin postata.
Tampereen reissu lähestyy, ja mua alkaa jännittää.. Tänään täytyy vielä keskittyä kummitytön 1v-synttäreille, ja sen jälkeen alan miettiä, mitä kaikkea sitä siellä reissussa tarvitseekaan mukaansa. Tietenkin haluan upeimman mekkoni Suvi-Vintageen pukea päälle.
(Translation: My midsummer's celebration went really well. I haven't got the time to do any blogging, 'cause I've had so much things to do. On midsummer's eve we had a barbeque in our front yard, we went to see the bonfire and we danced through the night. We took lots of photos but only few of them are publishable due to our use of alcohol. Hah! Unfortunately I don't have any outfit shots to show you from midsummer, but I have some outfitpics from last week, and I will publish them as soon as I can.
Our trip to Tampere is getting closer and I am nervous.. Today I need to concentrate on my goddaughter, she turns one year old! After today I will start thinking about what to wear in Suvi-vintage fair and other important things concerning our weekend. Of course I want to wear my greatest dress!)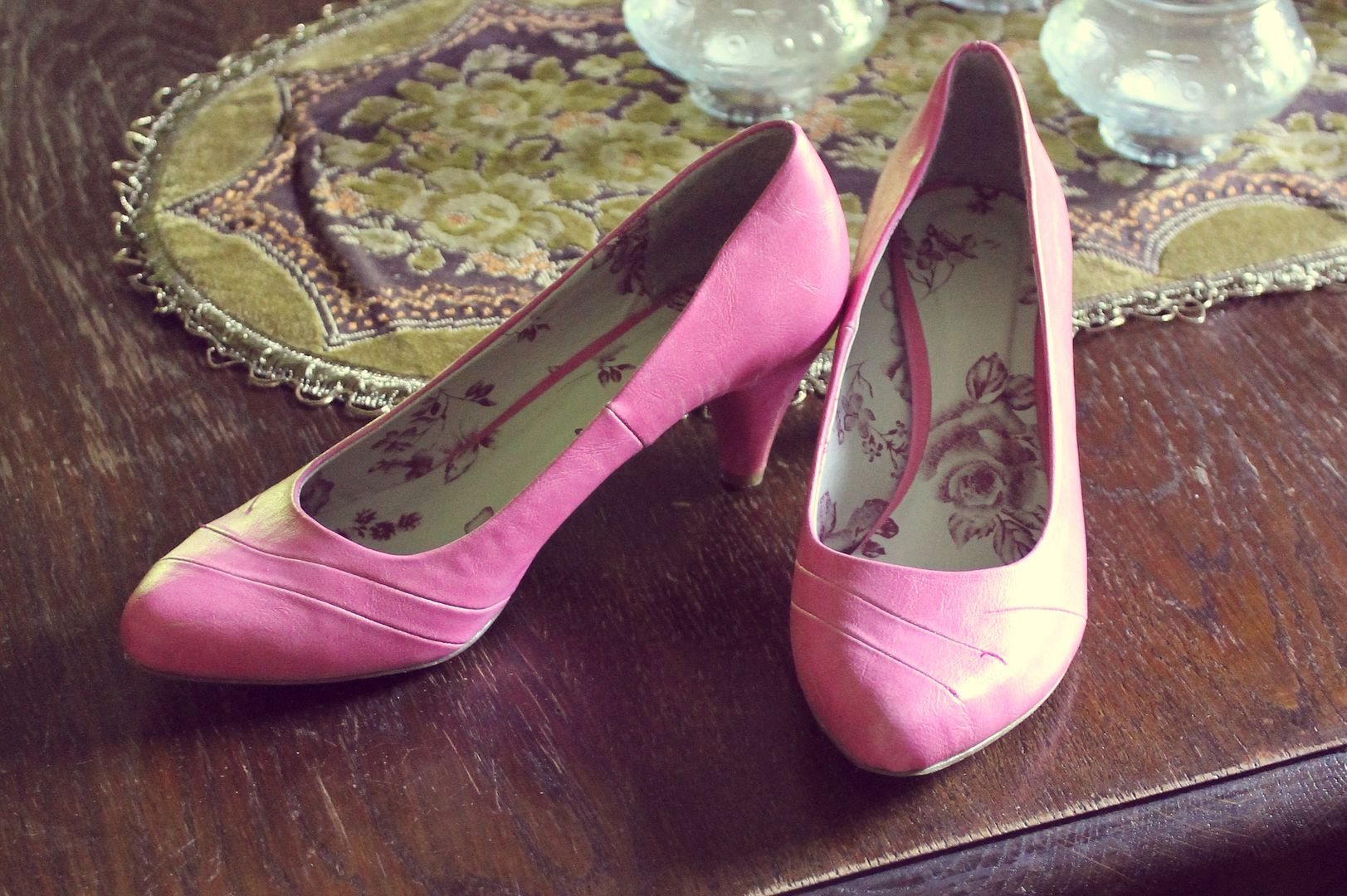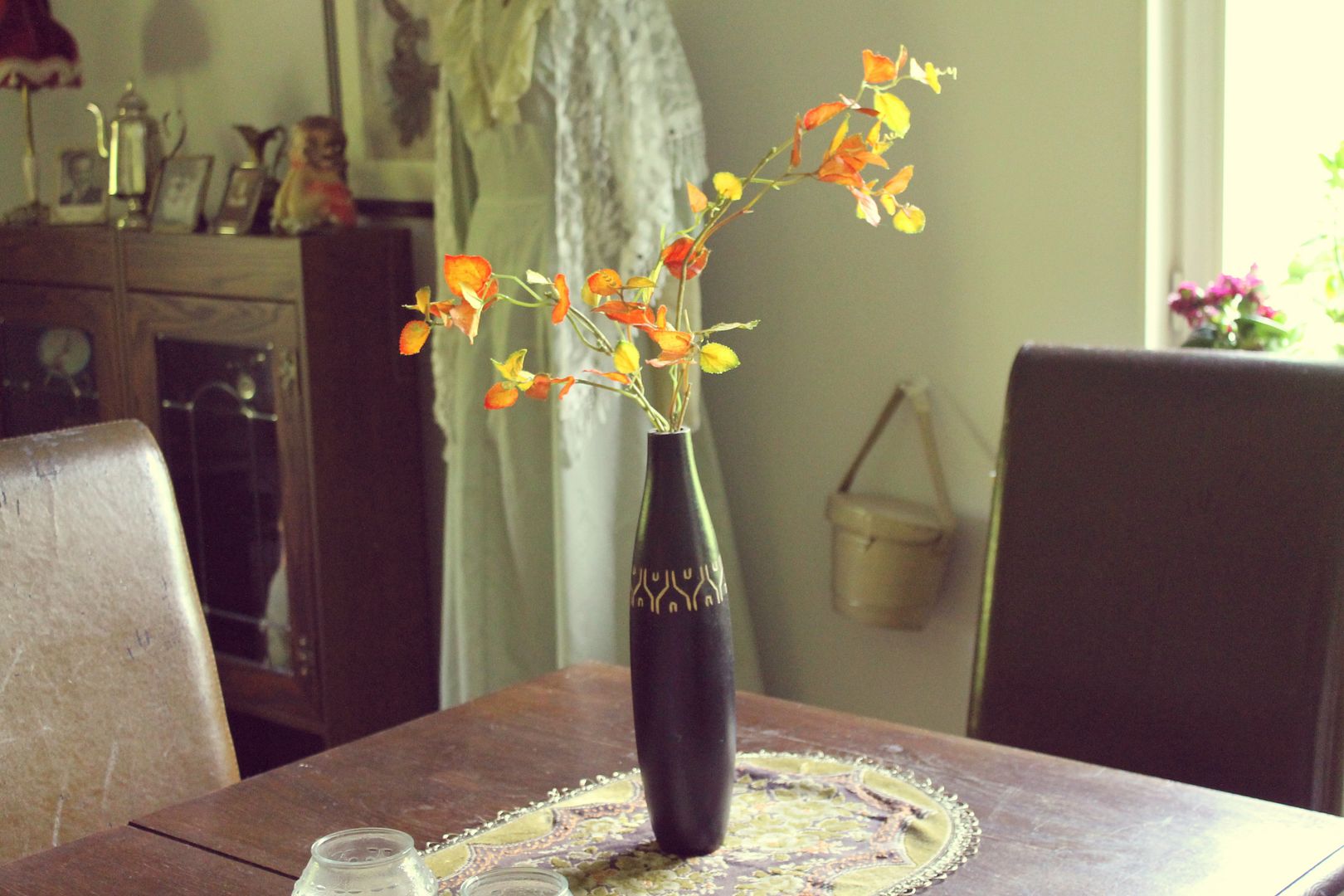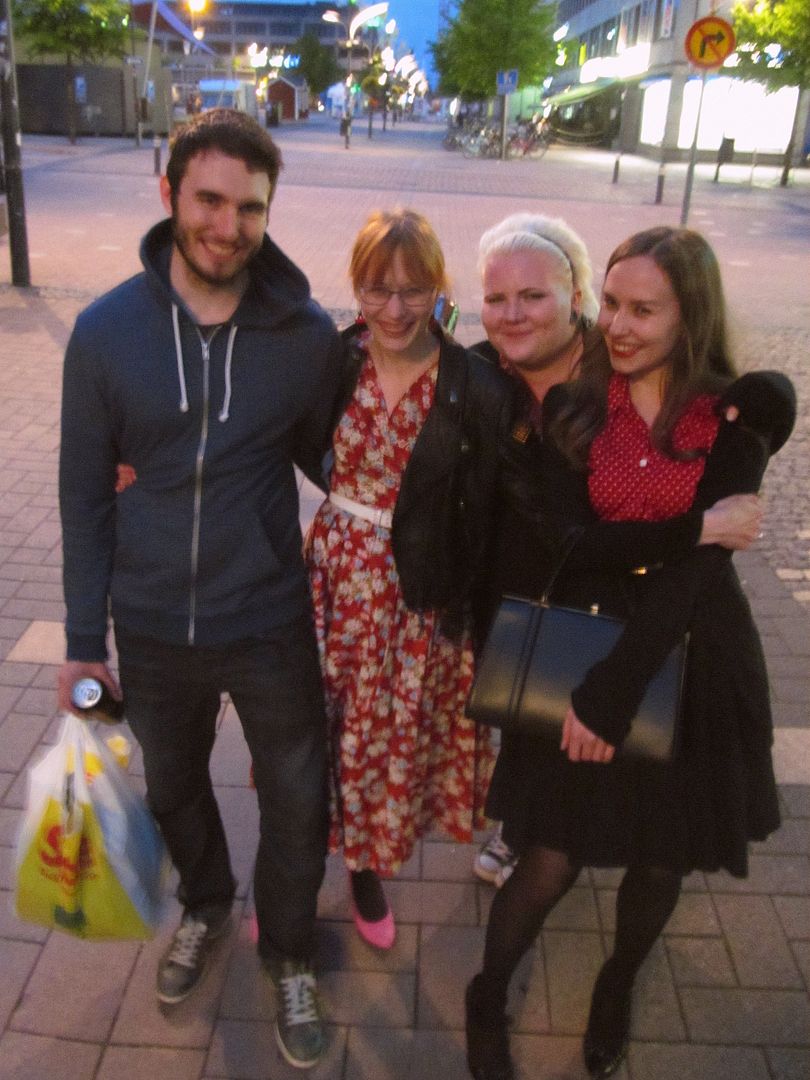 Eräs ystäväni laittoi minulle eilen viestiä sen jälkeen kun oli katsellut kuviani facebookissa, että näytän pitkästä aikaa aidosti onnelliselta. Olinhan voinut henkisesti huonosti jo monen vuoden ajan, mutta se, että nyt sädehtimiseni näkyy muillekin kuvien kautta, niin se on jo sitten aika hyvin! Tuli todella hyvä mieli ja ei voinut muuta kuin hymyillä lisää :) Huomasin saman itsekin, kun henkilökohtaisia kuvia selasin. Ei ole enää teennäistä hymistelyä
(My friend sent me surprisingly a message yesterday, where she told me that after looking at my photos on facebook, she noticed that I look TRULY happy, for a long time. I have not been well during these past four years, but it gives me an amazing feeling that my friends notice my real glowing through photos! I was so pleased and couldn't do anything but smile :) I noticed it myself when I went through some of my private pictures. You can totally see the difference, my smile is not fake anymore.)