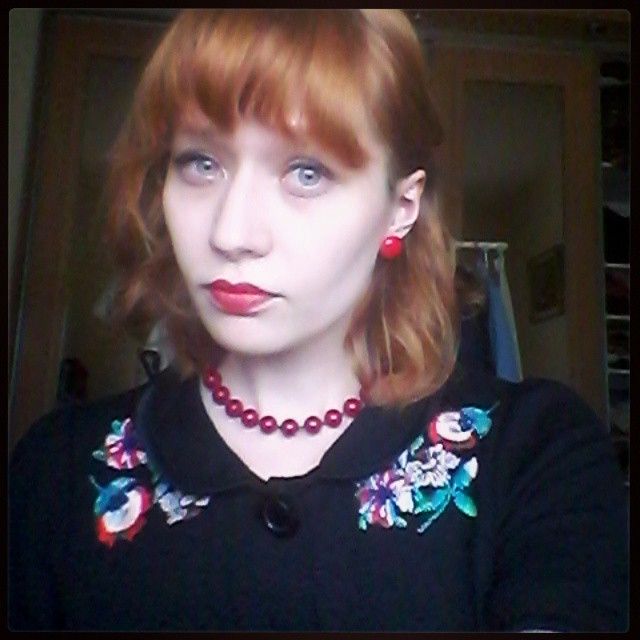 Toukokuu oli aivan ihana. Lämpimiä päiviä ja muutenkin onnea - erityisesti Helatorstai jäi mieleen! Sain tässä kuussa myös uudet silmälasit, jotka sopivat huomattavasti paremmin vintagetyyliini kuin ne aiemmat modernit silmälasit.
Toukokuussa alkoi taas myös inspiraatio laittautumiseen kukoistaa. Sain uusia vintagevaatteita ja karsin vanhoja reproja pois. Alan olla pikkuhiljaa suhteellisen tyytyväinen vintagekokoelmaani, mutta en kuitenkaan koskaan voi olla tarpeeksi.
(Translation: May was fantastic. Warm days and happiness - especially I will remember May 14th! I got new eyeglasses, which are far more suitable to my vintagestyle than those previous modern ones.
On May I gained inspiration towards dressing up again. I bought new vintage clothes and gave away some old repro ones. I am slowly starting to be satisfied with my collection of vintage pieces, but I don't think I'll ever stop buying more.
Here's some pictures from my Instagram this month.)