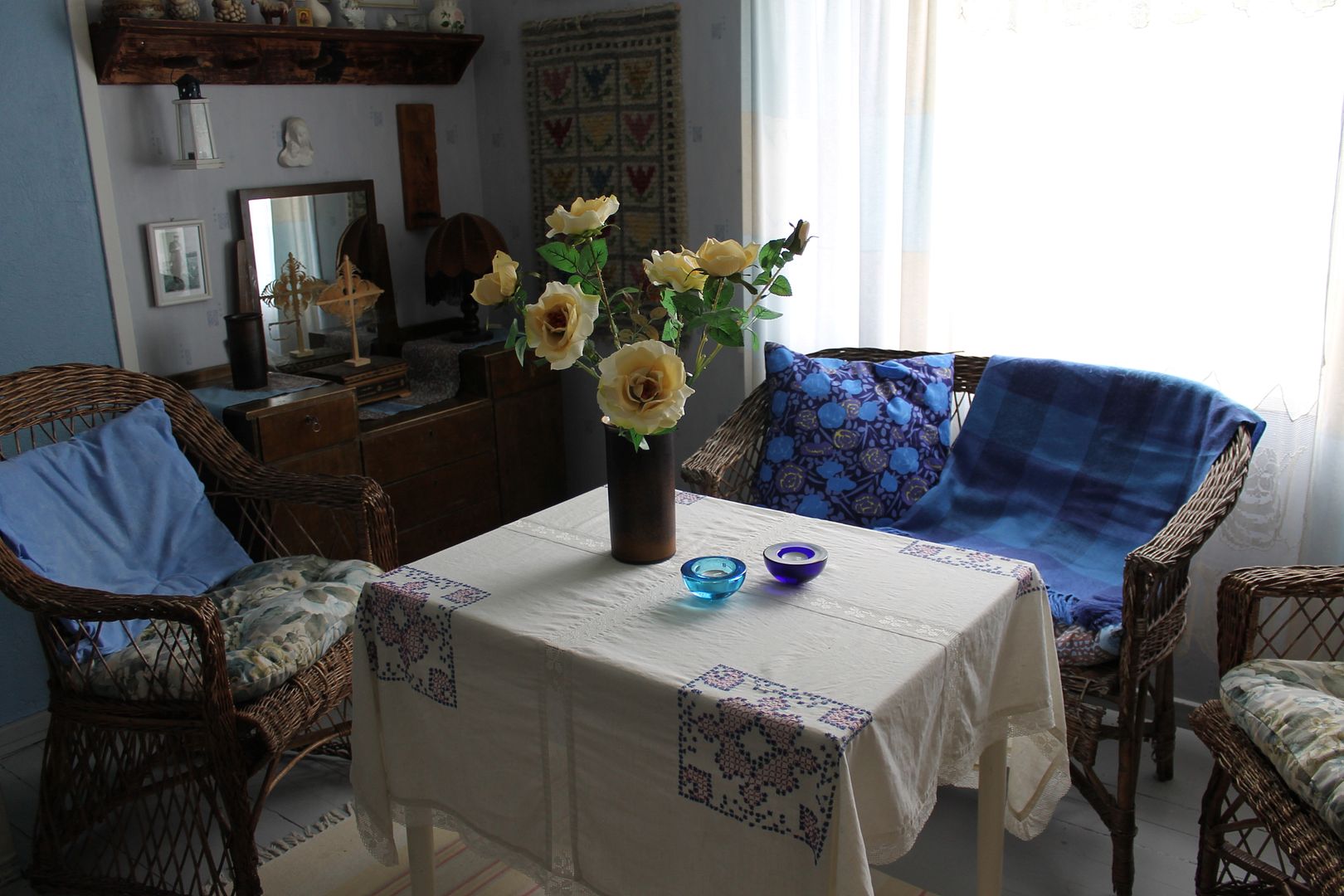 Eilen tosiaan käytiin porukalla viettämässä kesäpäivää maaseudulla kesätalollamme. Kuvia tilalta on ollut tässä blogin vuosien saatossa jo paljon, mutta laittelen niitä silti aina vaan lisää. Siellä on niin idyllistä ja kaunista! Uusille lukijoille tiedoksi, päärakennus on rakennettu 60-luvulla, ja ulkorakennukset ovat 200 vuotta vanhoja. Päärakennuksen sisustus miellyttää minua hyvin paljon, siellä on vanhoja huonekaluja ja kivoja yksityiskohtia.
Maalla herkuttelin grilliruualla ja kakkukahveilla, käytiin kalassa, ihmettelin metallinpaljastinta ja veljen löytämiä "aarteita", ja kuvasin paljon. Muut kävivät myös puusaunassa. Ulos on tullut kiva paviljonki, jossa oli mukava istua.
(Translation: Yesterday me and my family went to spend a day in a countryside. I have shown you plenty of pictures of our summerhouse during my bloggin years, but I will continue showing you more. It is so idyllic there and beautiful! The main house is built in the 60s, and other farm buildings are 200 years old. I really love the decoration of the main house, lots of old furnitures and nice details.
We had a barbeque and enjoyed some cake and coffee, and went fishing. I was amazed by the metal detector and all of "the treasures" my brother had found with it, and I photographed a lot. Others also enjoyed our wooden sauna in the evening. We also have a pavilion now in the front yard, it was cool place to hang out.)