Vuosi 2014 oli... sanotaanko vaikka näin, että hämmentävän tapahtumarikas. Aika meni kuin siivillä, mutta tähän vuoteen mahtui todenteolla niin onnea, rakkautta kuin rutkasti pettymyksiäkin. Mutta vuoden 2015 aloitan paremmissa merkeissä.
(Translation: Year 2014 was.. let's just say confusing. Time flew fast, but this year was filled with happiness, love and plenty of disappointments. Luckily, I will start 2015 with happiness.)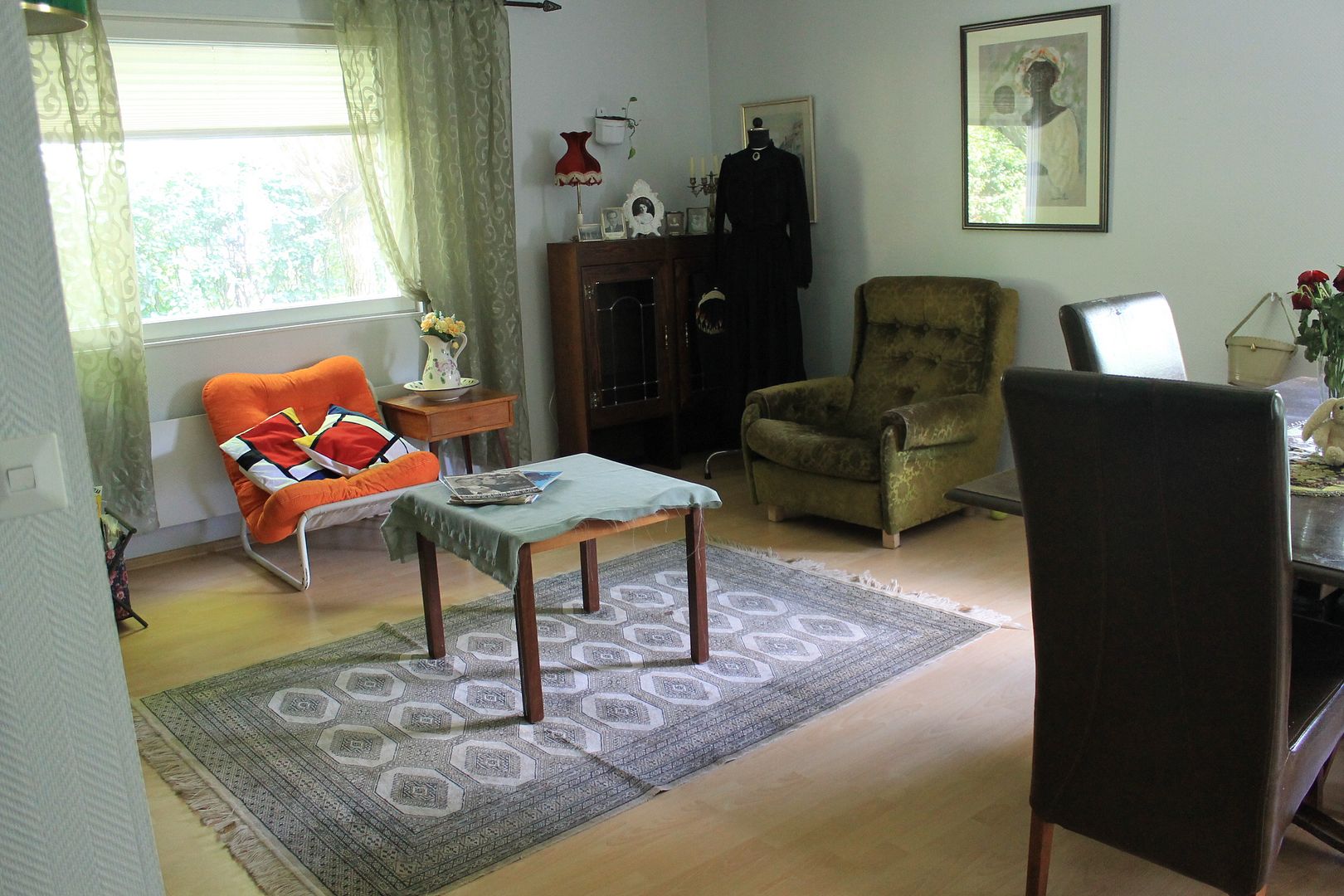 Keväällä muutin uuteen asuntoon ystävän kanssa kämppiksiksi. Meidän kämppä on aivan mielettömän ihana vaikka kaikenlaisia konflikteja on ollutkin mielinmäärin. Meidän oli alunperin tarkoitus asua tässä vain 6 kuukautta, mutta sopimusta on jatkettu nyt neljän kuukauden ajan. Pian pitäisi nyt kuitenkin tästä lähteä pois.
(In spring I moved into this flat with my friend. Our apartment is so awesome, even though we've had some conflicts with this house.. At first we were supposed to live in this for 6 months only, but now we have continued our contract and it is our 10th month. Soon we should move out..)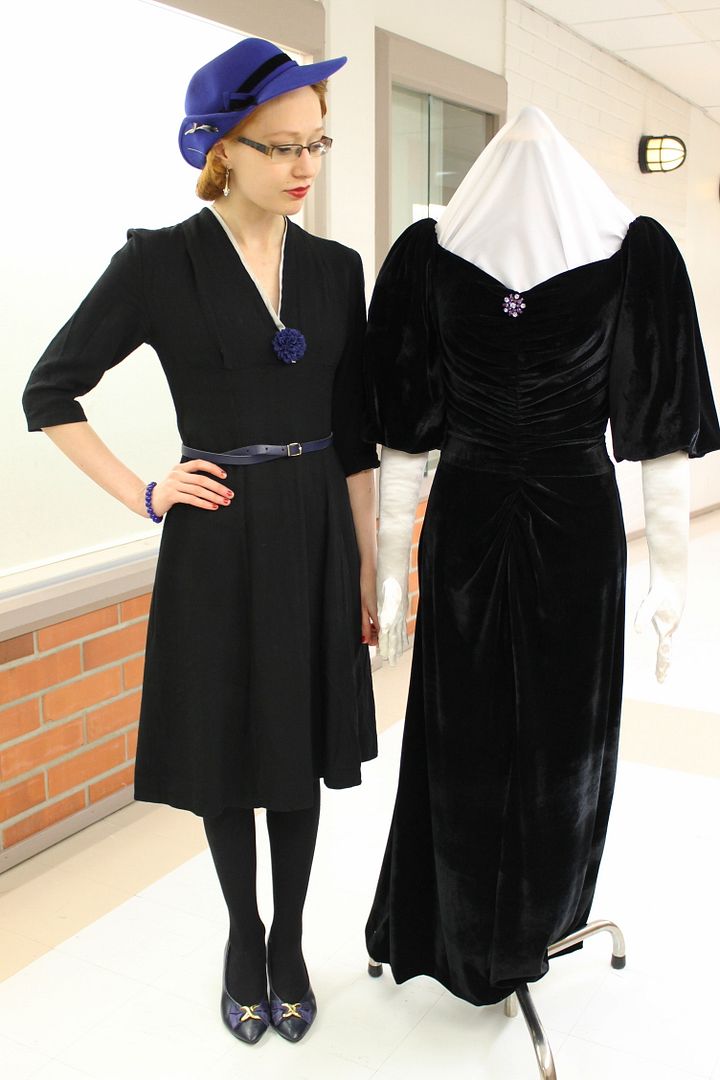 Keväällä sain valmiiksi opinnäytetyöni (vas.). Samettinen iltapuku, 1930-luvun suomalaisesta elokuvasta. Näin ollen toukokuussa 2014 minä valmistuin vaatetusompelijaksi.
(I finished my final work at school. Velvet evening gown, from 1930s finnish movie. I graduated in clothing business in May 2014.)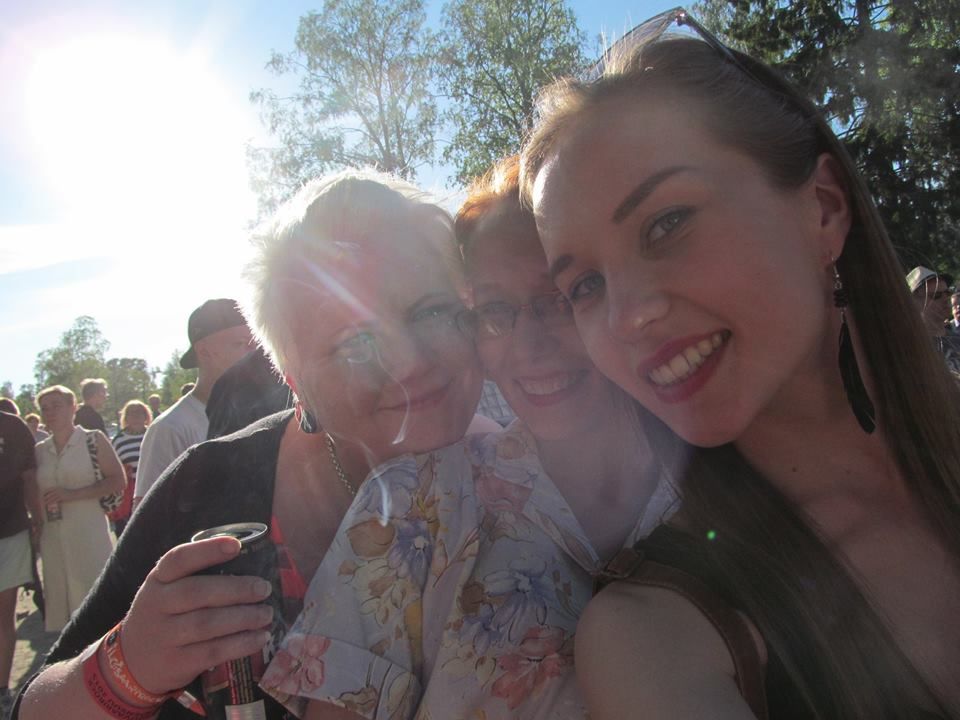 Vaput, juhannukset, Ilosaarirock... Rokkini oli muuten ensimmäinen, johon osallistuin. Mieletön kokemus! Suurin osa juhlista tuli vietettyä ulkona. Koko kesä meni melkeinpä puistossa ja rannalla istuessa! Kesä oli aivan mahtava.
Sain kolmeksi kuukaudeksi myös töitä ompelijana, mutta viimeiset kuukaudet olen ollut työttömänä.
(Maydays, Midsummer's day, Ilosaarirock festival.. This year's Ilosaarirock was the first I ever joined. What a great experience! I spent my whole summer outdoors, in parks and beaches. Summer this year was truly awesome.
I also had a job as a seamstress during summer, but last couple of months I have been unembloyed.)