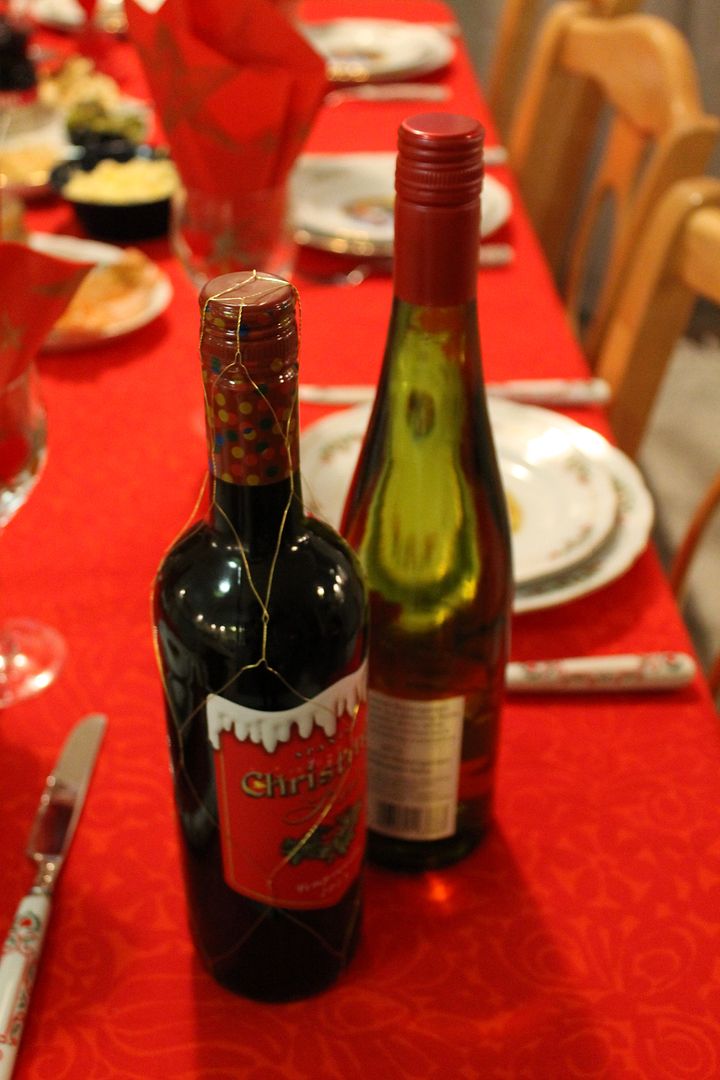 Olen takaisin Joensuussa valmiina uuden vuoden viettoon. Tässä kuitenkin kuvia jouluaaton vietostamme. Hassua, miten aikuistuessa joulu ei saa enää mitään erityistä tunnetta aikaan. Halusi vaan koko hössötyksen olevan ohitse ja kaipasin takaisin omaan kotiin.
En aio uutena vuotena juhlia railakkaasti yöelämässä kuten viime vuosina, haluan vain viettää sen ystävien ja rakkaani kanssa rauhallisissa merkeissä ja ilotulituksia käyn tietenkin katsomassa. Haluan välttää seuraavan päivän armotonta päänsärkyä ja ällöttävää oloa krapulan takia... Ei ole minun juttuni tällä hetkellä. Vaatekriisi ei ole ihan vielä ennättänyt kohdalleni, vaikka huomenna aatto jo onkin!
(Translation: Back in Joensuu! Yay! Here's pictures of our christmas eve celebrations. It is funny, how I don't have that special feeling during christmas anymore. I just wanted it to be all over and I missed my own home.
I am not going to celebrate new year's eve with lots of booze and bars like in previous years. Right now I just want to be with my friends and my sweetheart and go watch fire works, perhaps enjoy a glass of champagne. I want to avoid next days horrible headache and hangover... I am not really into that anymore. I have not decided what to wear, even though new year's eve is tomorrow already.)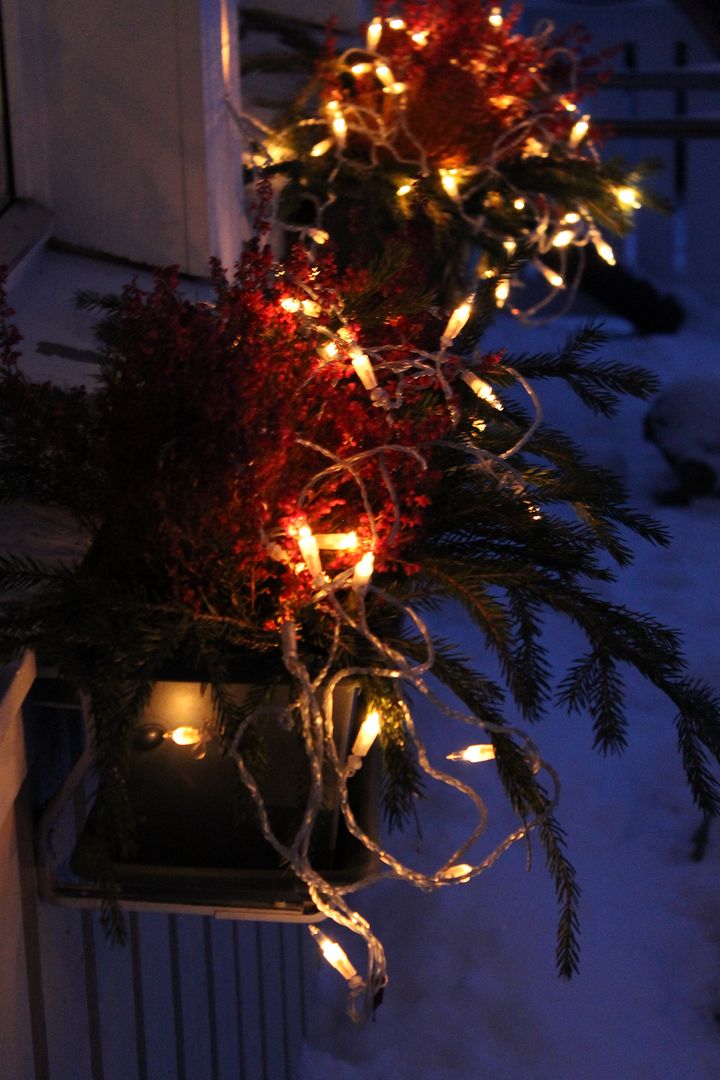 Isosiskoni tekee joka vuosi piparkakkutalon.
(My big sister creates a gingerbread house every year.)