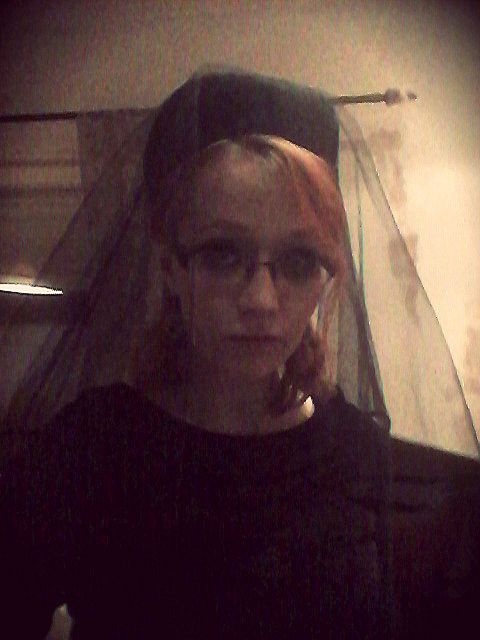 Halloween juhlat tuli pidettyä meillä ja aamulla olikin paljon siivoamista. Juhlat onnistuivat hyvin, oli todella hauskaa ja suurin osa oli pukeutunut naamiaisasuun, mikä oli mahtava homma! Itse olin eilisiltana musta leski. Hienoin juttu asussani oli vintage pillerihattu mustalla suruhunnulla. Muutoin en tainnut panostaa kuin meikkiin, ylläni oli vain 50s tyylinen pikkumusta.
Jotenkin eilisilta oli hyvin pelottava, en uskaltanut ihan kaikkia valoja laittaa olohuoneesta pois päältä ja pelkäsin järjettömän paljon omaa siskoani - eläytyi rooliinsa vähän liiankin hyvin välillä. Kummitusjutuilta pyrin sulkemaan korvani, vaikka yöunet minulta jokatapauksessa vietiin.
Otimme yllättävän vähän kuvia, en muistanut edes ottaa kunnollista kuvaa asustani. Tässä kuitenkin muutama otos puhelimen ja kameran kätköistä.
(Translation: We had a Halloween party last night at our home and I had lots of cleaning in the morning. Our party was very succesful, we had so much fun and almost everyone were dressed up in a costume, what is so awesome thing - and rare! I dressed up as a black widow. Finest thing in my costume was this vintage pillerbox hat with a black veil. I also wore a black 50s inspired dress, nothing too special.
Last night was quite spooky, I was too afraid to turn off all the lights from the living room and I almost pissed my pants when I saw my big sister's mask. I was so pathetic being scared of my own sister but she was too convincing... I tried not to listen ghost stories, but still I couldn't sleep in the night. I was too horrified.
Sadly we took only about 30 photos, I didn't even remember to take a proper outfit shot. Anyways, here's few photos from my phone and camera.)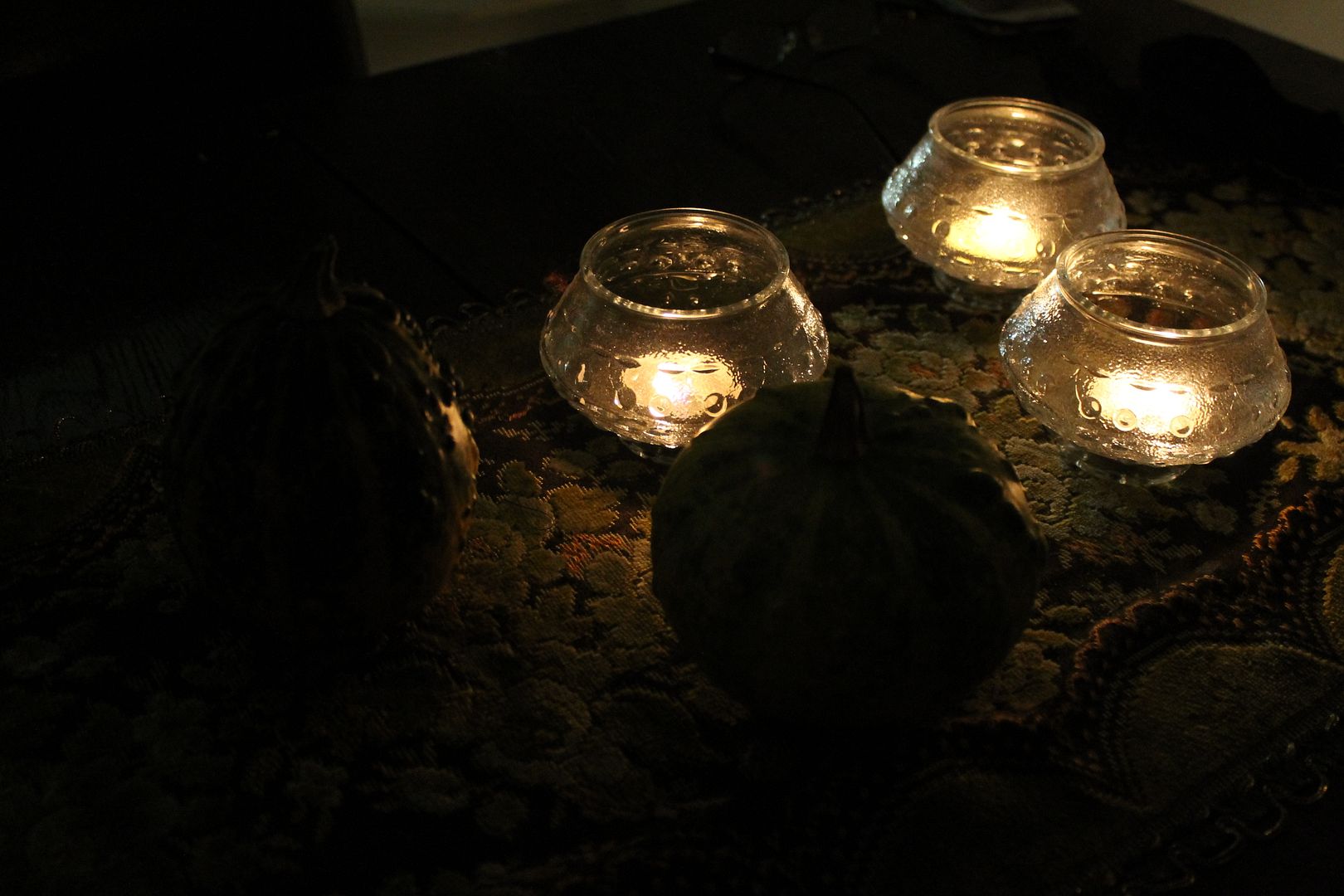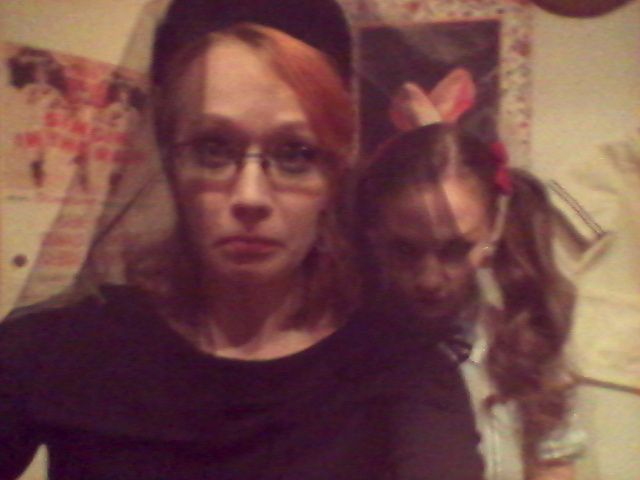 Siskoni sai minulle kylmät väreet väijymällä selkäni takana....
(My sister creeped me out by stalking me...!)