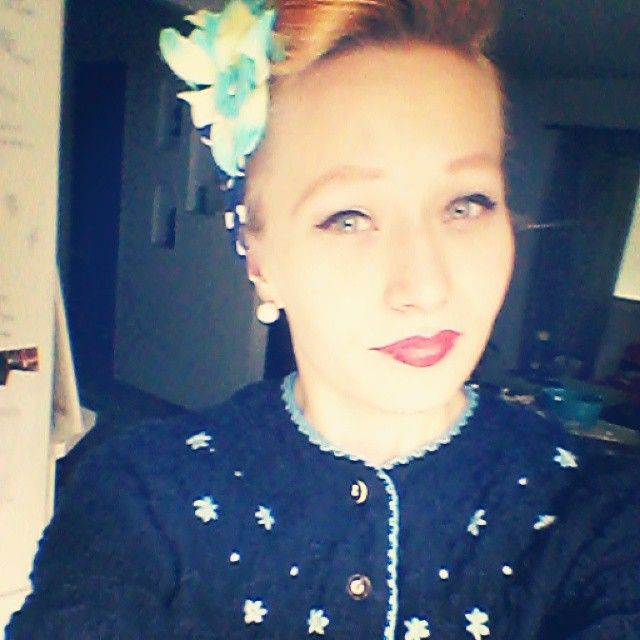 En nyt ole ehtinyt paljoa kirjoittelemaan blogia. On ollut paljon töitä ja uupumusta ja kaikenlaista tekemistä, mutta ensi viikolla jään työttömäksi kolmen kuukauden työharjoittelujakson jälkeen. Silloin ehdin ainakin bloggailla, koska tuskin uutta työpaikkaa ihan heti löytyy.
Ensi viikon keskiviikkona kun työt loppuvat, on silloin myös blogini syntymäpäivä! 5 vuotta tulee täyteen :) Hurjaa! Aion kehitellä jotain synttäriarvontaakin. Sitä odotellessa tässä kuitenkin Instagram-tilini satoa siihen asti, että inspiraatio löytyy jälleen.
(Translation: I haven't got time to write my blog for a while. I have had lots of work and tiredness and things to do, but next week I will become unembloyed once again after three months of working. Then I have time to concentrate on my blog again, because I don't think I will find another job for a while.
Next wednesday, when is the last day at my work, is also my blog's 5th birthday! 5 years, gosh! So exciting. I will organize a birthday giveaway. Before that, here's some instagram photos for now.)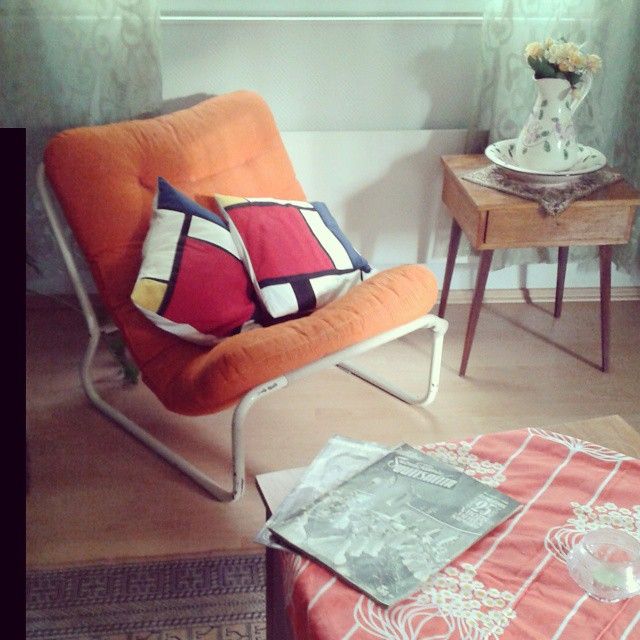 Tuo 60-luvun tuoli on niin ihana.. Piet Mondrian -tyynyliinat tein itse koulussa tilkkutyönä :)
(That 1960s chair is so awesome.. Those Piet Mondrian -pillow cases I sewed myself at school :)
1960-luvun Kangol -merkkinen hattu.
(1960s Kangol design -hat )
Lunta syyskuussa...
(Snowing in September...)
Ihana kummityttöni sai kasteessa nimen Aada Selina!
(My darling goddaughter got her name, Aada Selina!)
Vintage Marimekkoa!
Isosisko ostelee minulle aina vähän väliä hääkirjoja. Minulla on morsiuskirjoja jo varmaan viisi erilaista... Ja en ole kihloissa enkä kyllä edes seurustelekaan :D No, ehkä sitä joskus olen ainakin hyvin koulutettu morsian :D
(My big sister keeps buying me bridal books.. This was propably 5th already.. And I am not even engaged or in a relationship :D Well, at least I will be well educated to become a fantastic bride when the time is right!)