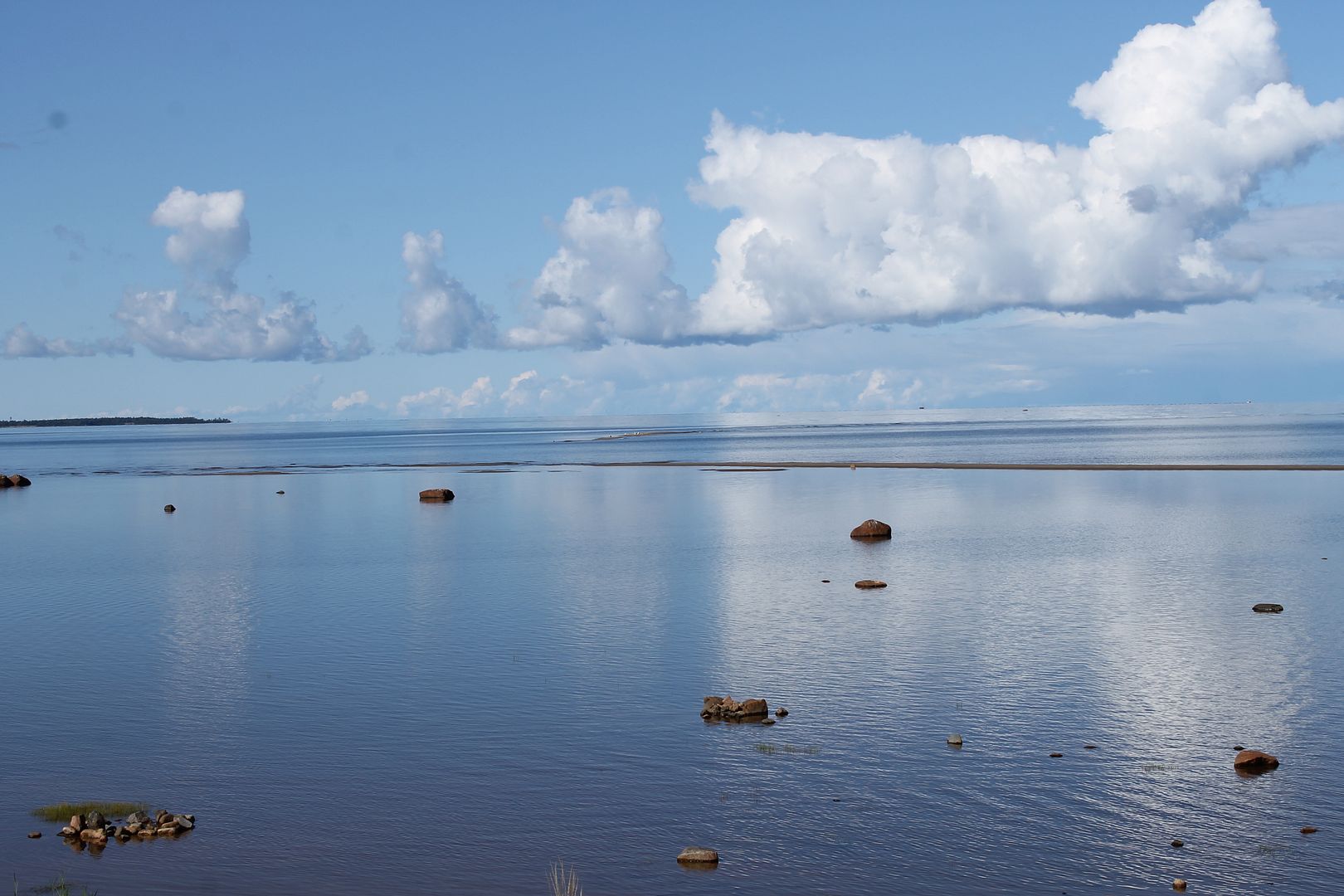 Takana rentouttava viikonloppu Eteläpohjanmaalla. Vietin nämä kolme yötä Tuukan luona (hänen uusi kämppä on oikein kiva!) ja kävimme myös Kalajoen hiekkasärkillä pohjoisempana. Kalajoki oli idyllinen ja todella ihana paikka. Meri ja laivat ovat kiehtoneet minua pienestä asti, joten oli upeaa katsella hiekkasärkiltä aavaa Perämerta. Asun itse Pohjois-Karjalassa, eli en näe merta todellakaan niin usein mitä toivoisin. Oli myös hauska huomata, miten maisemat ovat tasaista peltoa suurimmaksi osaksi täällä päin Suomea. Itä-Suomi tuntuu olevan metsän ja kallioiden peittämää maastoa. Ero on aika suuri! 7 tuntia meni junalla matkustamiseen, mutta jokainen tunti oli tämän matkan arvoinen.
Viikonloppu oli todella upea, ja juuri tällaista irtiottoa kaipasinkin. Tuli tarpeeseen. Tuukka matkustaa kahden viikon päästä minun luokseni vuorostaan, eli ikävä ei ehdi kasvaa kovin suureksi tuona aikana. Onneksi!
(Translation: I spent the most relaxing weekend in Southern Ostrobothnia. I visited Tuukka (his new home is very nice!) and spent three nights at his place and we also went to admire Kalajoki's sand dunes in North Ostrobothnia. Kalajoki was so idyllic and lovely place. I have been fascinated by the sea and sailing since I was a little girl, so I enjoyed the view I saw from the famous sand dunes. I myself live in North Karelia, so I don't have a chance to see sea very often. It was also fun to notice how the landscape is mostly bare flat fields and blue cloudless sky in this part of the Finland. Eastern Finland is mostly nothing but woods and huge cliffs. Difference is quite remarkable! It took 7 hours to travel by train, but every hour was worth of this trip.
My weekend was amazing and this is just what I needed. Tuukka will travel to me in two weeks in turn, so our longing won't grow too big in such a short time. Luckily!)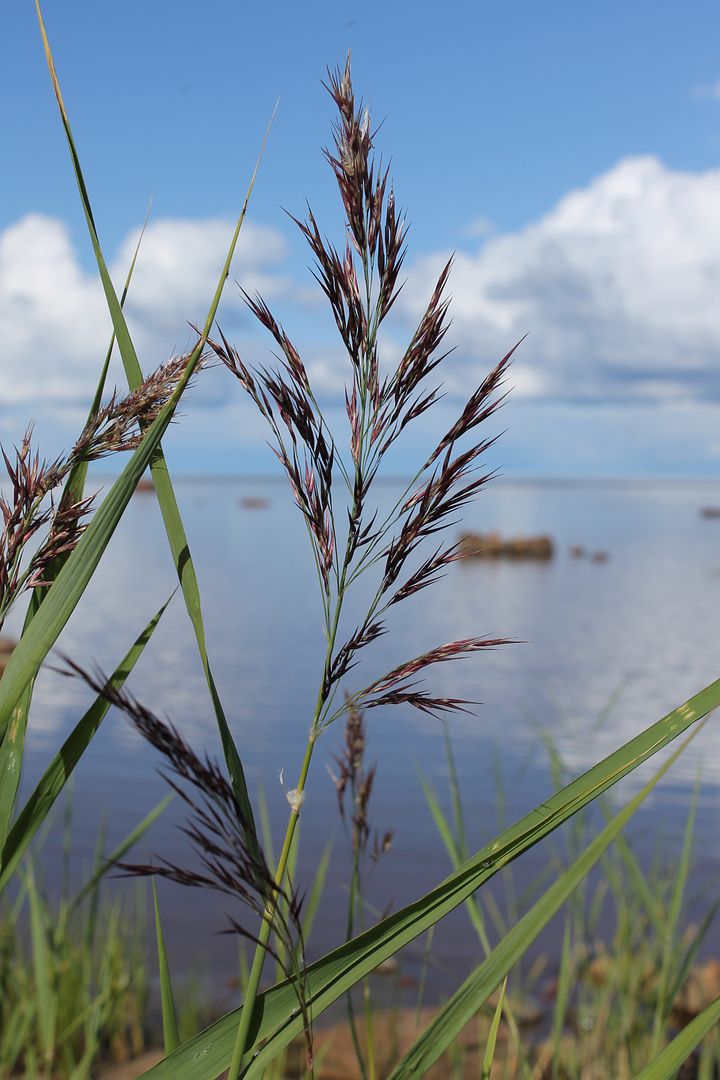 Kävimme Lokkilinnassa syömässä meren äärellä. Ravintola oli mielestäni oikein viihtyisä. Söin tietenkin pizzaa, koska olen aika nirso ruokailujen suhteen.
(translation: We went to eat in Lokkilinna, it is a restaurant situated right next to the sea. I think it was very comfy. I ate pizza of course because I am very picky when it comes to dinners.)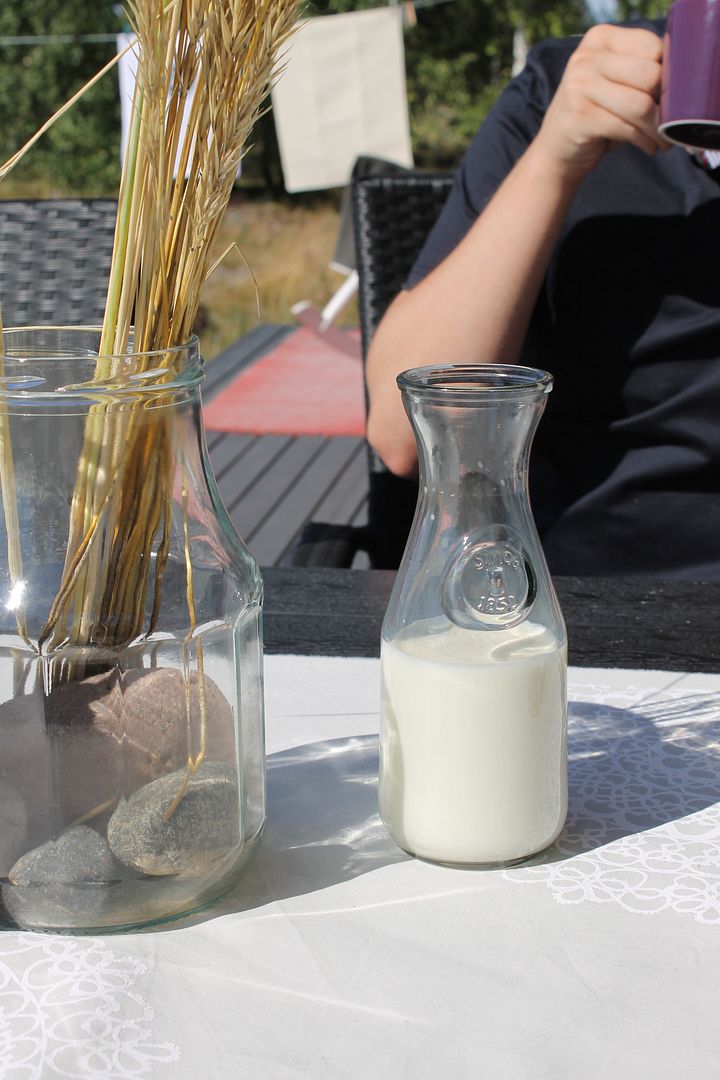 Löysimme saaristosta sattumalta pikkuruisen kahvilan, joka oli sinne pystytetty ravintolapäivän ajaksi. Juuri sopivasti, kun kahvihammasta kolotti!
(We enjoyed a cup of coffee after taking a walk in the archipelago. We found this little cafeteria by accident, just the right time when we needed to have coffee!)