Etsystä tilaamani 1940-luvun sininen asukokonaisuus saapui muutama päivä sitten postissa. Yläosa on minulle vähän turhan väljä, mutta ei se mitään, tämä tulee kyllä olemaan varmasti usein käytössä. Pidän kovasti vaaleansinisestä väristä, se tuntuu sointuvan parhaiten punertaville hiuksilleni.
Vietin yhden elämäni ihanimmista viikonlopuista. Tuli käytyä terasseilla, ravintolassa, tanssimassa, jätskillä, kävelyillä ja aamupalat syöty kahviloissa. Fiilikseni on onnellinen tällä hetkellä, ihanan seesteinen.
(Translation: I bought this gorgeous 1940s silk dress/bolero suit via Etsy. The bodice is a bit loose for me, but I don't care, I am going to wear this suit a lot! I love light blue colour, I think it brightens my red-ish hair.
I just spent the most wonderful wekend ever. We went to sit on terraces, fine restaurants, danced all night, had some ice cream, walked around and ate our breakfasts in coffee shops. My mood is so happy right now, I feel peaceful and loved)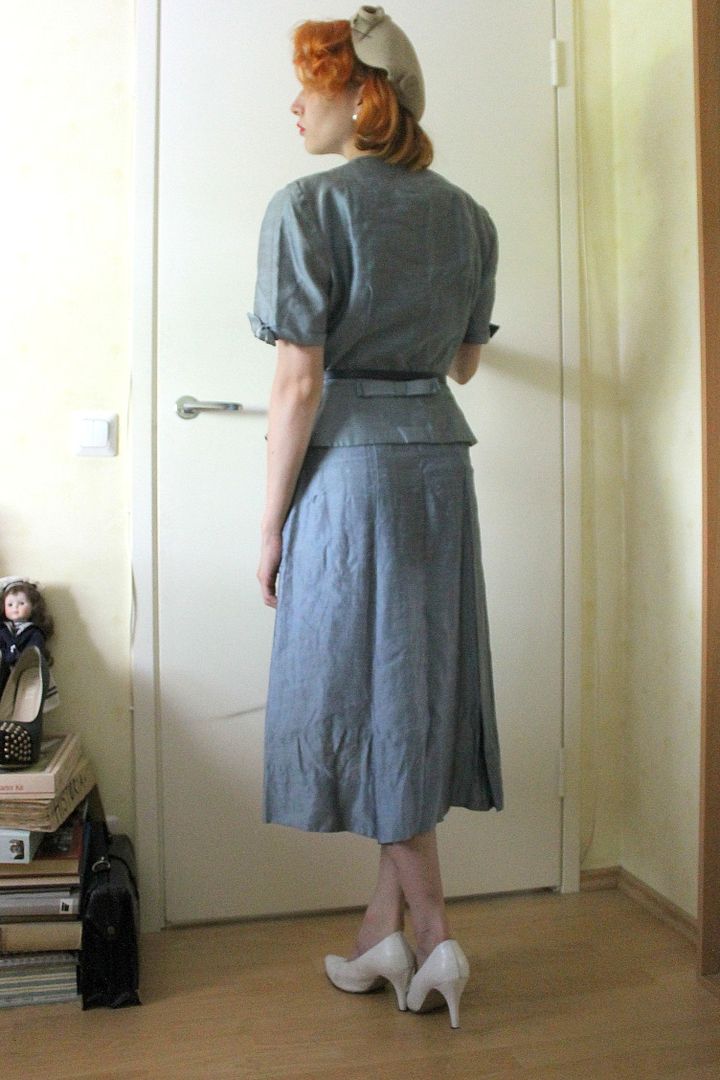 Aivan ihanat yksityiskohdat!
(I love the detailing of this suit!)