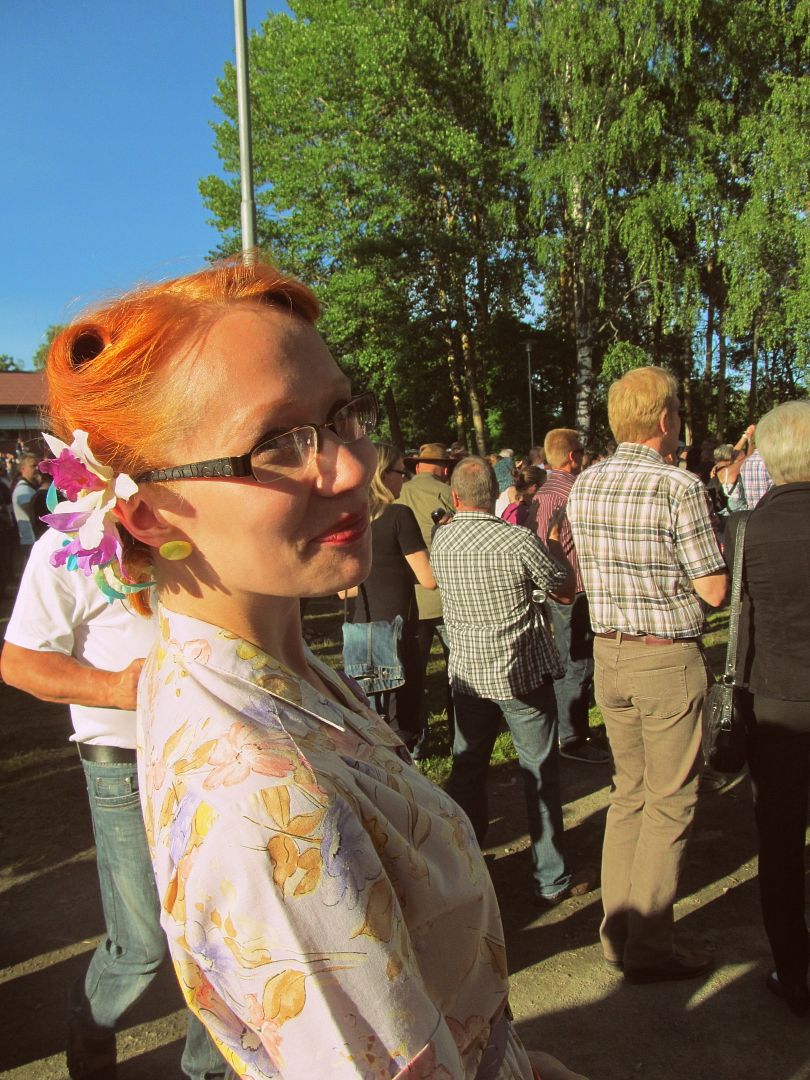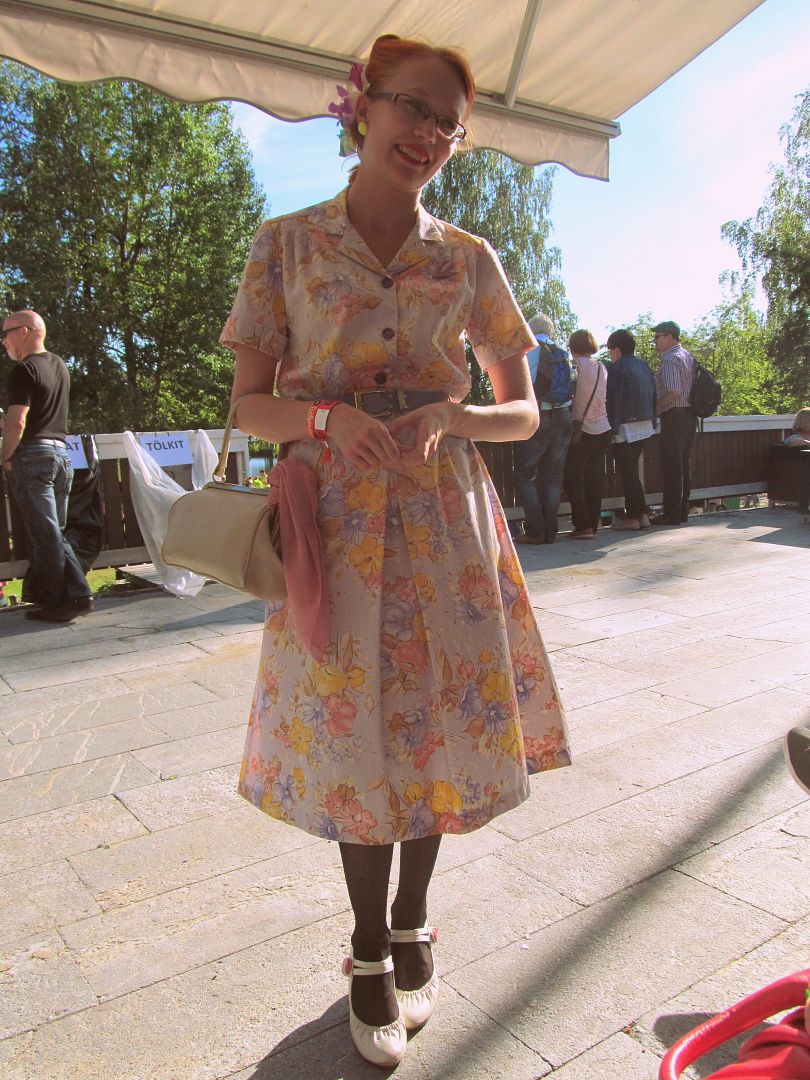 Kauan odotettu viikonloppu ohi, Ilosaarirock ja Ilovaarirock rokattu.
Perjantaina kävimme tsekkaamassa Ilovaarirockin, jossa oli paljon tarjolla juuri minun mieleeni sopivaa rock n' rollia. Oli todella mahtavaa! Kuuma tuli puuvillaisessa vintagemekossa, joten varauduin sitten parina seuraavana rokkipäivänä ihan vaan t-paitaan ja shortseihin.
Eniten odotin viikonlopulta J. Karjalaista, Eddie Clendeningiä, Studio Killersiä, DJ Polarsoulia ja muita, mutta eniten minä taisin kuitenkin tuulettaa Alice in Chainsia, vaikka se ei juuri musiikkimakuani olekaan. Loistava keikka, samoin tykkäsin tosi paljon Dalindèosta.
Tuli oltua koko viikonloppu aika kiltisti, ja siitä olen hyvilläni. Rokit oli tosi hyvin järkätty eikä ollut mitään ongelmia. Tosi mukava viikonloppu takana!!
(Translation: Last weekend we joined our local rock festivals, Ilosaarirock and Ilovaarirock. On friday we checked out Ilovaarirock, and there were lots of great rock n' roll bands performing. It was awesome! Ilovaari (Vaari=grandpa) was actually "meant" for older people, but we youngsters enjoyed it a lot. It was so hot summery day, and I wore my cotton floral vintage dress... I decided to wear only shorts and t-shirt for Ilosaarirock, because the weather was even warmer on saturday and sunday.
First of all I wanted to see J. Karjalainen, Eddie Clendening, Studio Killers, DJ Polarsoul and others, but suprisingly, most of all I enjoyed seeing Alice in Chains, even though that type of music isn't really my style. Awesome gig!! I also liked Dalindèo.
I was a good gal during the weekend and I am happy for that. Didn't really mess around :D The festival was very finely organized and there were no problems. What a great rock weekend!!)