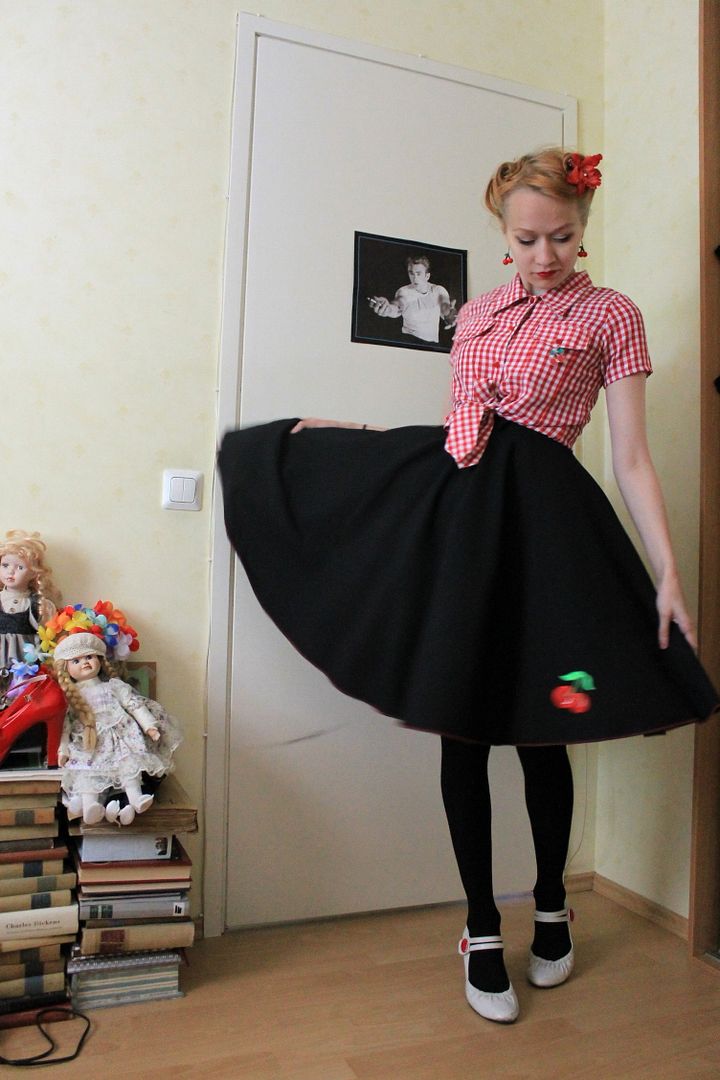 Tänään olen kirsikka.
Kirsikoita hiuksissa, korvissa, paidassa ja helmassa. Juhannusasun miettiminen oli vaikeaa. Ei minulta löytynyt mitään kivaa juhannukseen paremmin sopivaa ylle, minkä olisin voinut laittaa, joten menen tällä helpolla mustapunavalkoinen -yhdistelmällä. Kirsikka!
Tänään juhlimme siis juhannusaattoa grillailun, ulkona juomisen ja kokon katsomisen merkeissä. Aika perinteinen juhannus siis parhaiden kavereiden kesken.
Vielä on tämä päivä aikaa osallistua
arvontaan
. Julkistan voittajan huomenna, sillä tänään en millään ehdi enää.
(Translation: Today I am a cherry girl.
I have cherries in my hair, as earrings, and on my shirt and skirt. Choosing a midsummer's outfit was pretty hard. I didn't have anything summery and suitable for midsummer's eve, so I chose this black-red-white mixed outfit. Cherry!
We are celebrating Midsummer's eve with grilling, drinking outside and watching bonfire. Pretty traditional Midsummer's eve with best friends.
You still have time left to enter my giveaway. I will tell the winner tomorrow, because today I haven't got time.)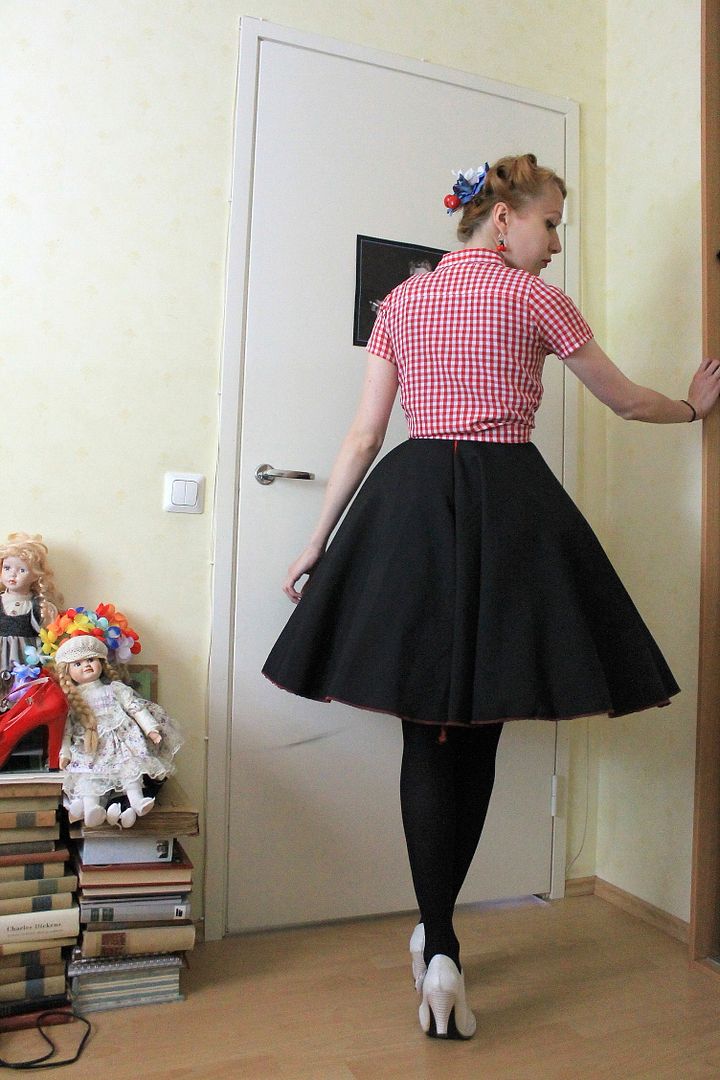 Hauskaa Juhannusta!
Have a happy Midsummer!