Kahden vuoden urakka ohi, ja valmistuin eilen vaatetusompelijaksi.
Päivä alkoi kouluhommilla, sain niukin naukin villakangastakin ja portfolion valmiiksi, ja iltapäiväksi valmistauduin todistustenjakotilaisuuteen. Puin siis ylleni smaragdinvihreän täyskellollisen juhlamekon 50-luvulta, joka tuli ostettua Etsystä. Pääsin myös ulkoiluttamaan ensimmäistä kertaa ompelemaani takkia, sillä vaikka aurinko paistoi, oli viileää.
Tilaisuuden jälkeen otettiin ompelijaluokkatovereideni ja käsityömuotoilijoiden kanssa viimeisiä kuvia yhdessä. En sentään itkenyt, vaikka mieli olisi tehnytkin. Olin vain aika iloinen, että koulu on ohi ja pääsen suunnittelemaan jatkoa. Tietenkin harmittaa, että näkee harvemmin ystäviä, mutta yhteydenpito on aika helppoa onneksi nykypäivänä.
Illalla juhlimme minun luonani ystävien kanssa ja menimme yöllä vielä tanssimaan yökerhoon. Oli aika hauska ilta. Pitkä päivä oli takana, joten väsytti kotiintullessa aika paljon.
Tänään saavuin kotiseudulle vanhempien luokse pitkästä aikaa. Olen täällä viikonlopun yli selvittämässä vähän päätäni, ja aion kyllä juhlia muidenkin koulujen päättäjäisiä ja nähdä ystäviä. Toivottavasti tästä tulee mukava viikonloppu:)
(Translation:I graduated yesterday, and you know my new profession? a Dressmaker. My dream came true!
My day started with school works, I was in a hurry to finish my wool coat and portfolio but I managed to do it! In the afternoon we had a ceremony where we got our diplomas and roses. I wore this emerald green full circled dress from 1950s, which I bought via Etsy. I also wore the coat I sewed at school. Sun was shining but the weather was still cold.
After the ceremony we took the last group photos with other dressmaking students and handcrafts design students (as I have told you, I studied crafts design before I changed to the clothing business). I couldn't cry, though I felt like it. In the end I was quite happy that school is now over and I can now make proper plans for my future. Of course I feel sad for not seeing some of my great friends so often, but fortunately these modern times have made it easy to keep in touch with people.
In the evening we celebrated our graduation at my place and later on we went to dance to the night club. What a fun night. And a long day behind. I was quite tired when I got back home at night.
Today I travelled back to my hometown to spend the weekend at my parents. I will clear my head and party some more with friends. I hope this is gonna be a great weekend!)
Siskoni ja minä, valmiina juhlintaan kera kuplivan!
(My big sister and me, ready to celebrate with some bubbly!)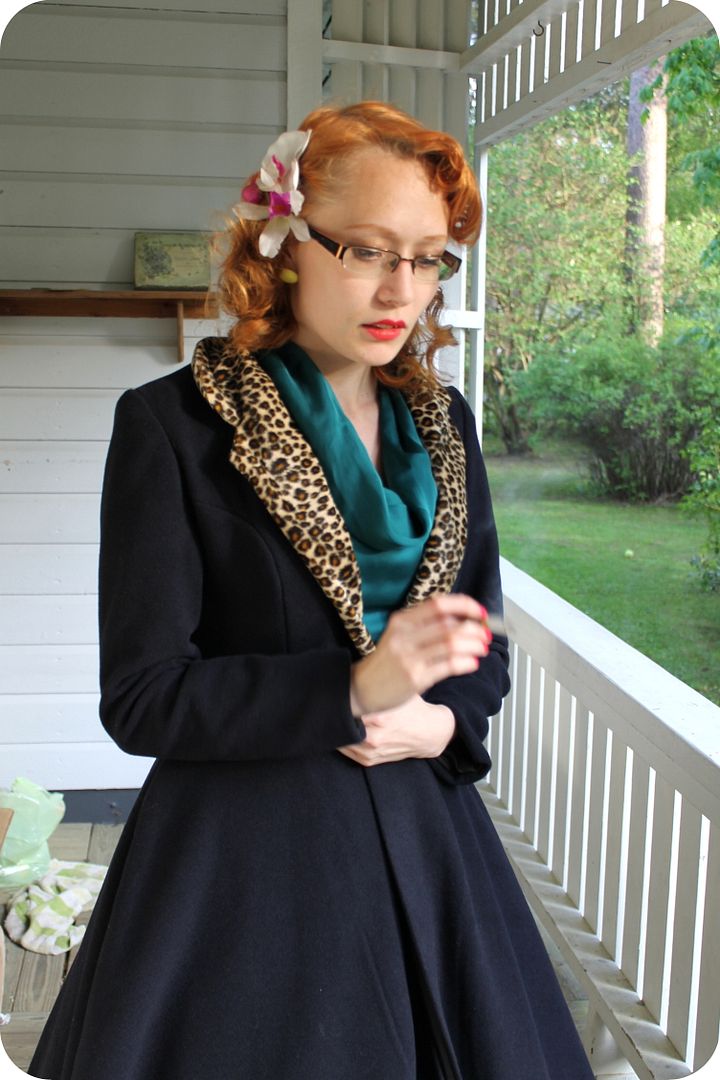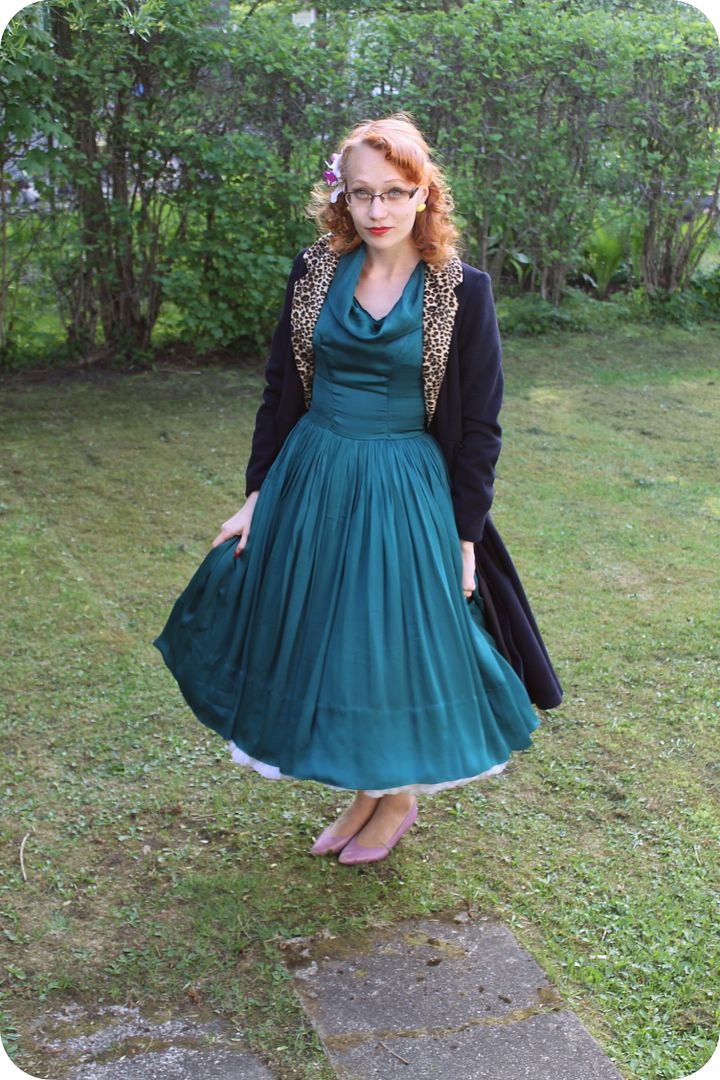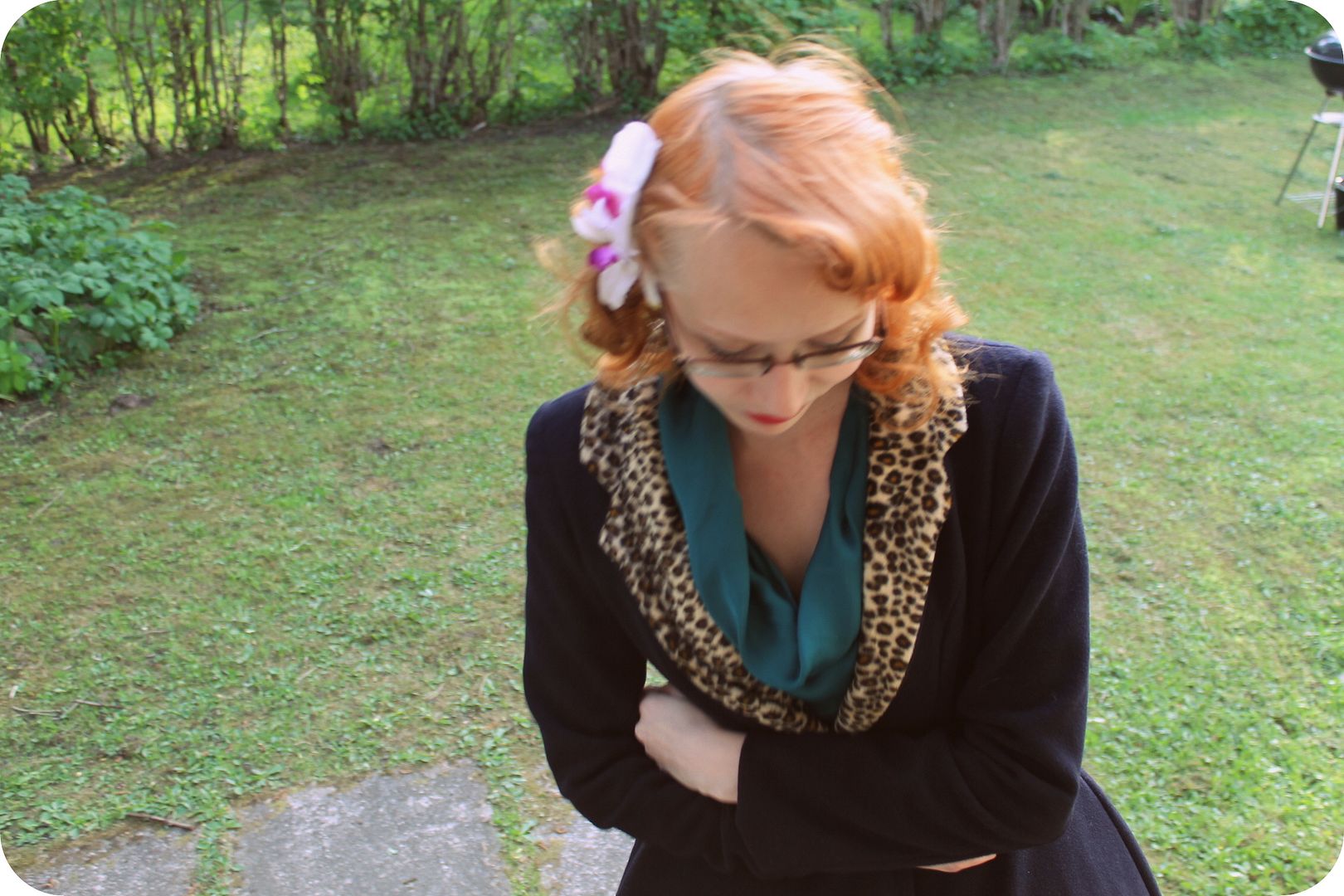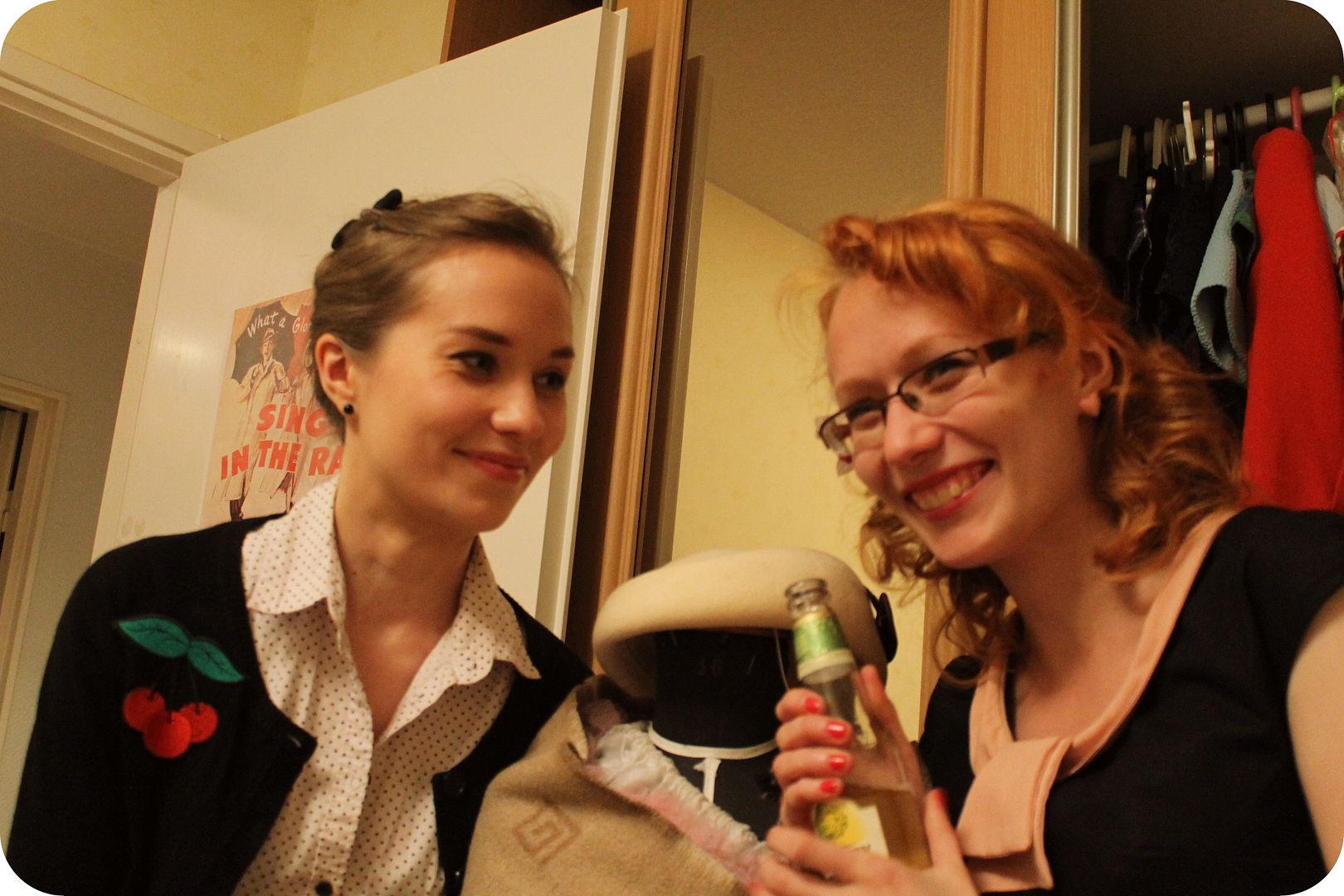 Onnittelut kaikille valmistuneille ja
ihanaa kesää!
(Congratulations to you all who graduated and

have a happy summer!

)