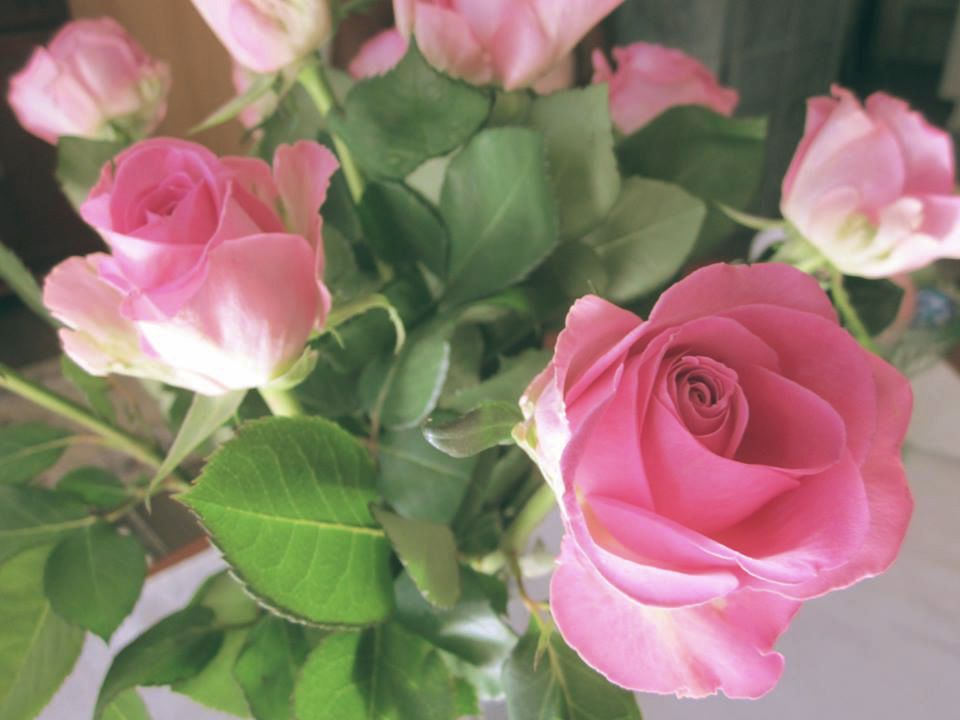 Eilen syötiin paljon suklaakakkua ja kahviteltiin äidin synttäreiden kunniaksi, ja käytiin maalla grillailemassa. Mukava päivä oli, lunta oli vielä ihan liian paljon maaseudulla, mutta aurinko vähän lämmitti.
Olin siis pääsiäistä viettämässä vanhempien luona, kävin viikonlopun aikana pari kertaa paikallisissa kapakoissa ja näin ystäviä. Tänään palasin takaisin omaan kotiini. :)
(Translation: Yesterday we ate lots of cake and coffee, 'cause we celebrated my mother's birthday. In the evening we went to to countryside to eat more, grilled some sausages and chicken. It was such a nice day, there was still snow in the countryside but fortunately the sun was warming.
I was at my parents this Easter weekend, went to the local bars and saw few friends. Today I travelled back at my own home.:)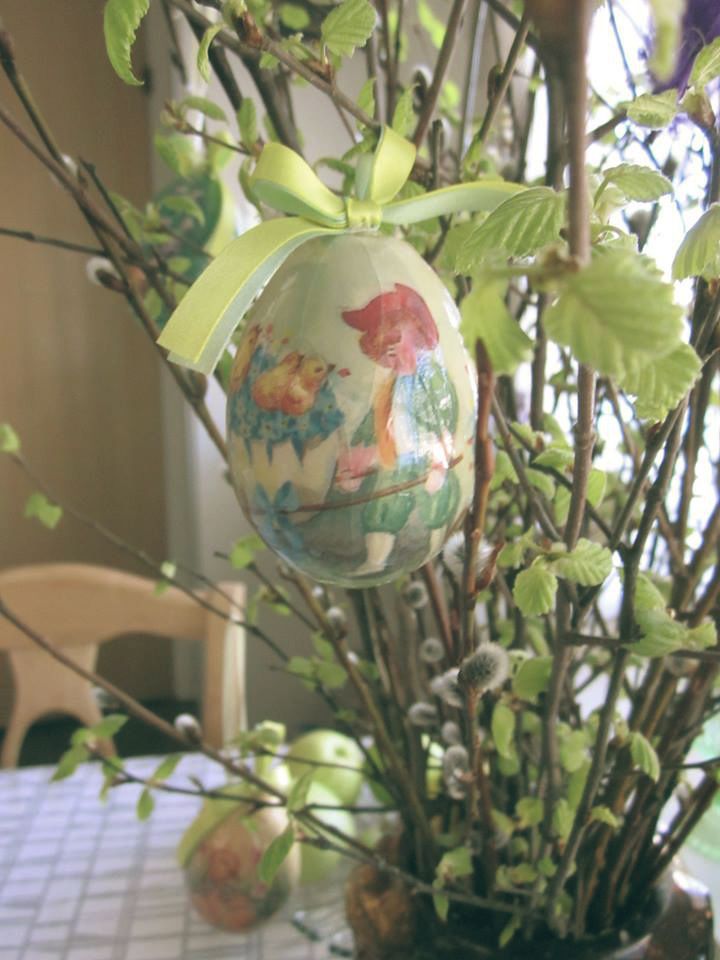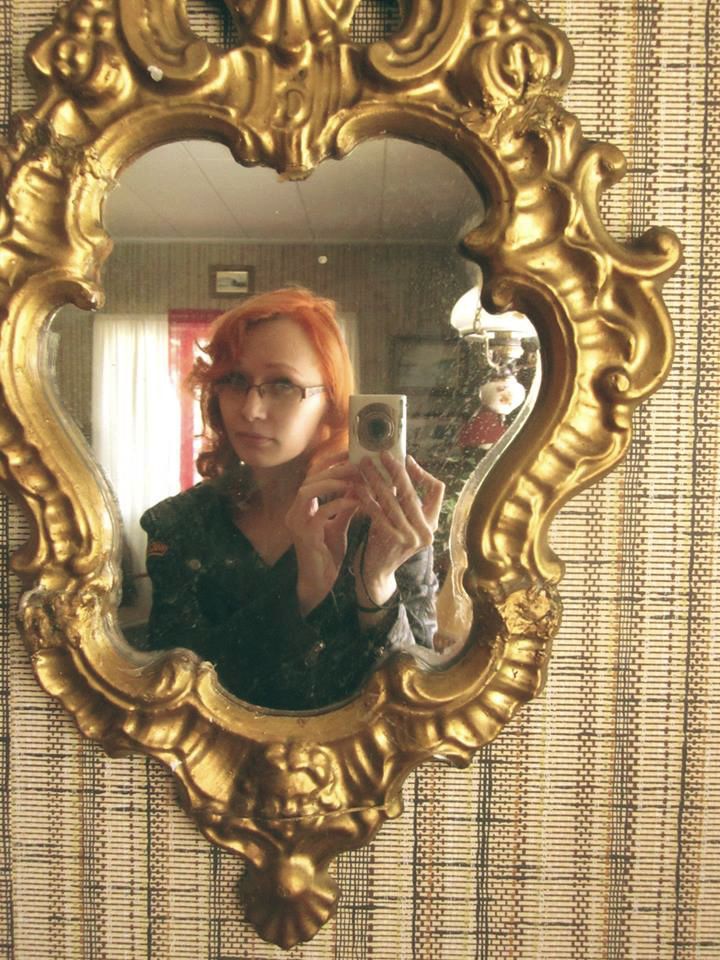 Rakastan tätä vanhaa peiliä!
(I looove this old mirror!)
Äitini maalaamat taulut meidän kesätalomme ympäristöstä.
(My mother painted these 5 paintings of our summerhouse's environment.)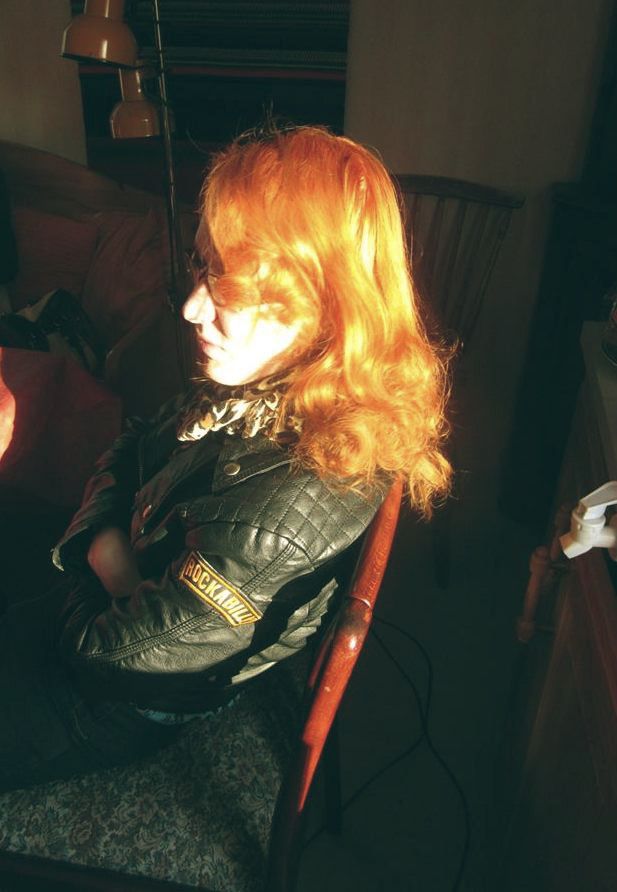 Hiukseni ovat kuin tulessa :D Nahkatakki yllä sisällä, ulkona oli lämpimämpi kuin sisällä.. Ja en ollut kyllästynyt vaikka siltä näytänkin :D
(My hair was on fire! Wearing my rockabilly leather jacket inside, it was much warmer outside.. And no, I wasn't bored even though I look like it in this photo)