Tänään juhlimme vapunaattoa grillaamisen, juomisen ja wapputanssien merkeissä! En ole ihan varma vielä, laitanko illaksi tuon ylioppilaslakkini, olen niin tarkka siitä, että sointuuko se illan asuuni :D Kellohametta pistän ylle, sillä wapputanssit ja musiikki ovat 50-70-luvun henkeen illalla. Ainakin halusin nyt näyttää uudet vintage housuni, jotka ostin fb:n vintagekirppikseltä. NIIN täydelliset cigarette pantsit!
Tänään aion kyllä pitää TODELLA hauskaa!
(Translation: Today we are celebrating May day's eve and we'll grill, drink and dance a lot! I am not sure if I am going to wear my graduation cap from high school (2011), this evening, I am not sure if it will go with the rest of my outfit and I am quite strict about it. I am gonna wear a red circle skirt with that cherry top, because we are going to one danceparty with 50-70s music in the evening. I wanted to show you here my newest vintage trousers, which I bought from facebook's vintage flea market. These are so perfect cigarette pants!
Today I am going to have loads of FUN!)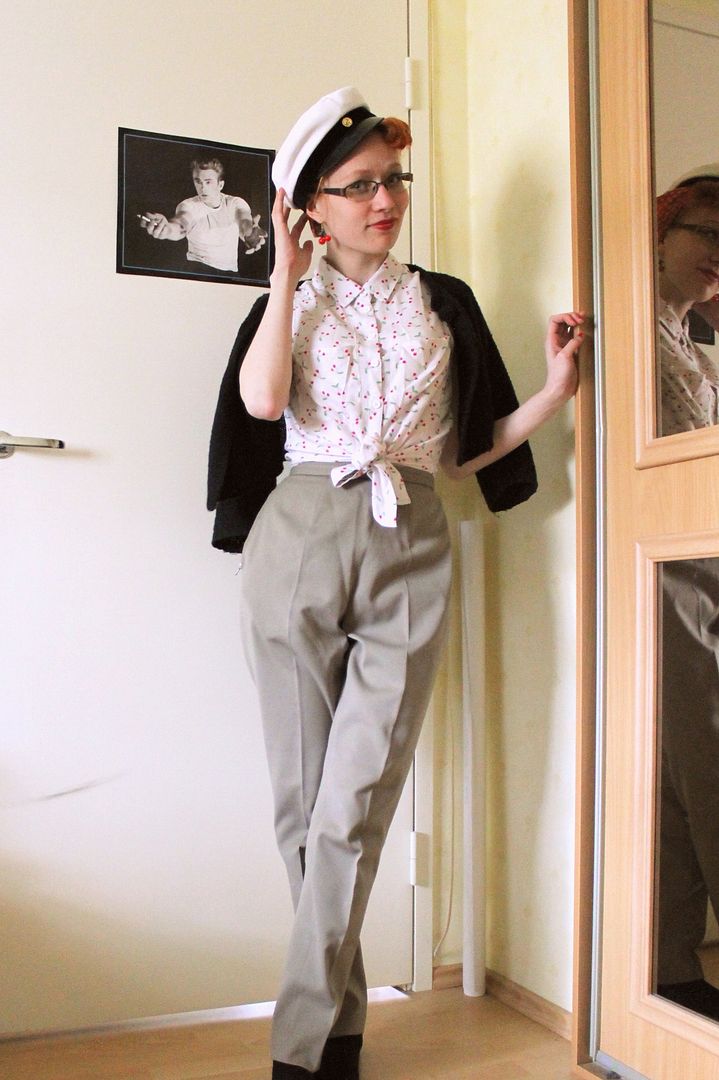 HAPPY MAY DAY!! HAUSKAA VAPPUA!!