Juhlimme tänään aikaisesti Pyhän Patrikin päivää, vaikka se onkin vasta ylihuomenna. En viitsi juhlia sitä maanantaina ihan vain koulun takia. Ei viitsi jäädä pois koulusta krapulan takia :D Kävin eilen Kuopiossa kangasostoksilla, ja etsimässä jotain kivaa vihreää tälle päivälle. Vihreää en löytäny muuta kuin nappikorvikset, mutta muita löytöjä tein ihan kivasti! Esimerkiksi tämä kynähame (täydellinen) ja lisää kukkakoristeita hiuksiin. Olen jäänyt kukkakoristeisiin ihan koukkuun. Harmi, ettei täydellistä löytynyt vihreänä :D Oparia varten tietenkin löytyi myös se musta samettikangas.
Tänään pelaamme juomapelejä, kuuntelemme irlantilaista musiikkia ja höpöttelemme turhia. Tällä kertaa en viitsi tehdä Irish coffeeta, sillä viski jota yleensä käytän on turhan kallis tämän hetkiseen tilanteeseeni. Siispä tyytykäämme irlantilaisiin oluisiin ja siidereihin.
(Translation: We are celebrating St. Patrick's day today, early, and yes I know it's on 17th day. I can't celebrate it on 17th because I have school and I can't miss a school day because of a hangover :D Yesterday I went to Kuopio for fabric shopping and I tried to find something wearable in green. Didn't find anything in green, except those earrings. I made other great finds instead, for example this pencil skirt (perfect!) and more hair flowers. I am so hooked on hair flowers. Too bad I didn't find any cool ones in green. And of course, I found a black velvet fabric for my thesis project.
We are going to play drinking games today, listen some Irish tunes and propably gossib. This year I won't make any Irish coffees, because the whiskey I usually use is too expencive for my budget at the moment. We just have to drink some Irish beers and ciders instead.)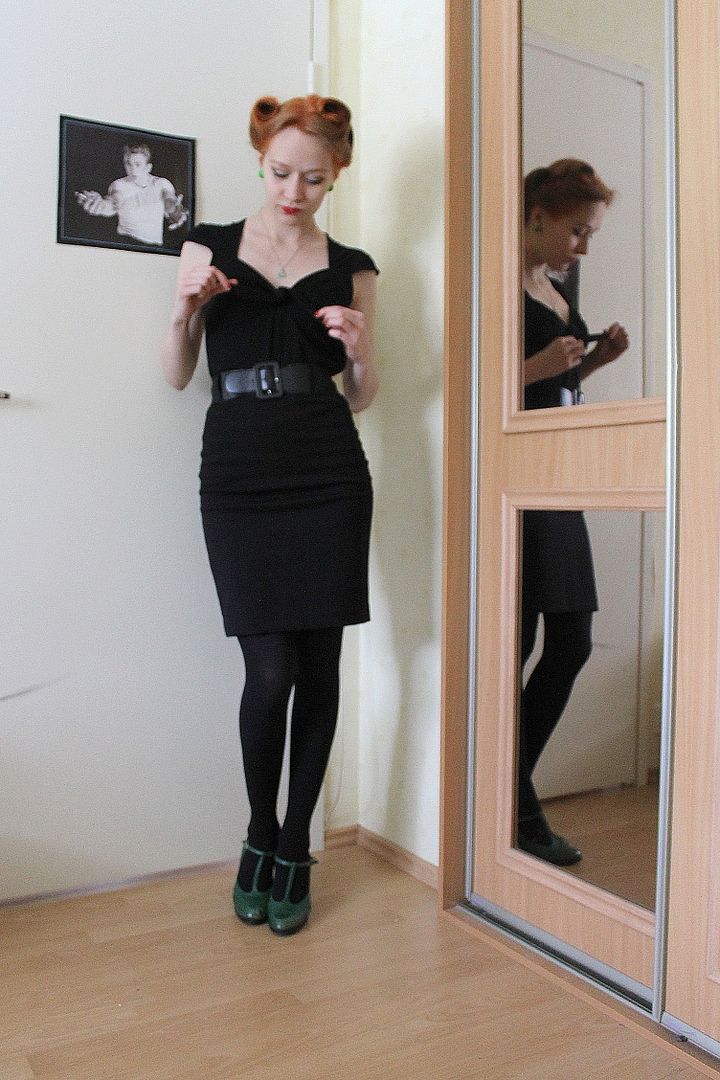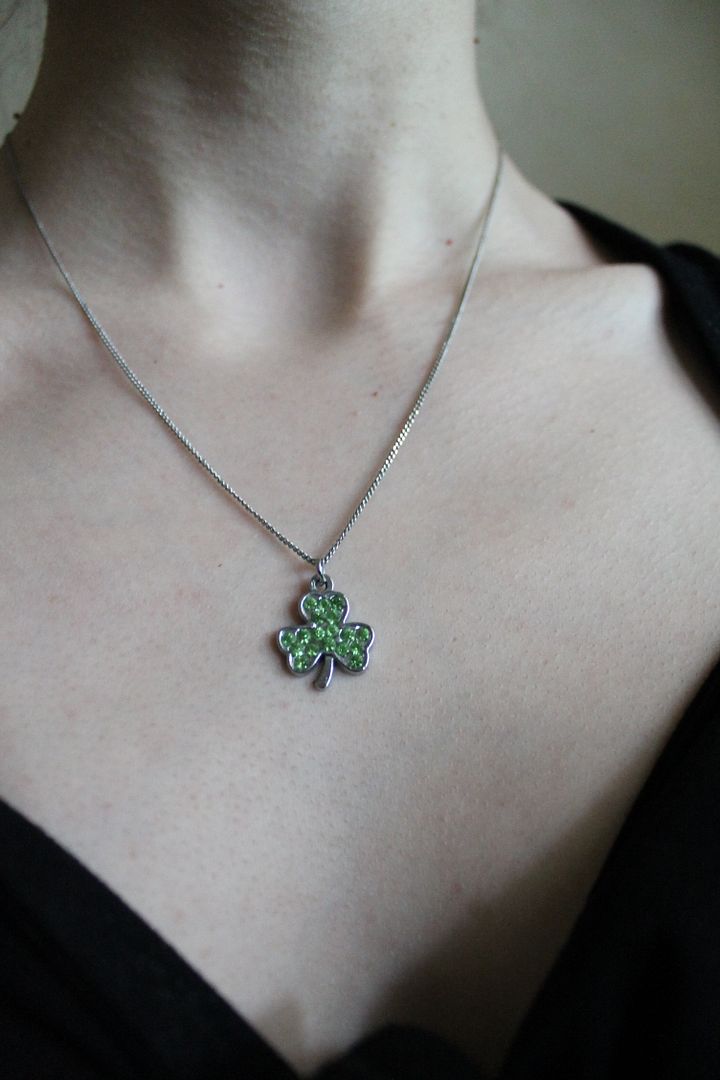 Tässä muuten hiuskoristeet ja klipsit, jotka löysin Kuopiosta. Kesä, tule jo!

(And here are the hair flowers and clips I bought in Kuopio. Summer, come already!)