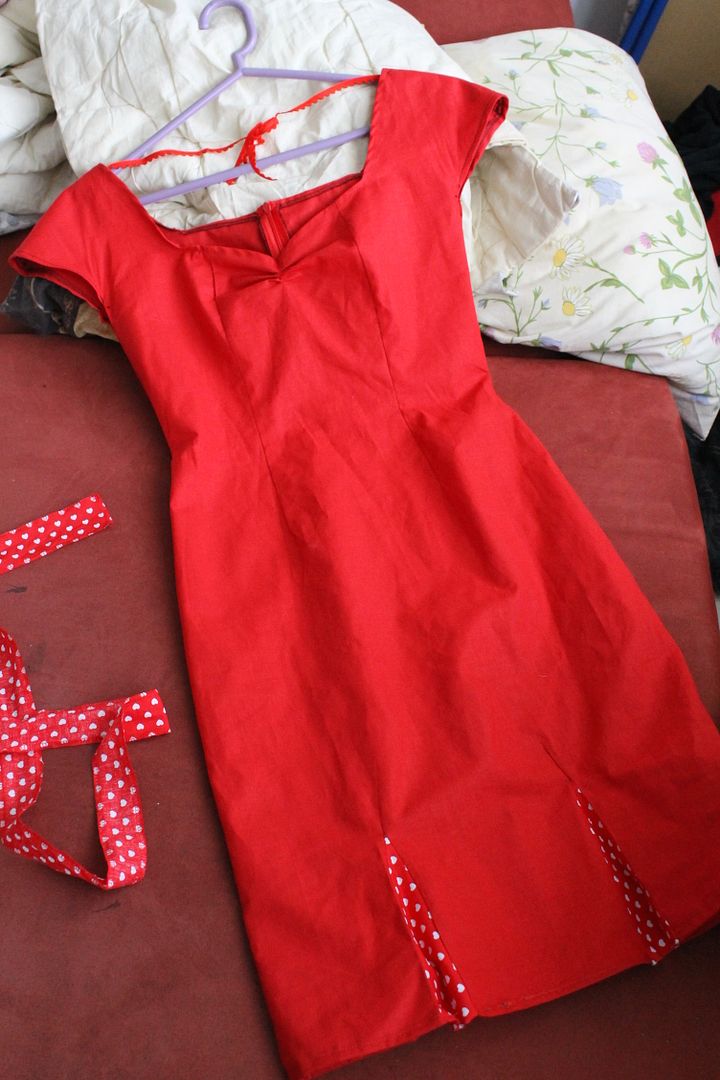 No, ainakin fiilikseni ovat tällä kertaa kohdillaa, vaikka en olekaan niin innoissani tästä speciaalista rakkauden päivästä. Se on vain hyvä syy laittautua ja suunnata baariin :D Aion pukea ylleni punaisen mekon, jonka ompelin itselleni eilen. Oli todella kiirus, joten tämä ei ole ammattimaista jälkeä, mutta toivon vain, että se kestää edes tämän illan ajan.
Sain myös ystävänpäivälahjan siskoltani! Hän maalasi minulle tämän ihanan pin up-tytön, eikö ole sievä?
Joten..
Hyvää ystävänpäivää!!
(Well, at least I am feeling quite happy, though I am not very into this oh-so-special-and-filled-with-love -day. It's just a good reason to dress up and go to the bars :D I am going to wear a dress I sewed myself yesterday. I was in a hurry, so it isn't very professionally done, but I hope it lasts at least through this day.
I also got a present from my sister! She painted me this amazing pin up -gal, isn't she stunning?
So..
Happy Valentine's day to you all!!)