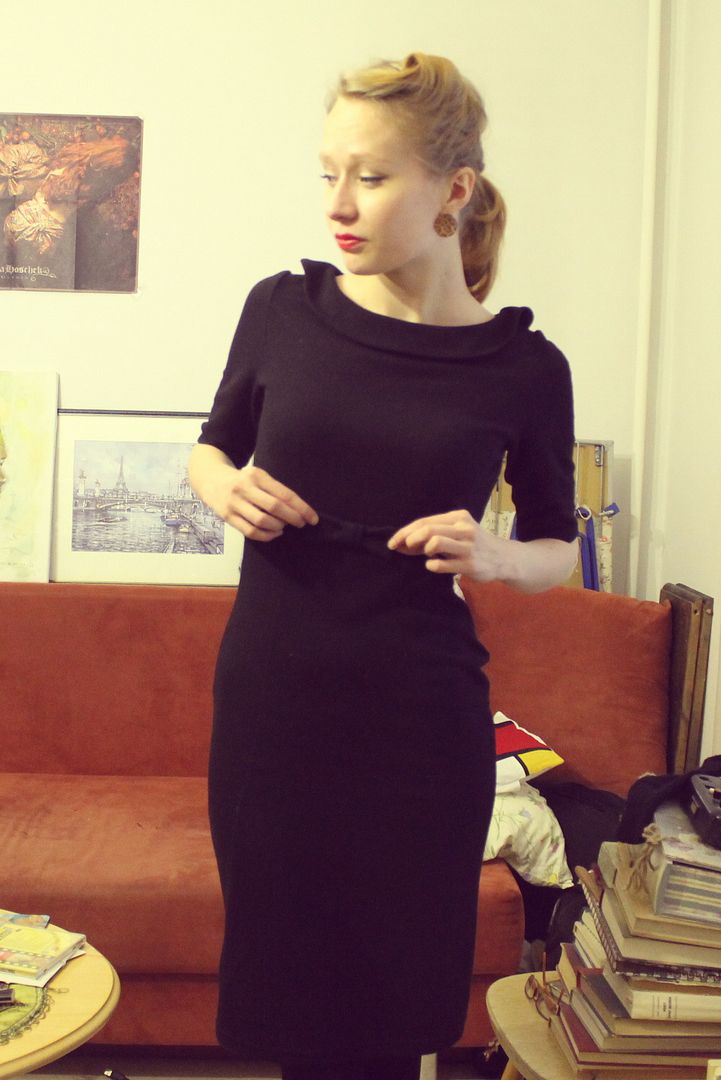 Viime viikon kirpputorikierros oli menestys.
Löysin aivan mielettömän kauniin mustan mekon kahdella eurolla! Erilaisilla asusteilla tästä saa varmasti loihdittua mekon tilaisuuteen kuin tilaisuuteen.
Ja minä inhoan tätä valon vähyyttä talvisaikaan.. Anteeksi siis huonot asukuvat. Emme ole saaneet aikaiseksi edes laittaa kattolamppuun loppuunpalaneiden tilalle uusia..
(Translation: Last week's visit to the thrift stores was a success.
I found this beautiful black dress and it was so cheap, only 2 euros! It is so pretty and it will be a great choice for any event I join, just have to change proper accessories.
And I hate this lack of light in winter.. I am so sorry for bad outfit shots.)