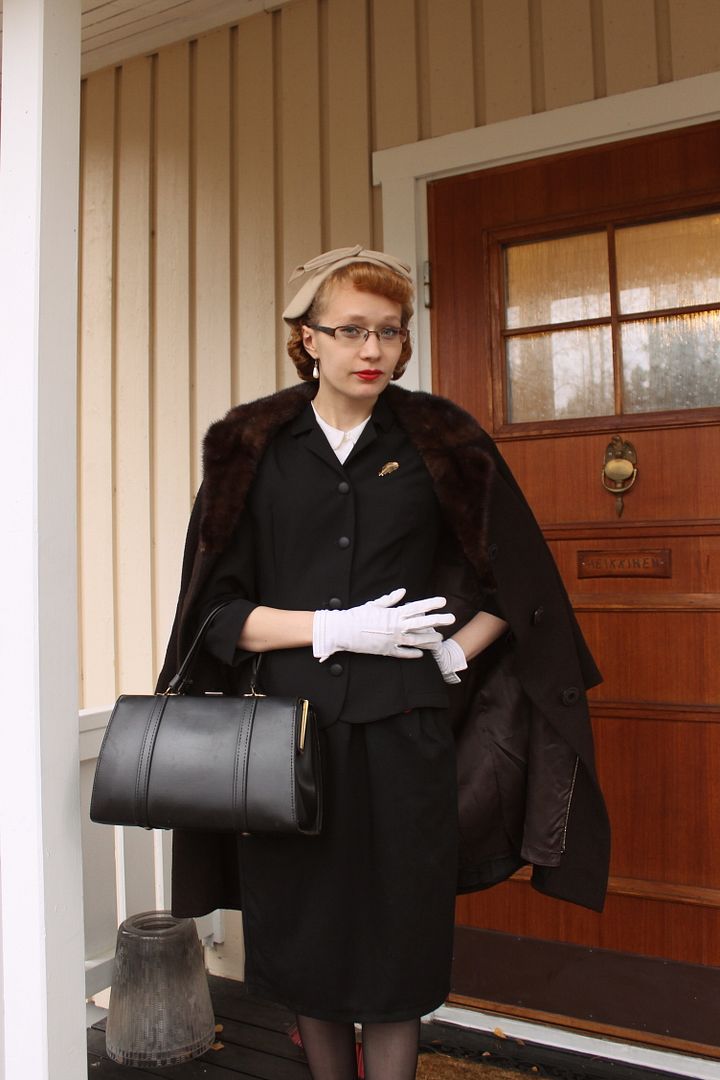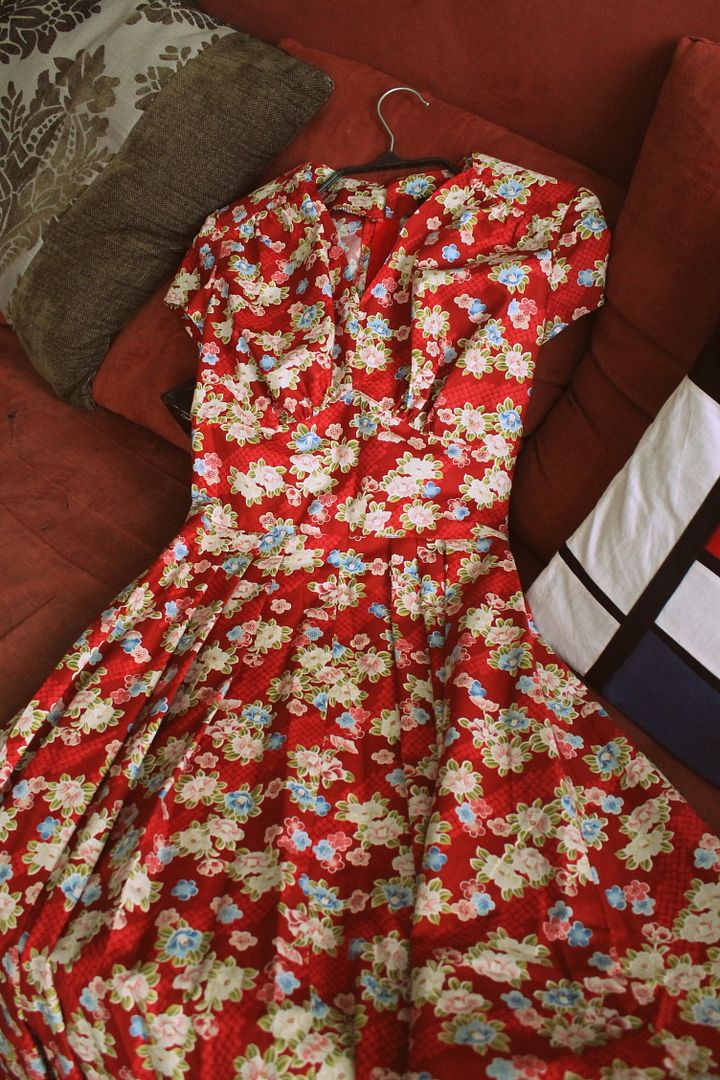 Tämä on ollut kertakaikkiaan mukava viikonloppu :)
Perjantaina tuli postissa
Cherisen
facebook-arvonnassa voittamani kukallinen leninki. Se on niiiiin täydellinen ja ihana!! Odotan innolla sopivaa tapahtumaa, johon voin sen ylleni pukea. Suosittelen katsastamaan kyseisen merkin vintagehenkisiä tuotteita, kotimaista ja käsintehtyä!
(Translation: This has been such a wonderful weekend :)
On friday I received a package from Cherise Design. I won a beautiful floral dress from the facebook giveaway. It is so wonderful! Can't wait a proper event where I can wear it. I recommend you to check out their vintage inspired products, handmade in Finland!)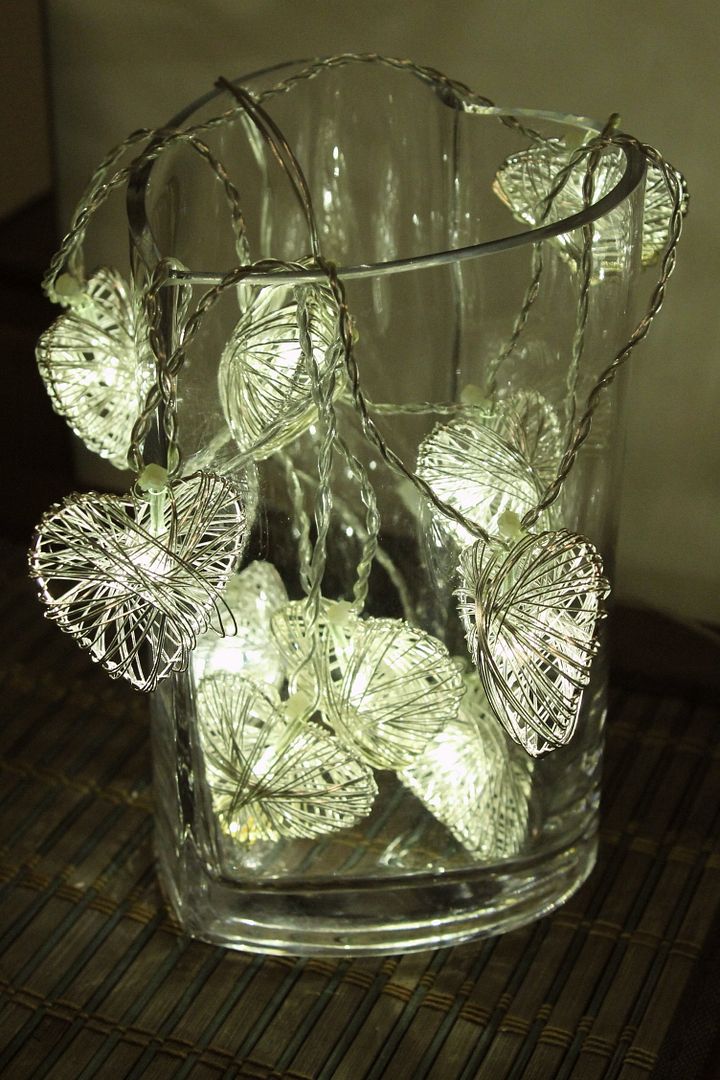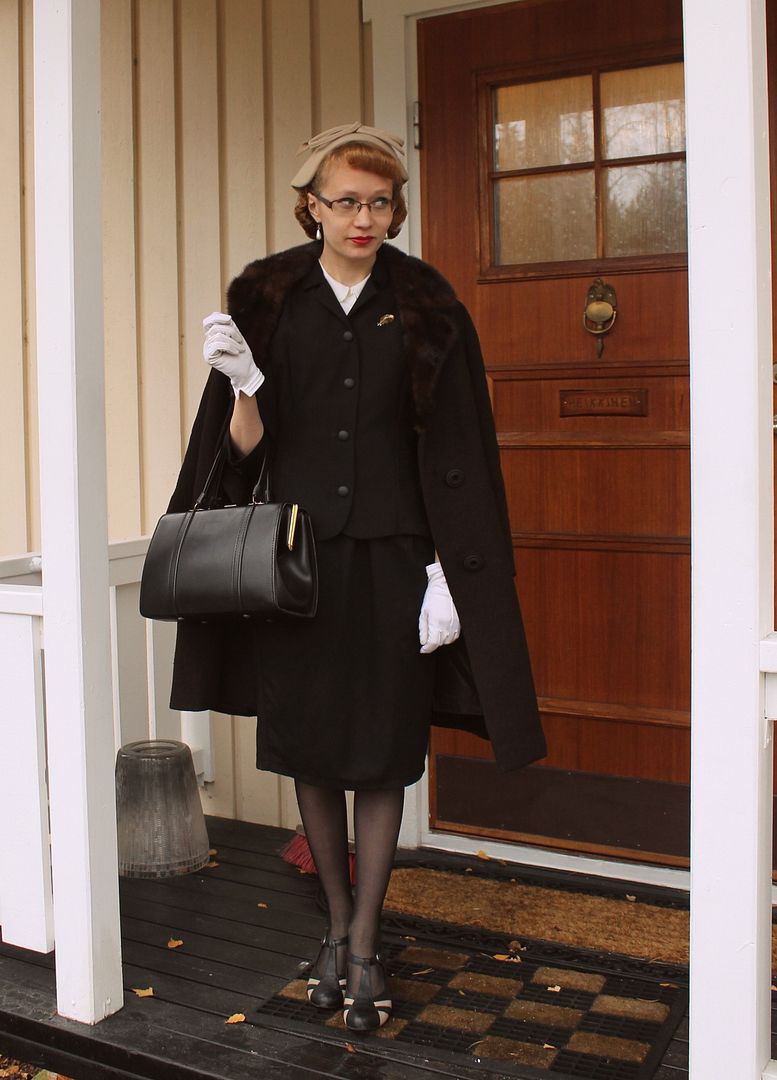 Tämä oli asuni antiikkimessuilla, jossa kävin vanhempieni kanssa. Kaikki muu on vintagea paitsi kengät, hame ja sukat :)
(This was my outfit in the antique trade fair, where I went with my parents. Everything else is vintage except the shoes, skirt and stockings :)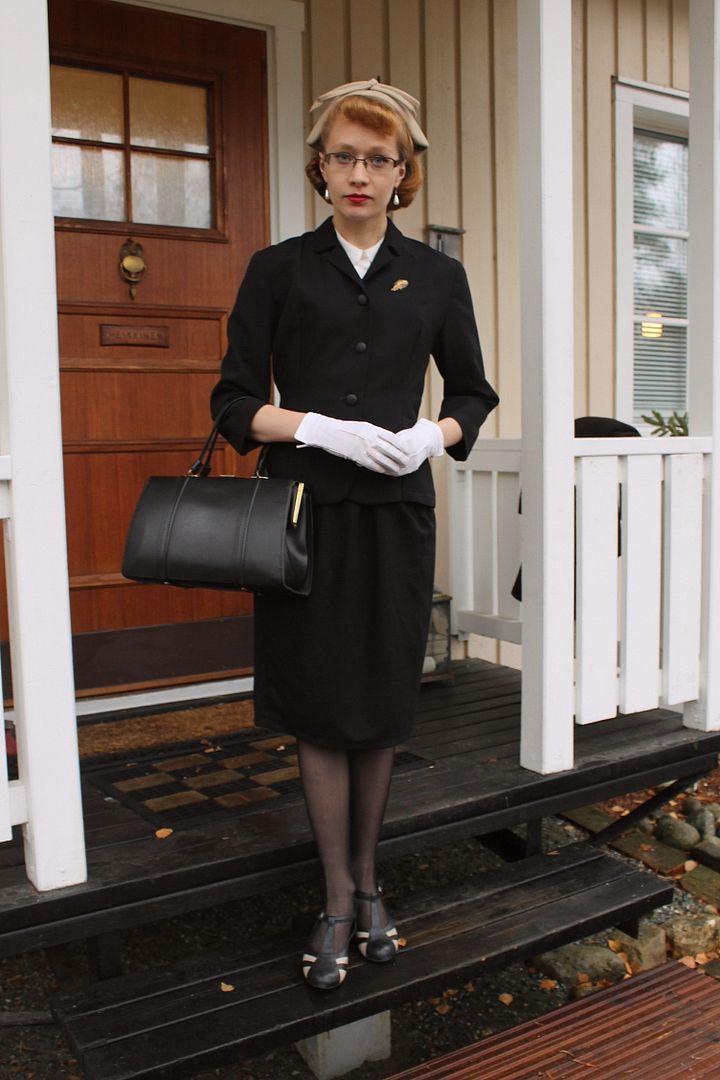 Perjantain ja lauantain välisen yön olin vanhempien luona käymässä, ja lauantaina päiväseltään kävimme Kajaanissa antiikkimessuilla. Löysin kolme rintakorua ja Teddy & the Tigersin vinyylilevyn, joka tosin oli sen verran huonokuntoinen että jumii paljon.. Alan olla myös selvillä seuraavan arvontani palkinnosta :)
(On friday night I travelled to visit my parents, and on saturday we went to the antique trade fair. I found three brooches and an LP record, Teddy & The Tigers! Too bad it wasn't in very good shape.. And now I know the prize for my giveaway:)
Palasin lauantai-iltana takaisin kotiin linja-autolla, ja oli todella kiire käydä vaihtamassa nopeasti vaatteet, sillä illalla oli vielä nimittäin King Rebel & Ramblersien keikka, featuring Rock-Ola! Oli todella hauska ilta!
(I returned yesterday evening back at home, and I was in a hurry to change my clothes and then I went to see a rockabilly gig, King Rebel & Ramblers ft. Rock-Ola! What a fun night!)