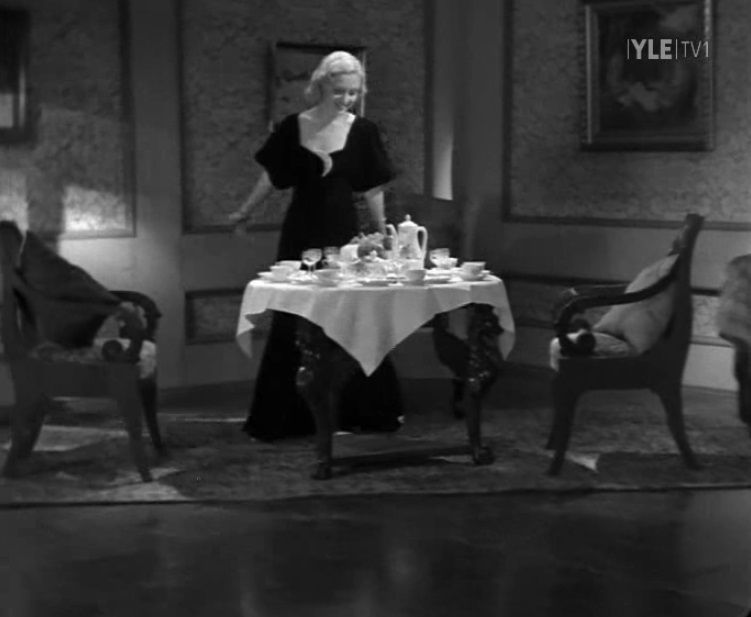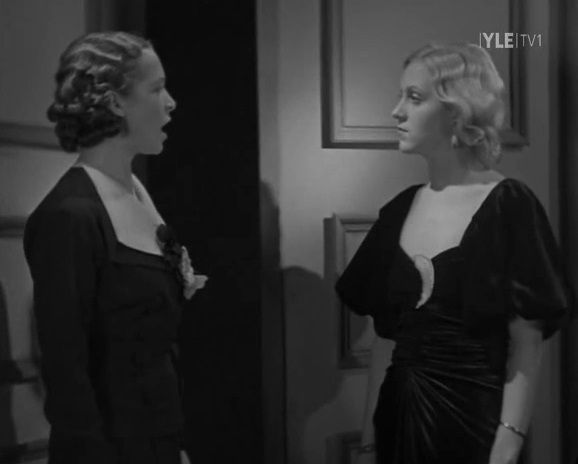 Hei, pitkästä aikaa!
En ole kirjoitellut nyt vähään aikaan, olen ollut todella kiireinen kouluhommien ja opinnäytetyön parissa. Tässä postauksessa esittelen siis opinnäytetyöni, ja näytän teille asuni, joka minulla oli yllä koulun Halloween-päivänä. Tiedän tiedän, olen vähän myöhässä, mutta parempi myöhään kuin ei milloinkaan.
Olen siis valmistamassa opinnäytetyönäni Ansa Ikosen roolipukua kotimaisesta elokuvasta "Vaimoke" (1936). Ihastuin pukuun jo heti elokuvan nähtyäni muutama vuosi sitten, ja viimeistään siinä vaiheessa, kun näin puvun Helsingissä "Enemmän Funkista, Reino!" -näyttelyssä, olin varma, että tämän puvun valmistan opinnäytetyönäni. Puku tulee näytille meidän sukutilallemme valmistuttuaan.
Opiskelen siis viimeistä vuottani vaatetusalaa. Aika on mennyt niin nopeasti!
Pidän teidät varmasti ajantasalla puvun valmistuksesta!
(Translation: Hello, long time no seen!
I haven't been writing for a while, I have been so busy with school and my final work. In this post I will show you what I am going to do as my final school work and I will also share with you my outfit from 31th October. We had a Halloween themed day at school. I know that I am quite late for showing it to you..
So, I am going to do an evening gown, worn by actress Ansa Ikonen in a Finnish movie from the 30s, called "Vaimoke". I fell in love with the dress when I saw the movie few years ago, and when I saw the original dress in Helsinki, I was sure that I am going to sew it myself as a final work.
I am studying clothing business, and this is my last year. Time flies so fast!
I will inform and update more about my final project later on.)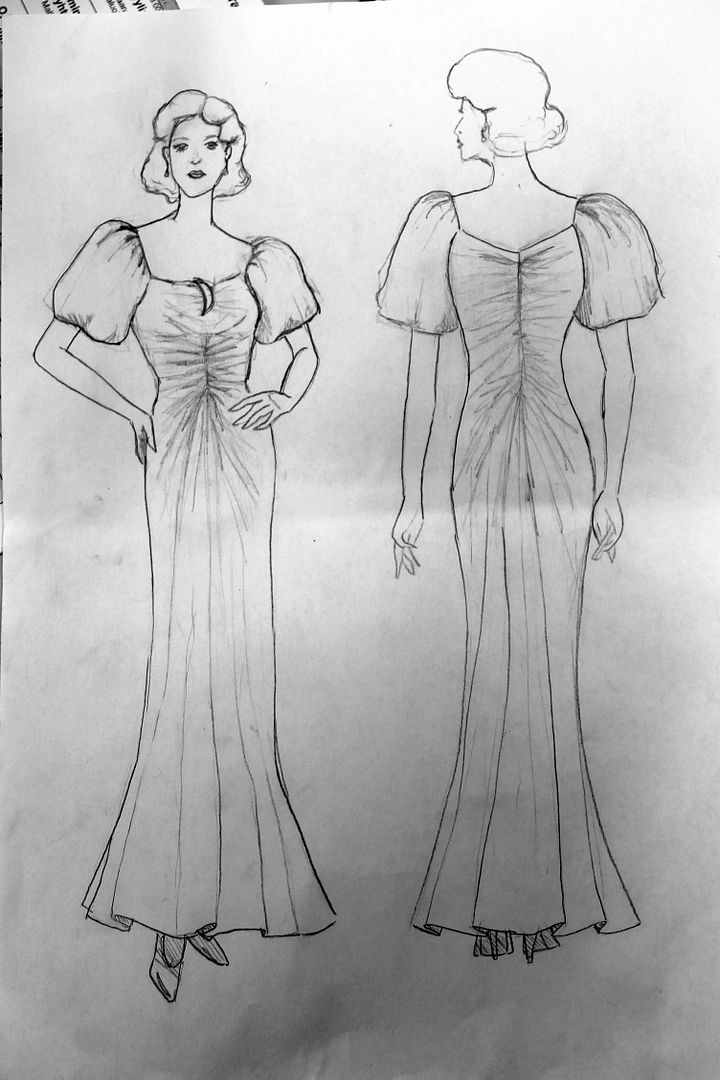 Nopea luonnos puvusta.
(Quick sketch of the gown)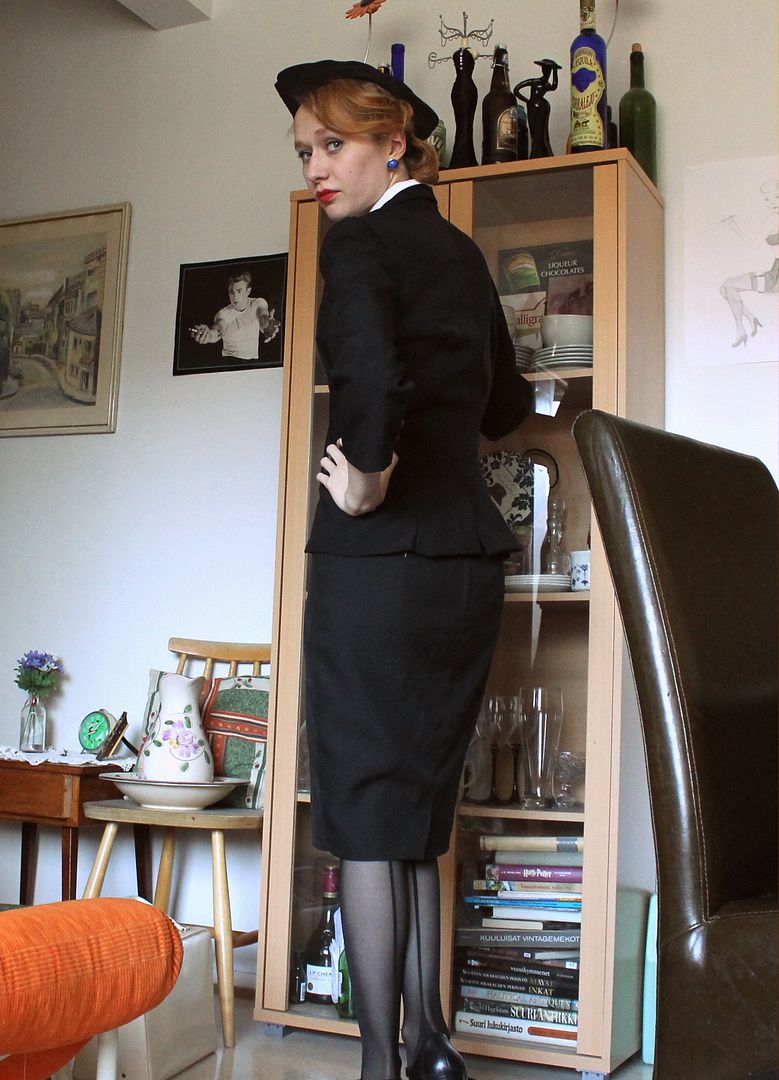 Tässä siis asuni koulun Halloween päivältä. Olin siis lentoemo 50-luvulta. Jakkua kavensin itse istuvammaksi.
(Here's what I wore at school's Halloween themed day. I was an air hostess from the 50s. I altered that jacket myself to fit myself better. I love it so!)