Lunta satoi viikonloppuna jonkin verran, nyt se kuitenkin suli pois. Ja hyvä vaan! Aiomme juhlia lauantaina Halloweenia kaveriporukalla ja tänään sisko tekee minulle koemaskin. Uskoisin, että siitä tulee hieno. Toivon myös, että muutkin pukeutuisivat, etten näytä porukan ainoalta kylähullulta..
Minua inhottaa tämä valon väheneminen. Ei valo kohta riitä mitenkään asukuvien ottamiseen jos koulu loppuu vasta neljältä. Inspiraatiosta ei ole ollut puutetta, on vaan muutenkin kiireinen viikko ollut. Jospa se tästä tasoittuu.
(Translation: We had snow in the weekend, but today it melted away. And that's just fine! We are celebrating Halloween this saturday with friends, and my sister is trying out different makeup choices for me today. I bet it's gonna be great. I surely hope that others are going to dress up too, so I won't be the only wacky one.
I really hate that we are losing the daylight. How can I take my outfit shots when there's no light after my school? I have had loads of inspiration, but I have been quite busy too. I hope things will calm down soon.)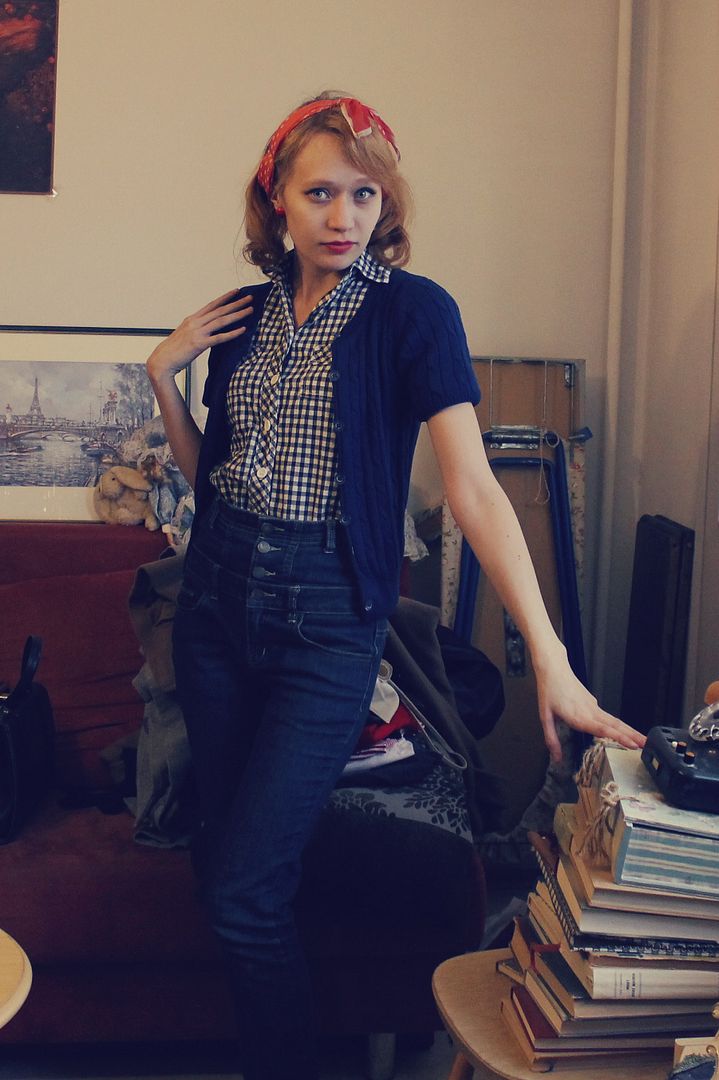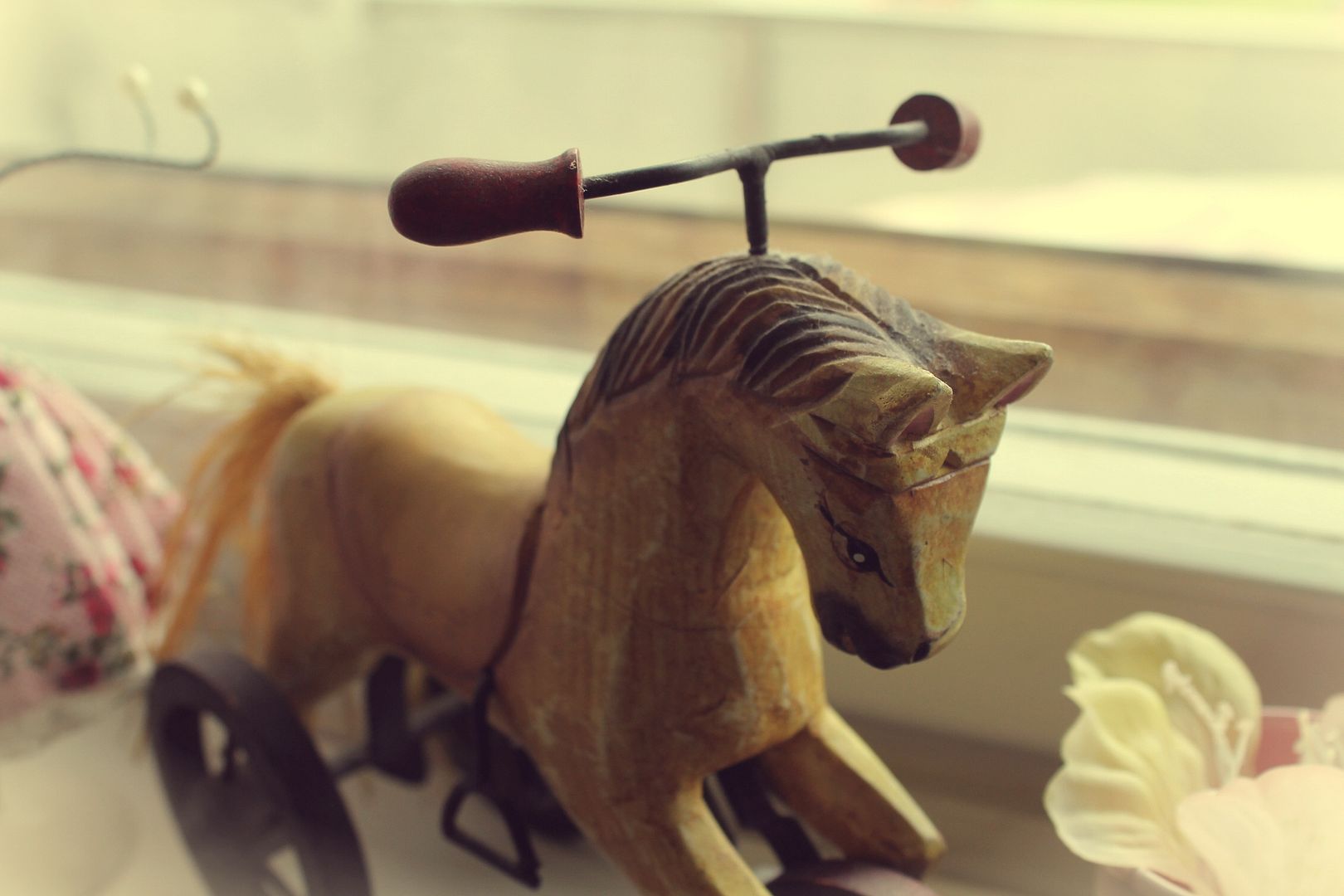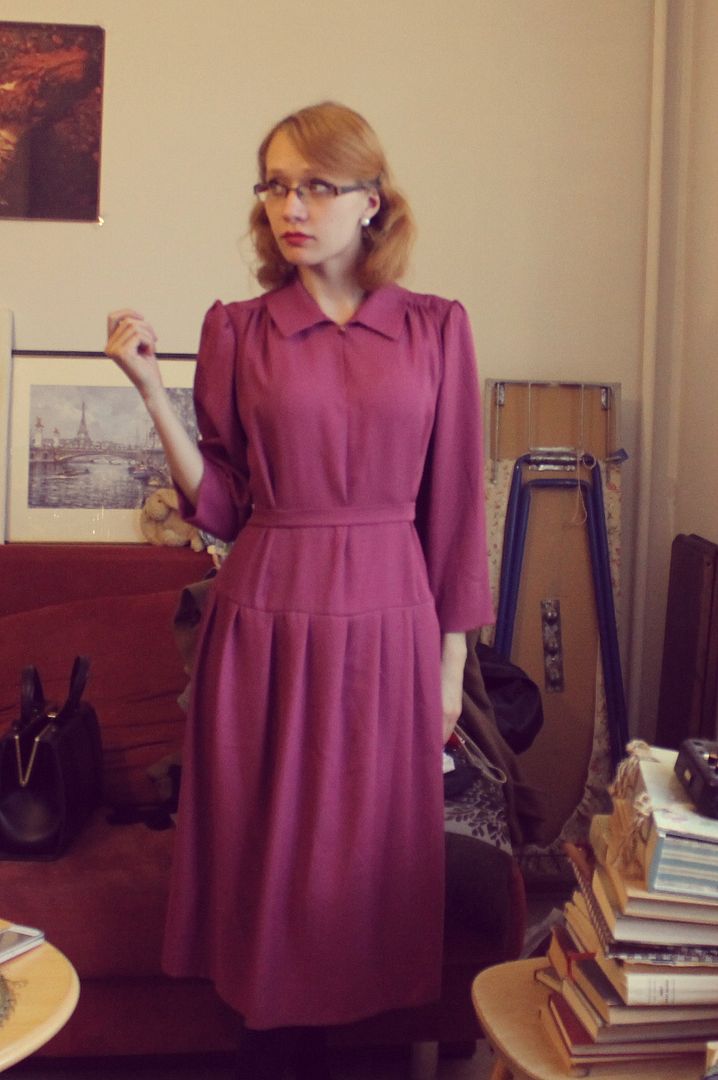 Tässä uusin vintagelöytöni kirpputorilta, tältä päivältä! En osaa nyt vuosilukua sanoa, mutta vanha se on. Ja niin suloinen
(Here's my newest vintage find from the thrift store! I don't know the era but I know it's old - and so cute!)