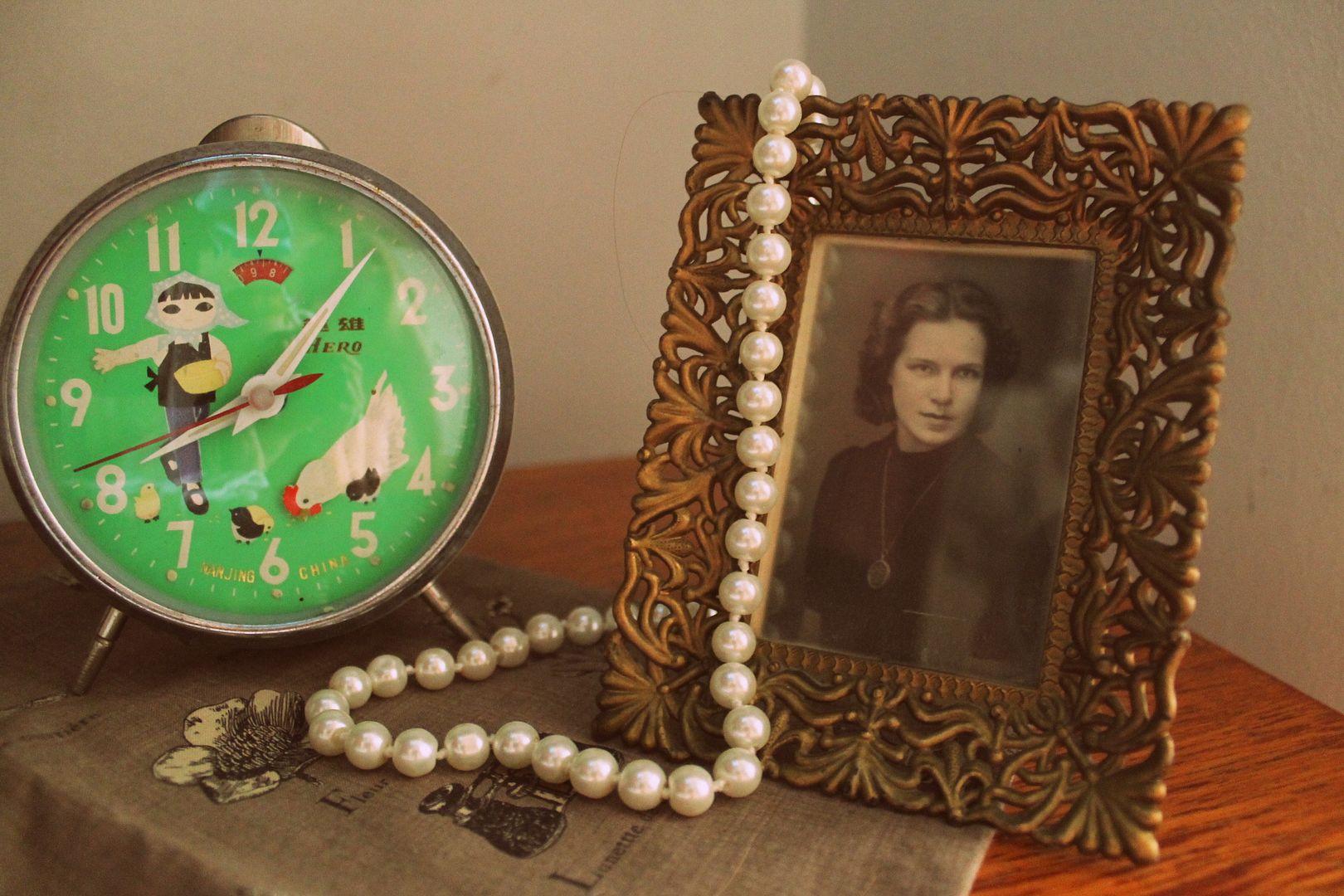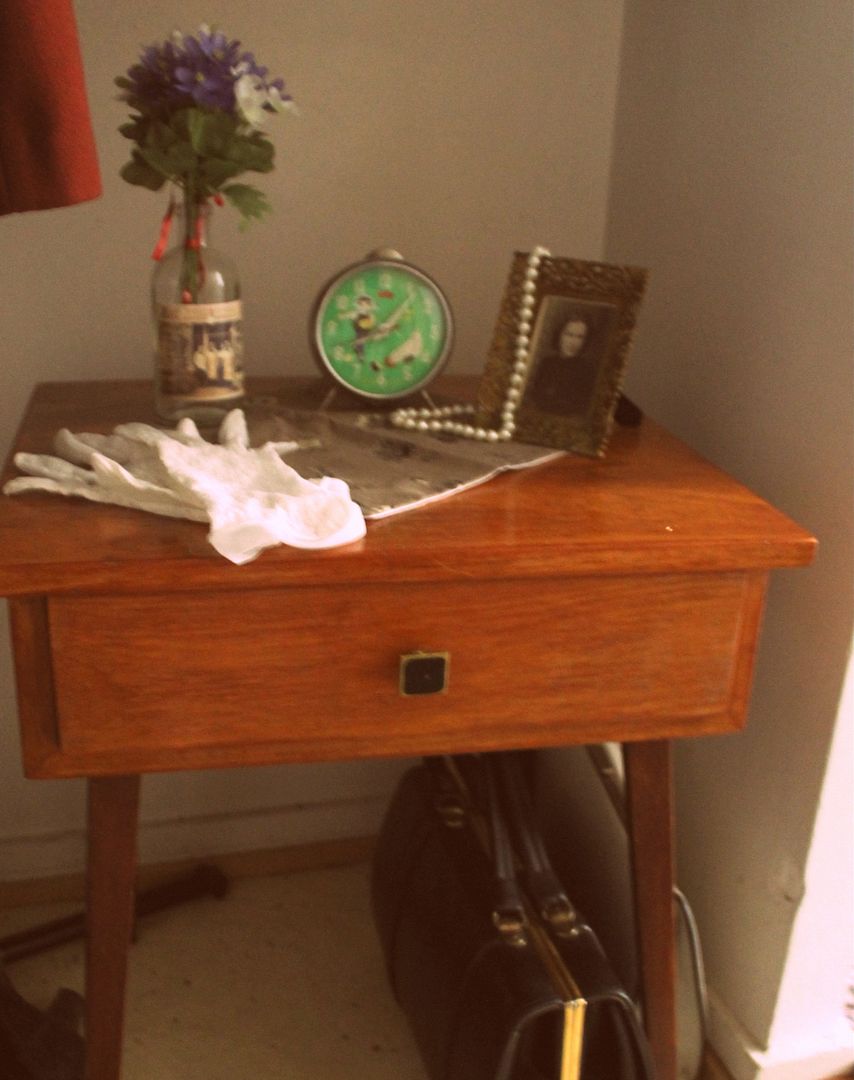 Jollain tasolla minä kyllä tykkään sisustaa, mutta en halua kuitenkaan mennä vaan yhden teeman mukaisesti siinä. Haalin sellaista tavaraa kotiin, joka miellyttää silmääni. Kokovalkoisessa tai mustavalkoisessa sisustuksessa minua alkaisi ehkä vain ahdistaa. Tarvitsen lämpimiä ja maanhenkisiä värejä. Meillä on nyt aika paljon vaaleaa puuta, joten olen alkanut etsiä tummapuisempia vaihtoehtoja. Olen löytänyt jo eteiseen pienen 50-luvun pöydän ja uuden ruokailuryhmän, jonka pöytä on 40-luvulta.
(Translation: I do like to decorate our house, but I don't want to have any kind of special colour theme. I collect only furnitures and decorations, which are beautiful in my eyes. Modern kind of home with only white colour (or black and white) would make me feel uncomfortable. I need warm and earthy colours. We have lots of light wood furnitures (which I don't like), so I have started to search for dark wooded choices. I have already found a small 50s table to our corridor, and 40s dining table with lovely faux leather chairs.)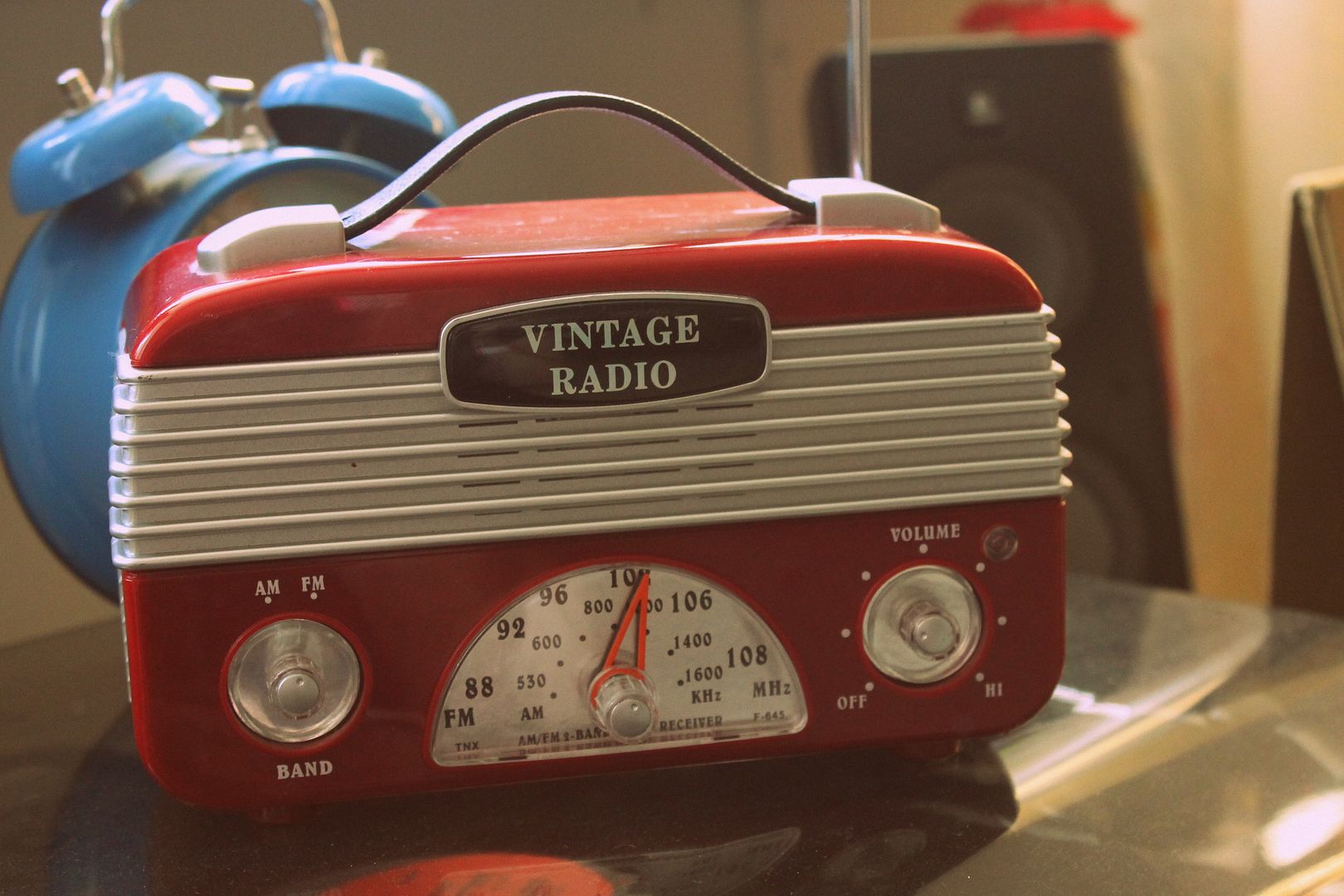 En kuuntele radiota muualla kuin autossa yleisesti ottaen, mutta kun tällainen ylisuloinen repro radio tulee vastaan kirpputorilla, pakkohan se on mukaan ottaa! Nyt olen oikeastaan vain etsinyt juuri minulle sopivaa radiokanavaa - sellaista jossa soisi oikeasti vanhoja klassikoita.
(I don't really listen to radio at all - expect in a car, but when I saw this amazing repro radio in a flea market, I had to have it! Now I have been trying to search for a radio station which would answer my musical needs - I want to listen good old classics, some oldies goldies!)