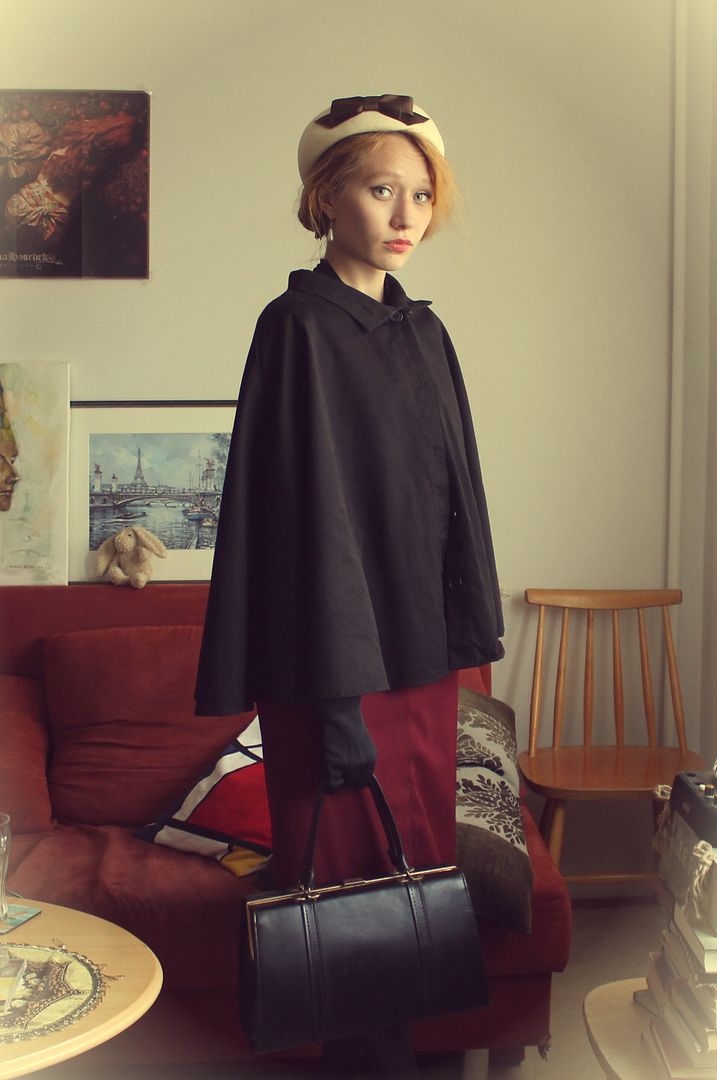 Vihdoinkin löysin sen!!♥
Nimittäin mustan, lyhyen ja upean viitan. Se on täydellinen. Ja onneksi siinä ei ole huppua. Minusta se on niin sievempi ilman. Olen viime aikoina käyttänyt todella paljon jakkupukuja ja ihania uusia hattuja. Tämä on sitä ihanaa syksyn aikaa, jolloin inspiraatio kukkii.
(Translation: Finally I have found it!!
A black, short and glorious cape. It's perfect. Fortunately it has now hood. I think it is much prettier without one. I have used suits and beautiful hats a lot lately. I love autumn, this it the time of the great inspiration.)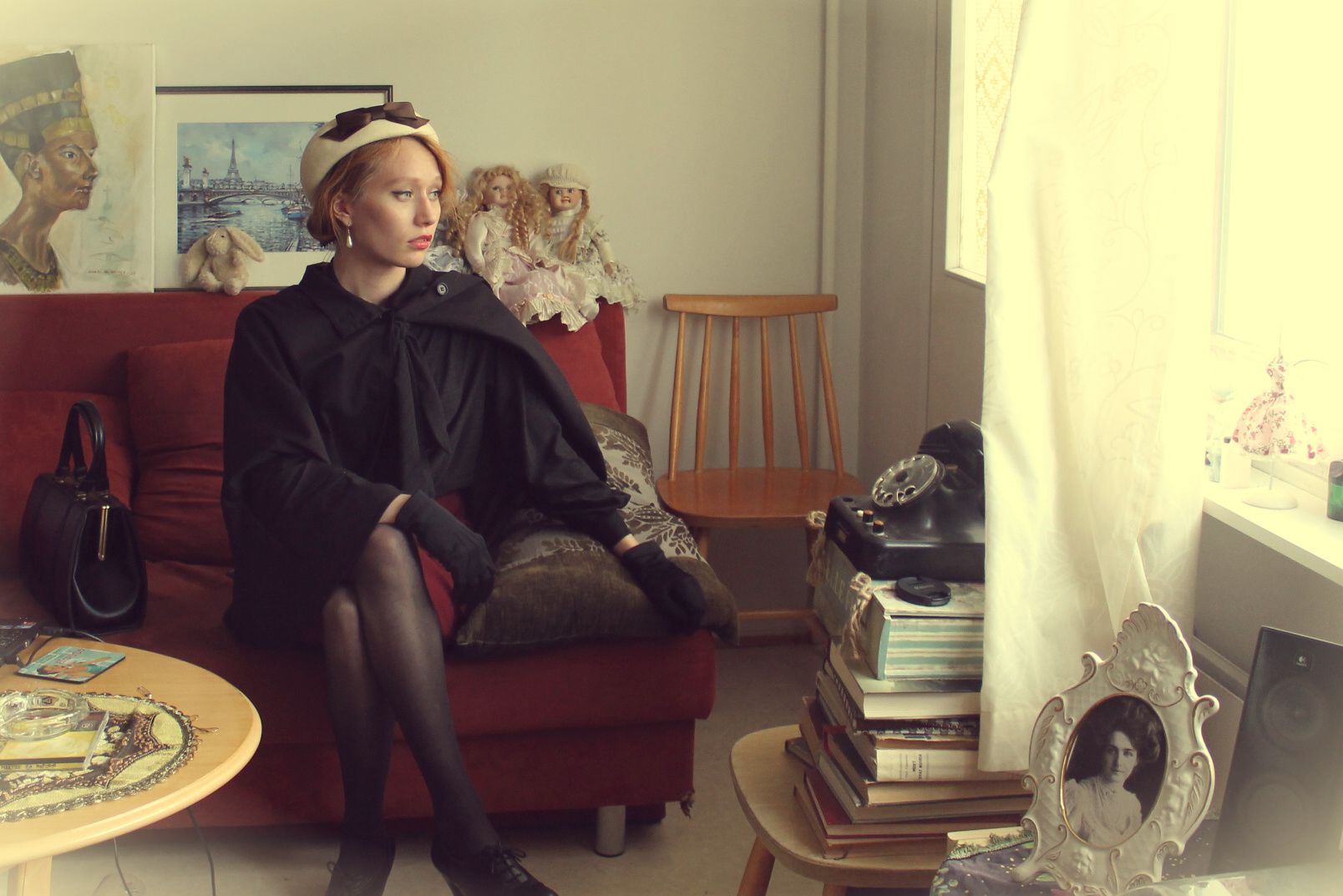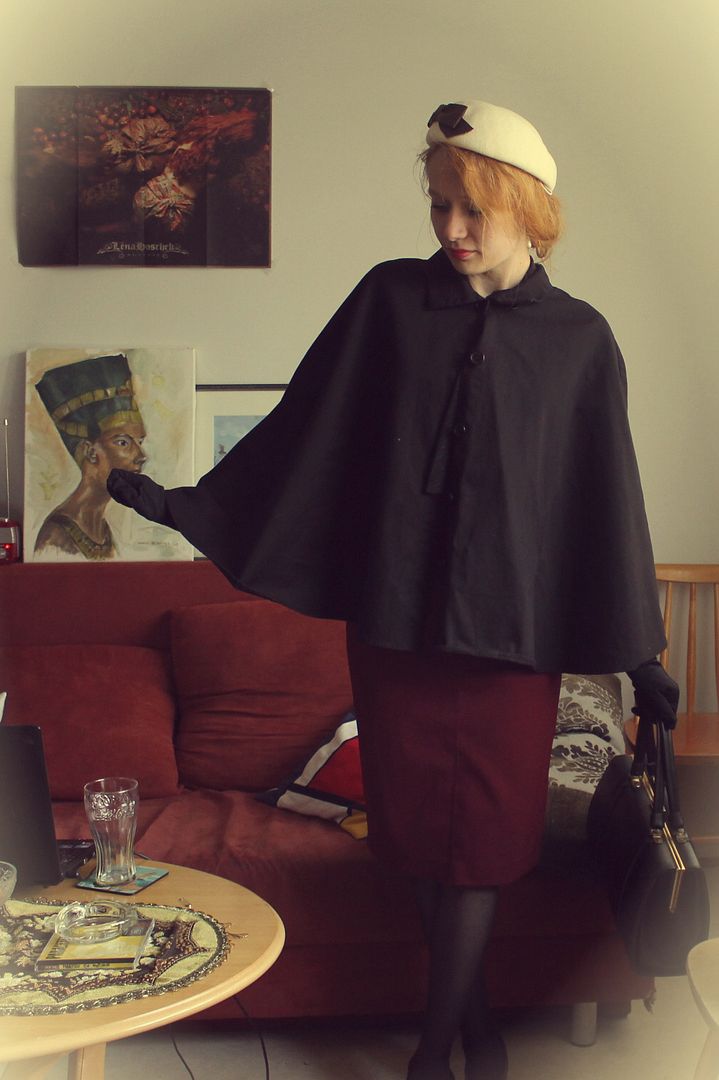 Tuo ihana rusetillinen pillerihattu on äitini minulle ostama kirpparilta. Se on niin syötävän suloinen! Minusta on aika hassua, että olen viime aikoina käyttänyt aika paljon juuri näitä värejä, tai sitten tuon mustan tilalla ruskeaa. Jollain tavalla yhdistän ne heti syksyyn.
(My mother bought that pillerbox hat with a bow for me, it is so darn cute! I think it's funny that I have used these colours a lot lately, or sometimes used brown instead of black. Somehow these colours mean autumn to me.)