Halusin kokeilla vähän kirjontaa tähän vaaleanpunaiseen kauluspaitaan. Kirjailin etuosaan blogissa käyttämäni "etunimen" ja taakse - mikä olikin 10 tunnin homma - "sukunimen". Mielestäni onnistuin ihan hyvin, vaikka olinkin ensikertalainen. Pidän lopputuloksesta todella paljon!
Tilasin myös halvalla uusia "hihamerkkejä", luomaan vaatteisiin uutta eloa.
Muuten, ensi viikon perjantaina tiedossa Matchboxin keikka - kotikaupungissani! Jännittävää! Täytyy ehdottomasti ommella mekko tai tuunata joku noista vanhoista.
(Translation: I wanted to try out embroidery into this pink blouse. I decided to use the name I use in my blog, so I embroidered my "first name" (Sarah) infront and "surname" (DeLicatease) in the back. I think I succeeded well, even though this was my first time. I like the result a lot, and this is the name I am going to use in the future.
I also ordered few cheap iron on patches, to bring my old clothes back to life.
By the way, next week I'm off the see Matchbox again - in my hometown! So exciting! I need to sew a dress or create something new from my old dresses.)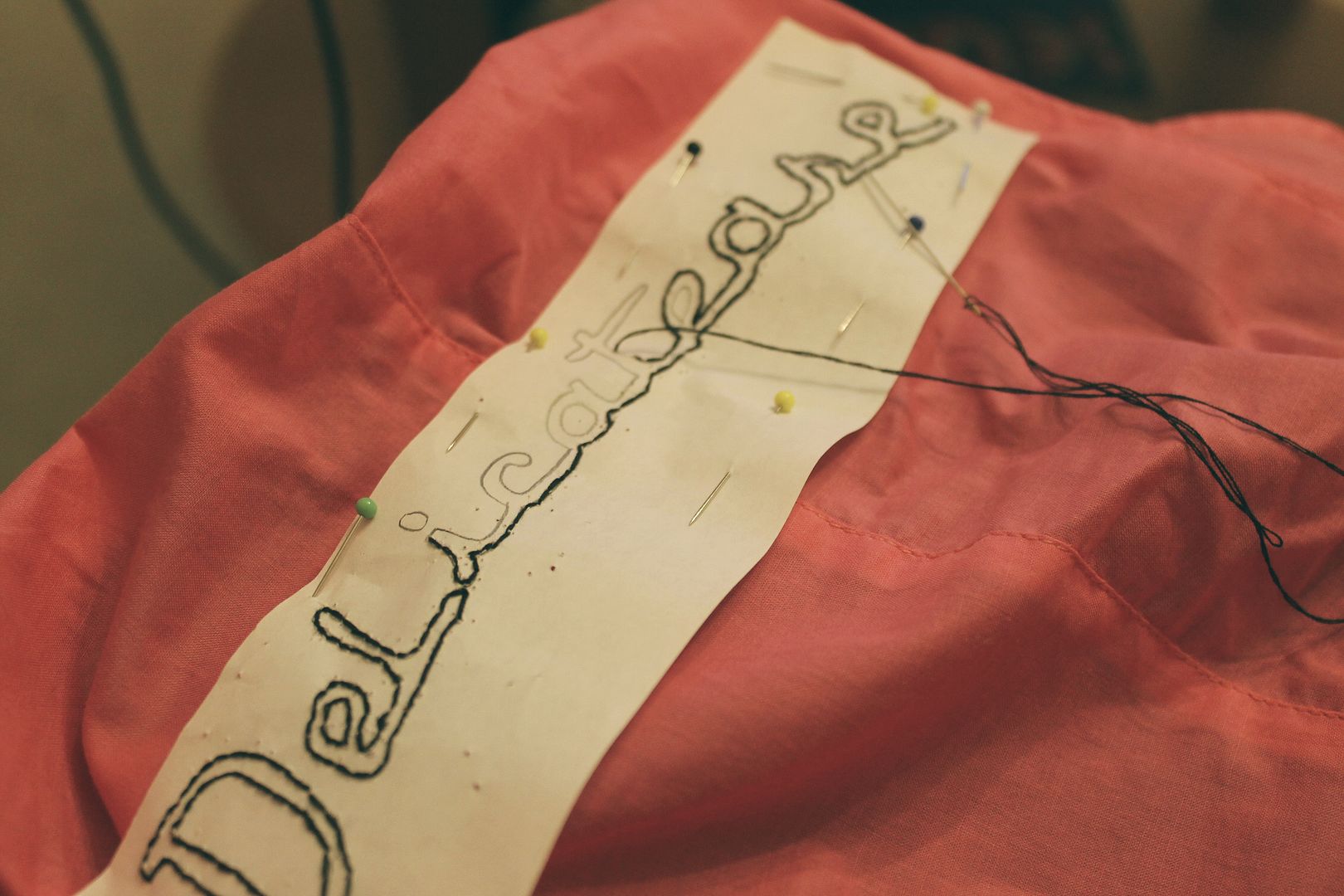 What do you think?