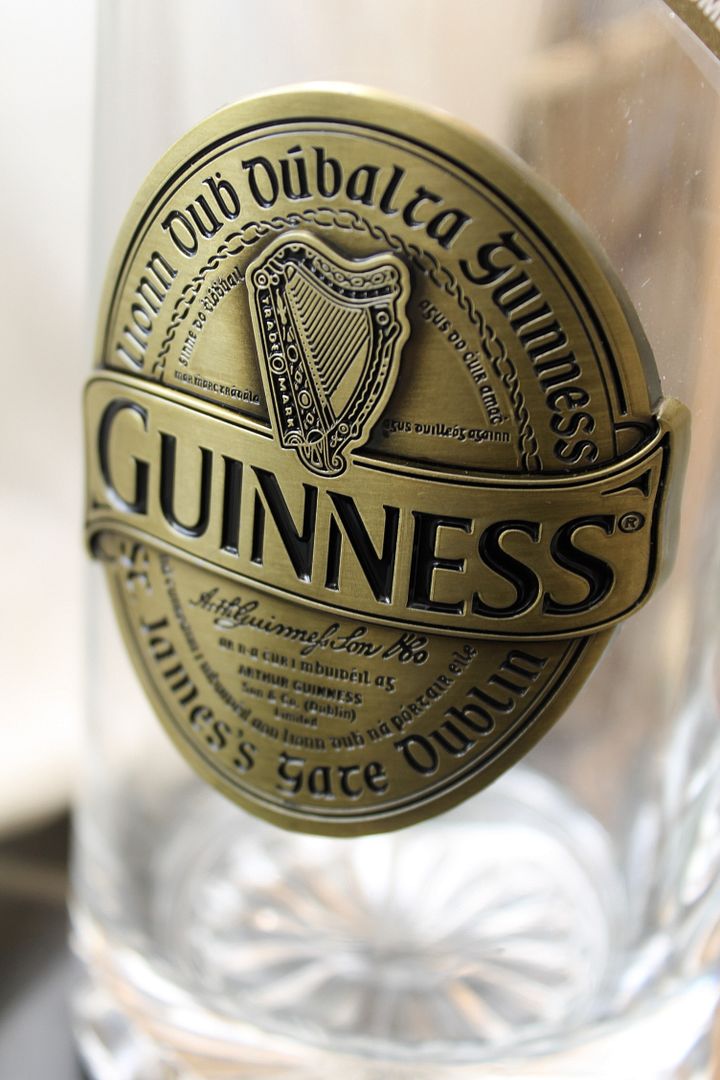 Ihana rakas ystäväni Kata oli viikon Irlannissa ja toi minulle tuliaisia - tietäen totta kai minun hullaantumiseni kyseiseen maahan. Olin ihan ällikällä lyöty, niin paljon kaikkea ihanaaaaaaaa! KIITOS! Hän kyllä tuntee minut ja tietää todellakin mistä pidän :D
Tällaiset mahtavat yllätykset vain kasvattavat intohimoani lähteä Irlantiin vielä joku päivä. Tänään vietämmekin Joonaksen kanssa perinteikkäästi Irlanti-maanantaita, kuuntelemme irlantilaisia sävelmiä ja nautimme totta kai olutta ja pähkinöitä. Nyt maistuisi vielä Irish coffee..
(My dearest friend Kata spent a week in Ireland and she brought me souvenirs - of course she knows how much I ADORE that country. I was so surprised, so many great finds she made for me! THANK YOU! She definitely knows my taste :D And on Sunday she's going to Australia for 7 months, I am going to miss her so much!!
These kind of amazing surprises just increases my passion for Ireland - I will travel there someday. Joonas and I are having our traditional Irish monday, when we listen Irish folk music and enjoy some beer and nuts. Just wish we had some Irish coffee tonight..)
Tämä on ehdottomasti upein juttu mistä voin juoda olueni. Guinnessin limited edition tuoppi!!! Joonaksen kiusaksi, hänhän kerää niitä, hähää :D ja minähän rakastan Guinnessia!
(This is by far the coolest beer stein where I can drink from. Guinness limited edition beer stein!!!
I bet Kata bought it for me just to tease Joonas, as he collects different kinds of them :D And I love Guinness!)
Upeat pitsiset käsineet Kata osti minulle vintageputiikista! Rakastuin näihin!
(Ahh I fell in love with these lace gloves, she bought them for me from a vintage boutique!)
Haha tämä on niin suloinen! Toimii magneettina tällä hetkellä jääkaapin ovessa. Ihana :D
(haha this magnet is so darn cute! It is hanging from our fridge door at the moment. I love it :D)
Tämän postikortin Kata lähetti minulle Irlannissa ollessaan. Haha, hän ilmeisesti tietää senkin, että rakastan irlantilaista pubikulttuuria :D
(This postcard she sent me from ireland. Hah she apparently knows how much I also love Irish pub culture :D)