Asuani tänään. Kaikki tällä kertaa vanhoja löytöjä, halusin vain kokeilla välillä tätä romanttista lookiakin. Tiedä sitten, onko se loppujen lopuksi niinkään minua. Taitaa pitsikausi vaatteissa olla minulla kohta jo ohi.
(Translation: Here's my outfit from today. These are all old finds, but I wanted to try out this kind of romantic look. I don't know is it really me anymore. I am not that into lace as I was before.)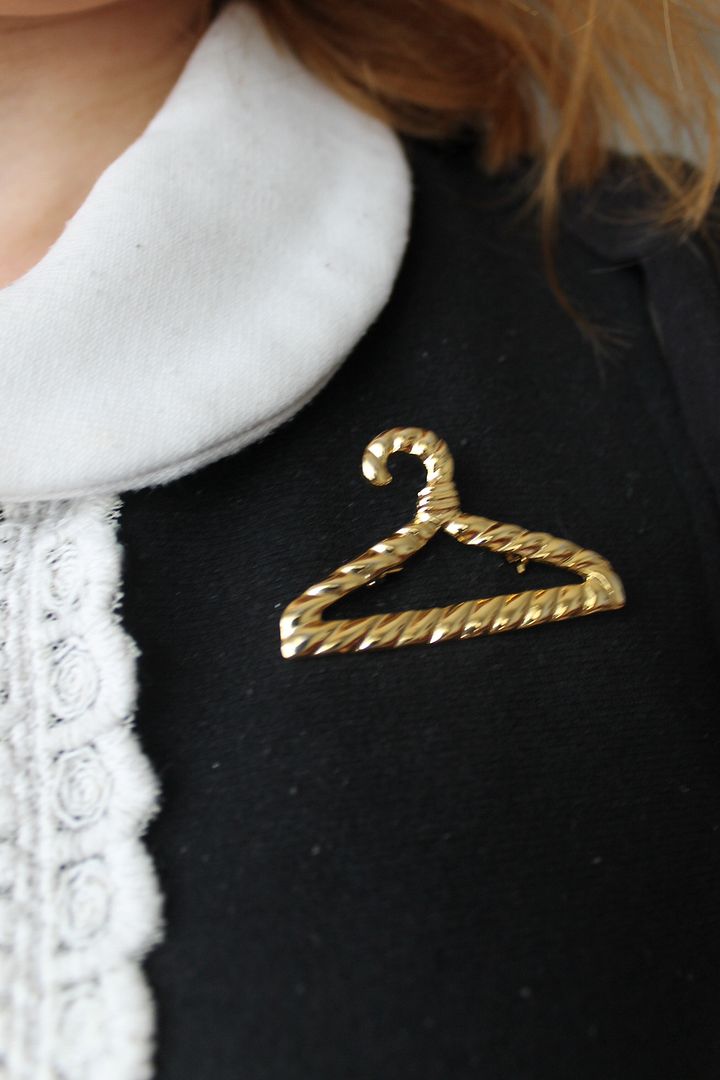 Rintaneulani kuvastaa hyvin tämän työpäivän toimenkuvaani. Olo on todella väsynyt ja jalat huutaa hallelujaa. Tänään tuli järjesteltyä nimittäin rekkejä oikein olan takaa ja otettua huonoimmat pois, että saa parempia uusia tilalle. Siinä menikin sitten koko päivä, mutta kyllä olen tyytyväinen työpanokseeni - ainakin pystyy nyt selaamaan paremmin hamerekkiäkin, ilman että puolet vaatteista putoaa maahan.
Alhaalla kuvissa sitten pari lisää viime aikojen kirppislöytöjä.
(My brooch propably can tell you what I was doing at work. I am so tired and my legs are killing me. Today I organized the shop a little bit, I took all the clothes in bad condition away and made way to the new better ones. It took my whole day, but I am glad I did it - at least our clients can now browse through the clothing racks without dropping all the clothes down.
In the pictures below, I show you some of my latest thrifted finds.)
Aivan ihana keltainen neule!
(Amazing yellow sweater! Perfect for vintage inspired looks.)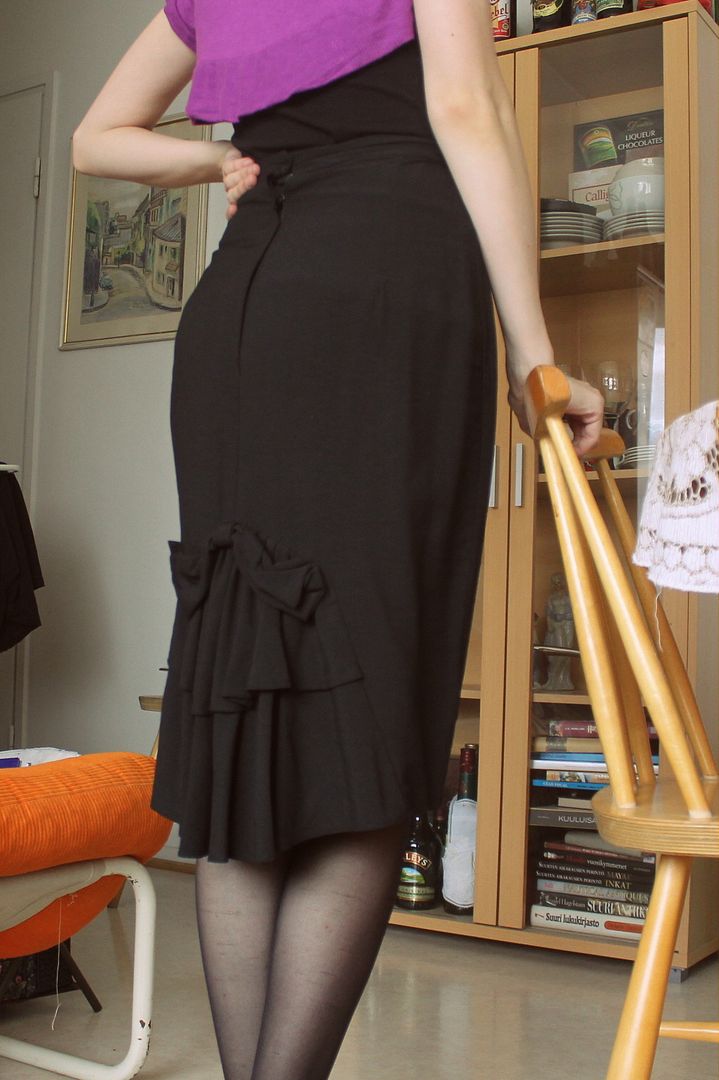 Tämä musta kynähame on aivan upea ilmestys.. Ihastuin tuohon takanaolevaan yksityiskohtaan.
(This pencil skirt is so gorgeous. I fell in love with that bow detail in the back)