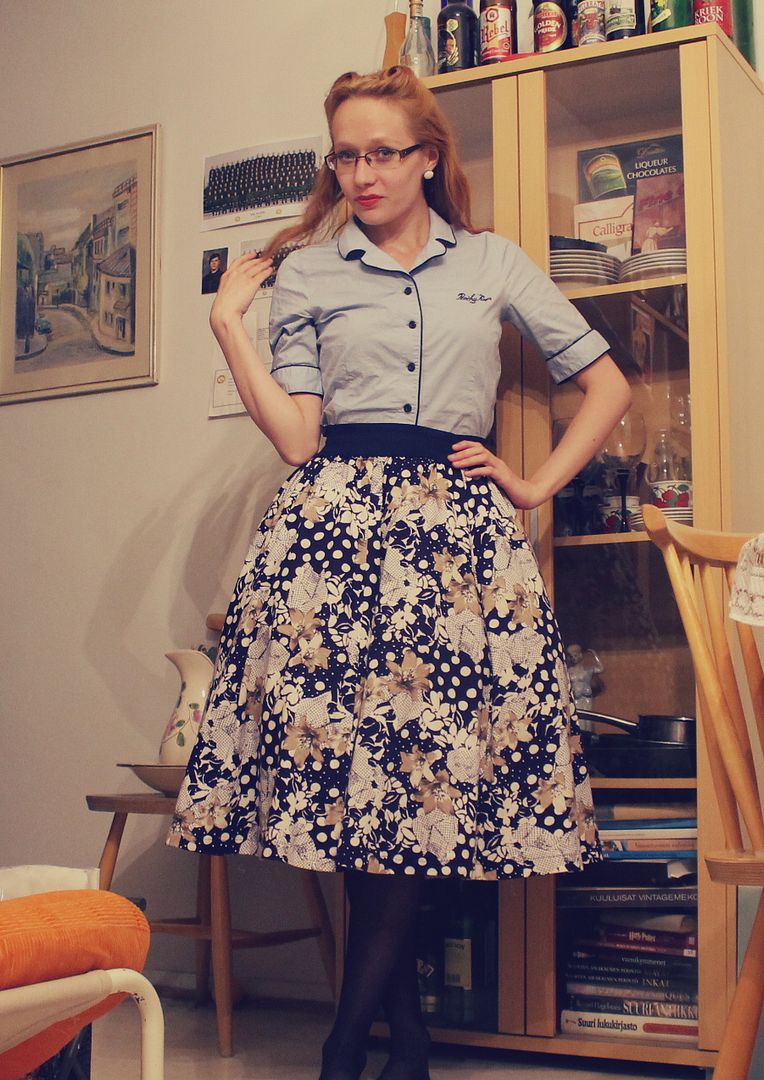 Helekatzin keikalla siis tänään, Tuulaakissa! Vettä vähän ripsi, mutta ei se haitannut, oli niin mukava meininki. Tanssittua tuli jonkin verran - silloin kuin ei tosiaan sitä vettä satanut. Asukuvia tuli otettua vasta kotona keikan jälkeen, joten hiukset ovat vähän lässähtäneet.. Asussa kuitenkin kaikki vaatekappaleet kirpputorilöytöjä :) Alan kyllästyä kirjoittamaan tosin asukuviin sitä, mistä minkäkin olen löytänyt, koska kaikki on aina kirpputoreilta.
Tällainen nopea postaus, alkaa nimittäin väsymys painaa. Kauniita unia, murut! :)
(Translation: Went to see Helekatz once again! It rained a little, but it didn't bother us, we had a nice evening. Luckily it didn't rain all the time so we could dance a little. I took these outfit shots after the gig, so my hair looks awful.. But everything in my outfit is thrifted :) I am getting tired of writing down where I found all my clothes in outfit shots, because they are always "thrifted".
This is just a quick post, I am quite tired. Good night, darlings! :)
Maestro