Ei, emme ostaneet lippuja Ilosaarirockiin. Perinteeksi on kuitenkin muodostunut - kuten monilla muillakin - lähteä katsastamaan meininkiä rokkialueen ulkopuolelle. Tämä on sellainen viikonloppu Joensuussa, jolloin törmää ihmisiin, tuttuihin, joita ei välttämättä ole edes ajatellut aikoihin, ja kun heitä näkee, juttua kyllä riittää ja hauskuutta. Ensimmäinen rock-viikonlopun ilta nyt takana ja voin sanoa, että mahtavaa oli. Näin pitkästä aikaa monia serkkujani siellä, oikea sukukokous! Ja mikä onkaan parasta; asumme miltei ihan rokkialueen "naapurissa".
Alkuillasta kävimme tosin kuuntelemassa Rytmihäiriköitä ja Masa Maindsia ja istuimme joen tuntumassa.
(Translation: No, we don't have the tickets to the Ilosaarirock music festival. It's a tradition that we go every single summer just to hang out near the festival area. Everyone is there! This is the kind of weekend when you run into people you know, but haven't seen them for a long time. It doesn't even matter when you see them, you just chat and have fun with them like in oldern days. First rocking day is now behind, and let me say I had loads of fun. I saw so many of my cousins which I haven't seen for months, it was like a family meeting. The best thing is, that we live right next to the festival area.
Before we headed to the area, we went to listen Rytmihäiriköt and Masa Mainds, and sat down right next to the river that flows among the city of Joensuu.)
My sister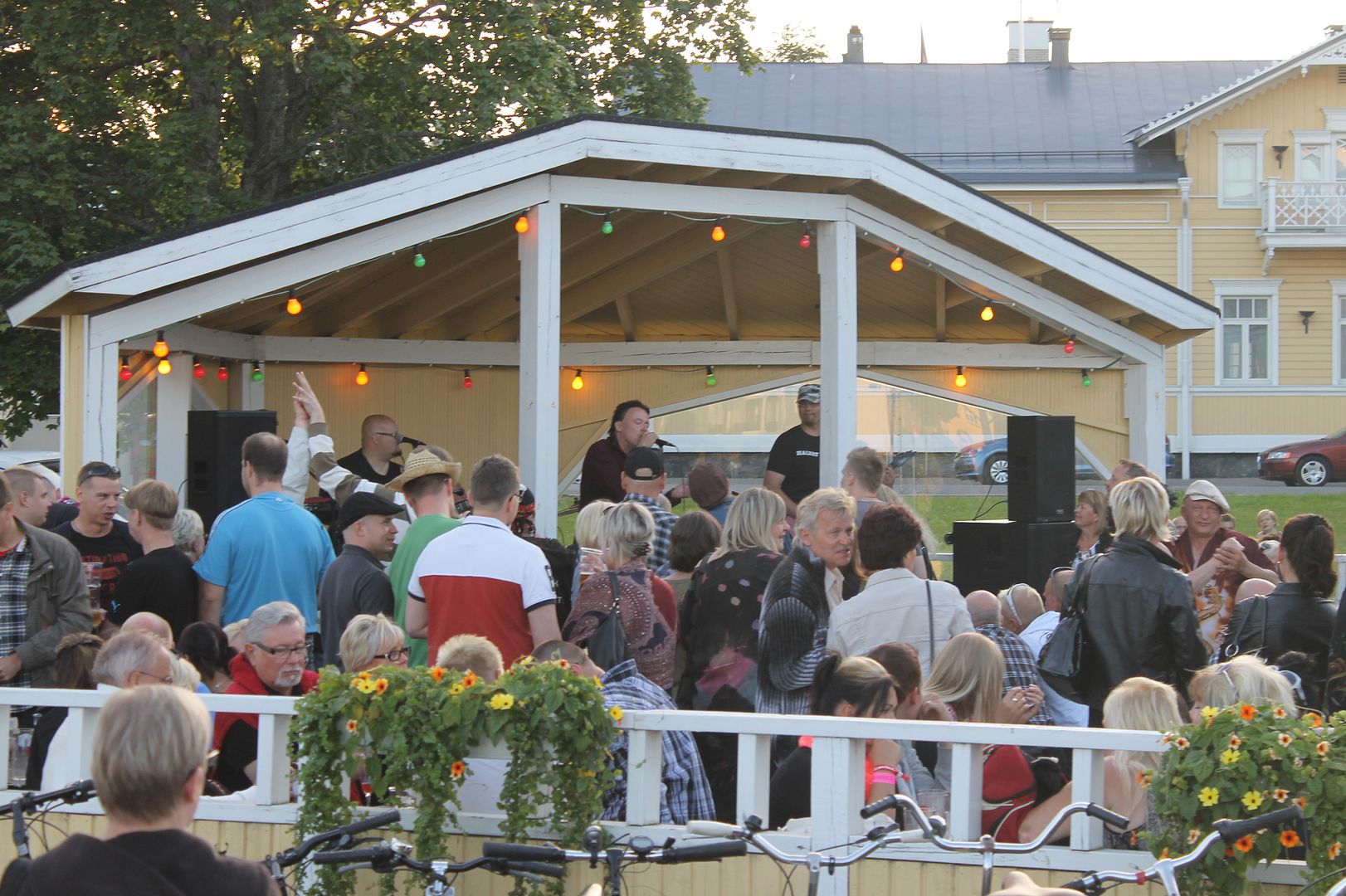 Minulla ei ollut ylläni mitään erikoista illalla. Ei ollut erityisen lämmin kesämekoille :( Tykkään kuitenkin tuosta edestä solmittavasta kauluspaidasta!
(I didn't wear anything special. It wasn't very warm for wearing summer dresses :( But I really like that shirt a lot!)