Tämmöisiä ihania karvapalleroita meillä on seuraavat kaksi yötä hoidossa! Ovat todella hellyydenkipeitä, ja niin herttaisia katteja. Vaikka koko kämppä onkin nyt karvan peitossa ja vaatteeni jo vähän kärsivät, tämä kissakuumeeni vain kasvaa. Kunpa vain saataisiin isompi kämppä.
(Translation: We are cat-sitting these two furry creatures for the next two nights! They surely are very endearing and sweet kitties. Even though our apartment is already full of cat hair and couple of my coats ripped, my cat fever is just growing. I wish we had bigger apartment.)
Pörri oli kiinnostunut kauneudenhoitopöydästäni.
(Pörri was fascinated by my beauty table.)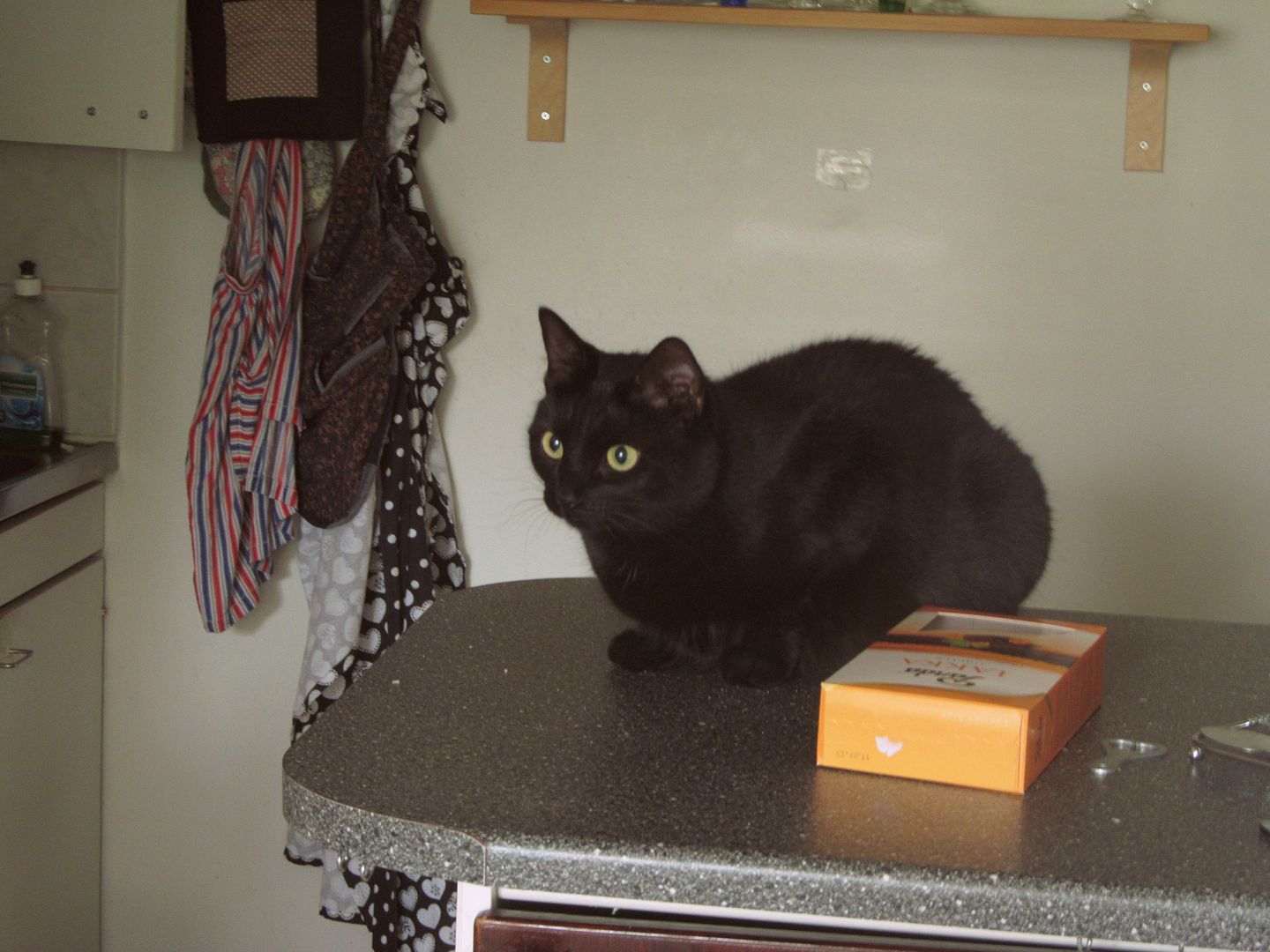 Milla katseli Pörrin touhuja pöydältä.
(Milla was eyeing Pörri's doings)
Katsokaa, en osaa pestä näköjään pyykkejä.. Nämä vaatteet, bolero ja shortsit, olivat muutaman muun kanssa ennen valkeita. Nyt ne ovat muuttuneet vauvansinisiksi! Yhdestä ruudullisesta vintagepuserosta valkeat kohdat ovat nyt harmaansinisiä. En taida pestä vintagevaatteitani muuten kuin käsin, ettei samanlaisia vahinkoja synny. Harmittaa vain tuo bolero, se kävi minkä kanssa tahansa. Vaaleansinistä on vaikea yhdistellä vaatekaappini sisällön kanssa..
(Check this out, I don't know how to do laundry.. These clothes, bolero and shirts, were white before, among few others. Now they are baby blue! One of my plaid vintage blouse's white parts are now grey-ish blue. I'll be washing my vintage clothes with my bare hands next time, so I won't do mistakes like this anymore. I am so sad because of the bolero, it looked great with anything when it was still white. It's hard to mix baby blue with my wardrobe.)
...Onneksi tämä ihana löytö piristi minua hieman!
(.. Fortunately this lucky find made my day better!)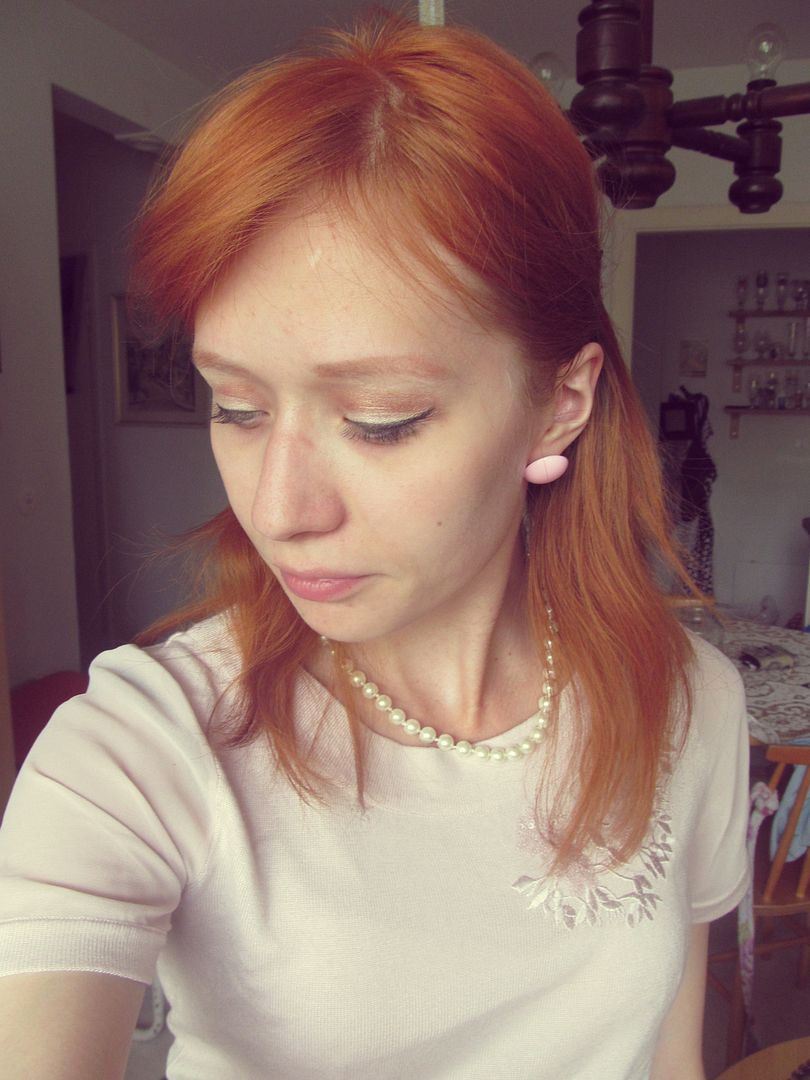 Wearing: Pearl necklace - a birthday gift, Light pink shirt - thrifted, 50s vintage pencil skirt, T-strap heels vintage