Vanhemmat toivat minulle tänään vihdoinkin uuden kameran, Canon EOS 1100D:n! Olen leikkinyt sillä nyt hieman, ja voin sanoa, että ero entiseen on huomattava! Tämä on aivan loistava.
(Translation: My parents brought me my new camera, Canon EOS 1100D! I've been playing with it now a little, and it's so much better than my previous camera! Marvellous.)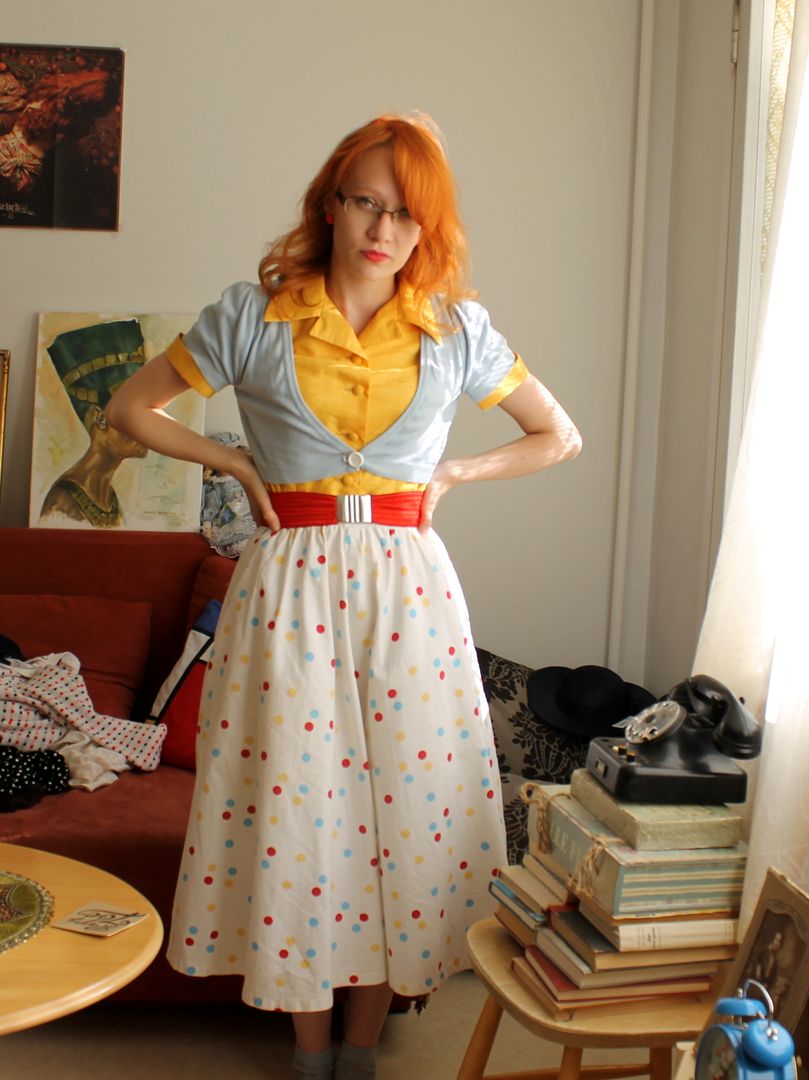 Asuni oli tänään kuin sirkuspellellä värien puolesta, kokeilin saada kaikkia vintagehameeni pallojen värejä koko asuun ja mielestäni onnistuin ihan hyvin! Jopa tuo pyykissä värjäytynyt neule sai käyttöä.
(I felt like a clown in today's outfit. I tried to use all the colours of my vintage skirt's dots in other clothes, and it turned out nicely! Even that bolero (used to be white) looks awesome with these colours.)