Kesäloma alkoi pari päivää sitten, ja ikävöin jo nyt takaisin ala-asteelle. Työssäoppimisjakso oli ihan huippu, opettajakunta ihan erilainen kuin odotin - ehdottoman positiivisessa mielessä. Viimeisenä päivänäni torstaina sain minun kanssani työskennelleiltä opettajilta ihanan kukkakimpun, kranssin ja kortin, jonka taakse työpaikkaohjaajani oli kirjoittanut "I made it through the tunnel", siteeraten The Blue Catsin
kappaletta
. Olen omaksunut sen biisin täysin.
Perjantaina käytiin katsomassa laulurinteen suven avausta, jonne oli tullut yli 6000 ala-asteelaista laulamaan. Tunnistin joukosta heti koulun jossa itse olin ollut. Sitten vietettiinkin iltaa Palaverissa, jonka tarina päättyi eilen. Kävimme katsomassa rockabilly bändi Helekatzin keikkaa, ja meno oli loistava. Tuli tanssittua ja pyörittyä melkoisasti. Elämä on ihanaa, vaikka tämä kesä nyt viekin vähän voimia kuumuudellaan.
(Translation: My summer holidays started few days ago, and I miss the elementary school already. My on-the-job learning period was awesome, and the teachers weren't as I thought they would be - in a positive way. On the very last day I got - from the teachers I worked with - beautiful flowers, a wreath and a postcard saying "I made it through the tunnel", quoting a song from The Blue Cats. I love that song, I can see myself in it.
On friday we went to see the opening of summer, a great choir, including over 6000 pupils from different elementary schools singing songs. Then we went to Palaveri pub, which closed its doors yesterday. There was a local rockabilly duo Helekatz's gig, and I loved it as always. We danced and twirled a lot. Life is swell, even though this summer is killing me with heatness.)
Diandra laulurinteellä
(Diandra, she won Finnish Idols competition couple of years ago)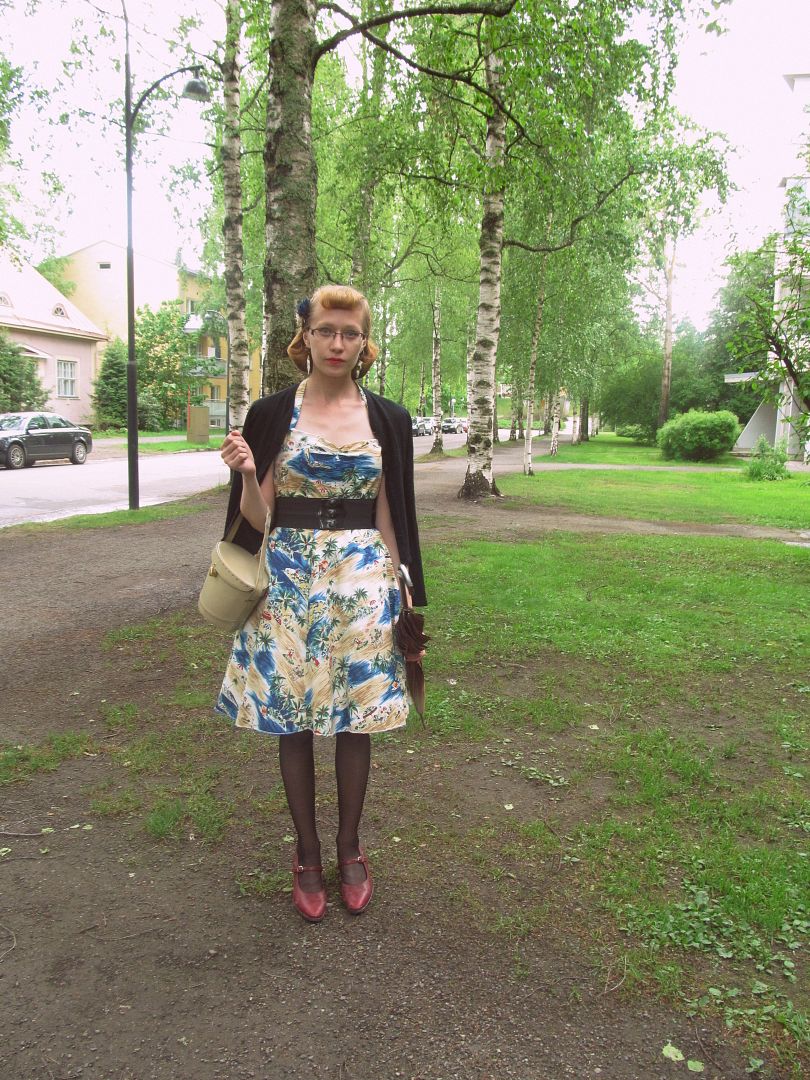 Wearing: Hawaii styled circle dress made by me, Vintage purse, Vintage umbrella, Thrifted high heels and cardi, Parrott earrings thrifted also, and Hair flowers are from H&M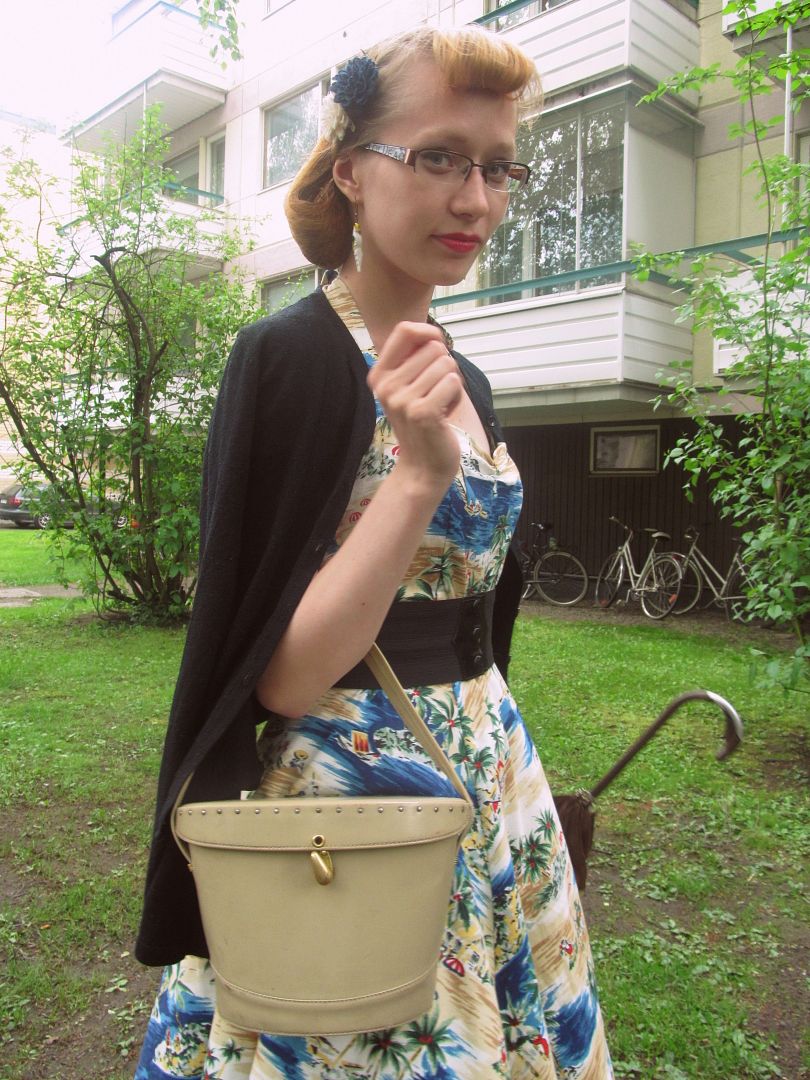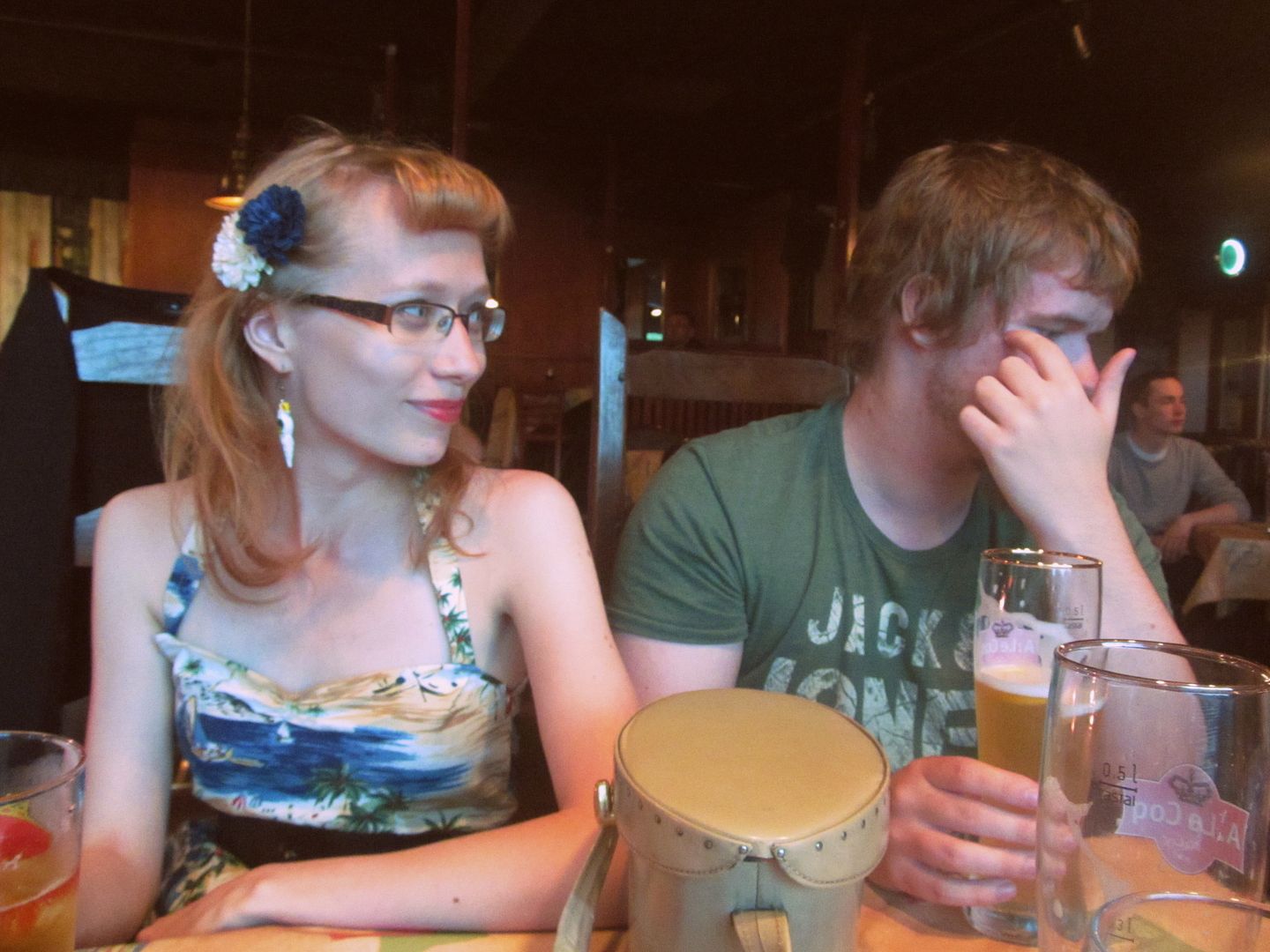 Minä ja avopuolisoni Joonas
(Me and my darling Joonas)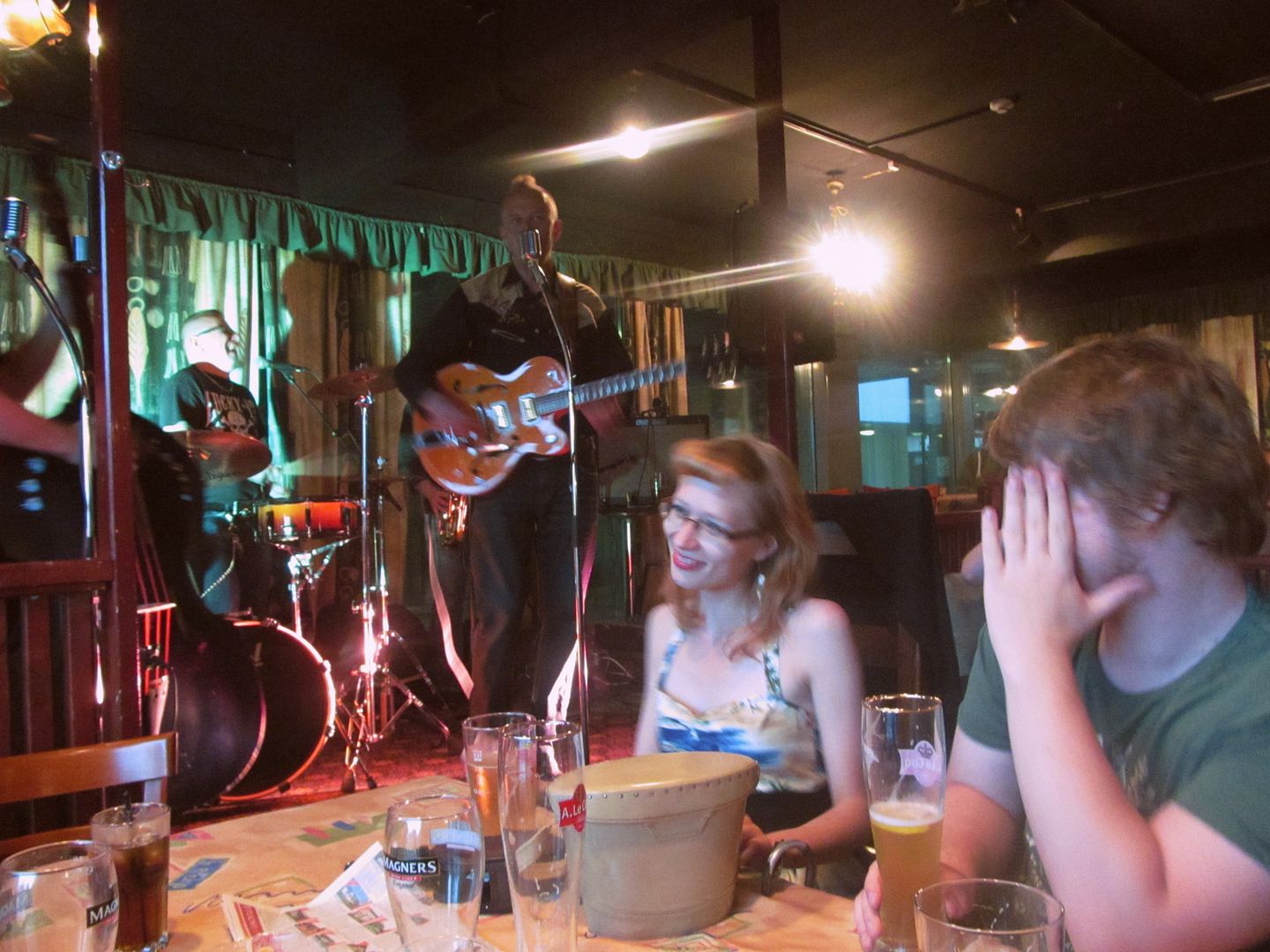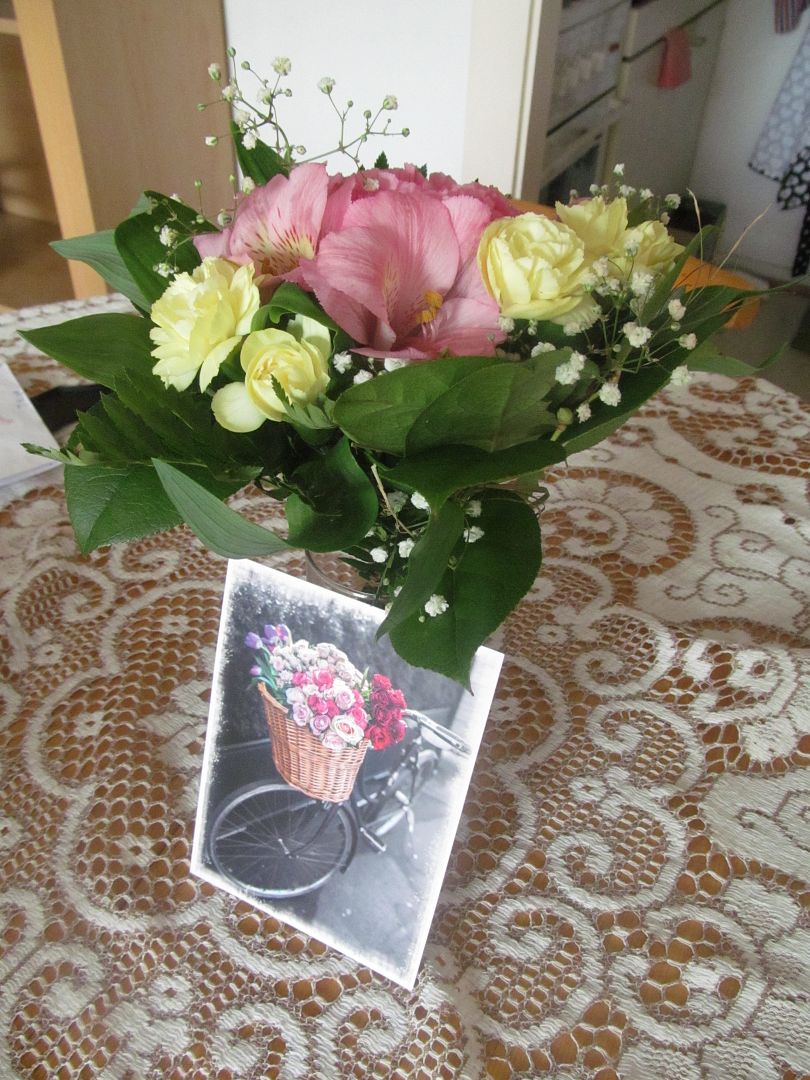 Kukat, jotka sain opettajilta
(The flowers I got from the teachers)
Happy summer!