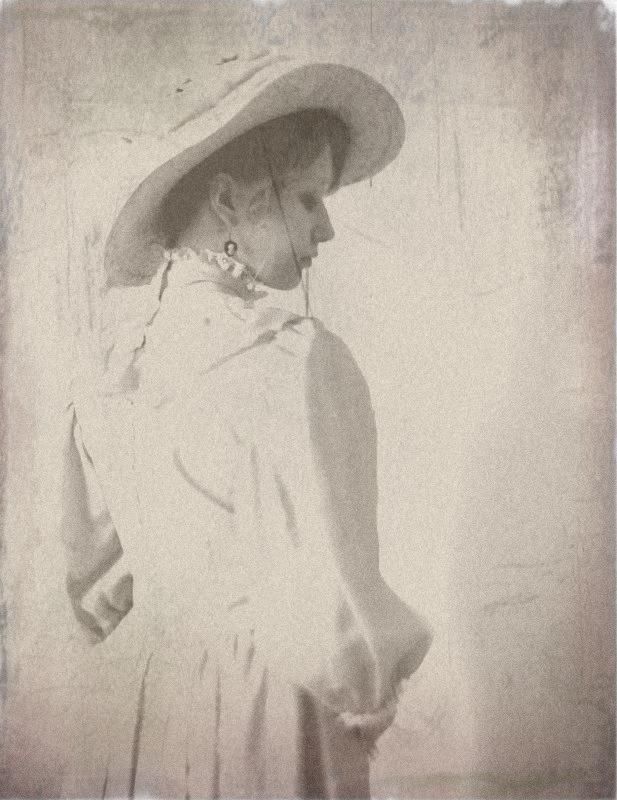 Innostuin yksi päivä leikkimään
tällä
automaattisella kuvanmuokkausgeneraattorilla, joka tekee kuvat yli 100 vuotta vanhan näköisiksi. Tässä nyt muutama kuva, miltä näyttäisin, jos olisinkin syntynyt esimerkiksi vuonna 1892!
Saan muuten ehkä jo ensi viikolla uuden kameran, Canon EOS 1100D:n, olen todella innoissani! En ole ennen järkkäriä omistanut, käyttänyt kyllä, eli aion jatkossa panostaa uuden kameran myötä kuvieni laatuun. Seuraava postaus tulee viimeistään lauantaina sitten, lainaan nimittäin perjantaiksi siskon kameraa ihanan paikallisen rock n' roll bändin King Rebel & Ramblersin keikalle.
Pakko vielä sanoa se, että uurastin tänään King Rebel & Ramblersille, ja yhtyeen laulajalle, joka on myös ystäväni, keikkojen julisteita! Niitä oli todella hauskaa tehdä :) Haluatteko nähdä?
Minulla on ollut flunssaa tänään, sillä heitin eilen talviturkin eikä sää ollut parhaimmasta päästä. Vesi oli suht kylmää. Harmi, ettei kuvia saanut otettua..
(Translation: I got excited about this old photo generator, which transforms your pictures looking like they were taken 100 years ago. Here's few photos showing how I would look like if I was born for example in 1892!
I am getting a new camera soon, Canon EOS 1100D, I am so excited! It will be my first system camera, I have used them before but never owned one. So, I will be concentrating the quality of my pictures more in the future. Next post's coming on saturday, as I am borrowing a camera for friday. Going to watch King Rebel & Ramblers gig again!
I have to say this, today I created gig posters for King Rebel & Ramblers, and the vocalist's solo gigs, he's my good friend! I had fun doing the posters for him :) You wanna see them?
I am having a terrible flu, as I went swimming to the lake yesterday for the first time this summer. Water was quite cold. Too bad I didn't get any pictures taken..)