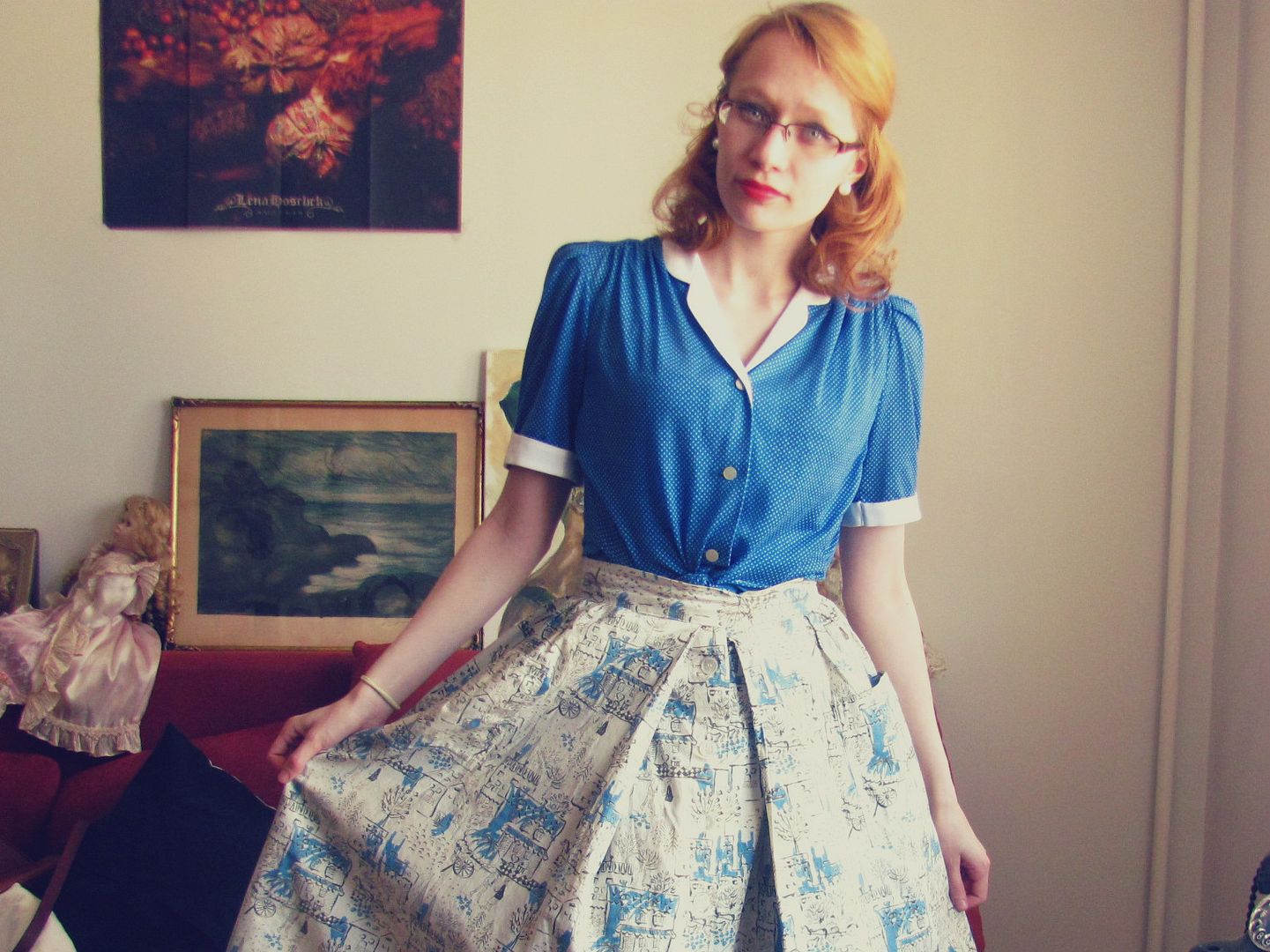 Asua eiliseltä. Onneksi inspiraationi ei ole ollut viime aikoina hukassa, vaikka viime päivät ala-asteella ovatkin olleet henkisesti uuvuttavia. En ole nähnyt ystäviä aikoihin ja olen kesäloman tarpeessa.
En ole juuri kuunnellut muuta musiikkia kuin the Blue Catsia viime aikoina: kolmen viikon päästä sitä pääsee kuitenkin kuuntelemaan livenä. Olen todella innoissani! Järjestelykysymyksiin ei ole vielä ihan täysin kunnollisia vastauksia, mutta kyllä siitä hauska reissu tulee varmasti.
(translation: My outfit from yesterday. I am so glad that I haven't lost my inspiration, even though these few days have been quite tough in the elementary school. I haven't seen my good friends for a while and I miss them. I also can't wait for summer holidays.
I have been listening only the Blue Cats lately: only three weeks and I'm off to see their live gig. I am so excited! There's still some plans undone, but I bet it's going to be one hell of a trip.)
Wearing: Retro blue blouse, Vintage 50s circle skirt from an antique store, Blue vintage purse, White petticoat thrifted